Constance Belle Mare Plage
Set along a stunning 2km white sand beach, in a sheltered bay on the east coast of
Mauritius, Constance Belle Mare Plage is a harmonious combination of tropical environment
and Constance Chic.
Soft white sand, blue sky dotted with white clouds and turquoise lagoon which beckons long
soaks… Stylisg renovated Hotel offers 104 Prestige Rooms, 149 Junior Suites, 6 Deluxe
Suites, 18 distinctive Villas and the Presidential Villa.
Combining space and design, all rooms are thoughtfully furnished and decorated for your
comfort. Seize the opportunity to try new things while having fun. Whether it's relaxing on the beach or at one of the trendy bars, working out at the gym, pampering at the spa or enjoying water sports, Constance Belle Mare Plage is for a True break! Seven distinctive restaurants and six hip bars situated at prime locations await you. And if you are staying with your kids, you will be thrilled to know that they will be having their share of adventures and fun too, at the Constance Kids Club.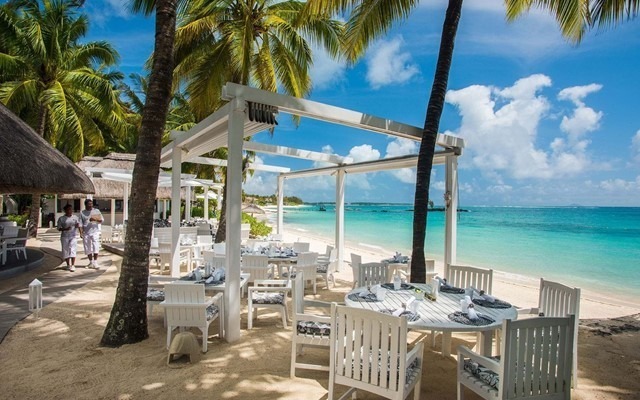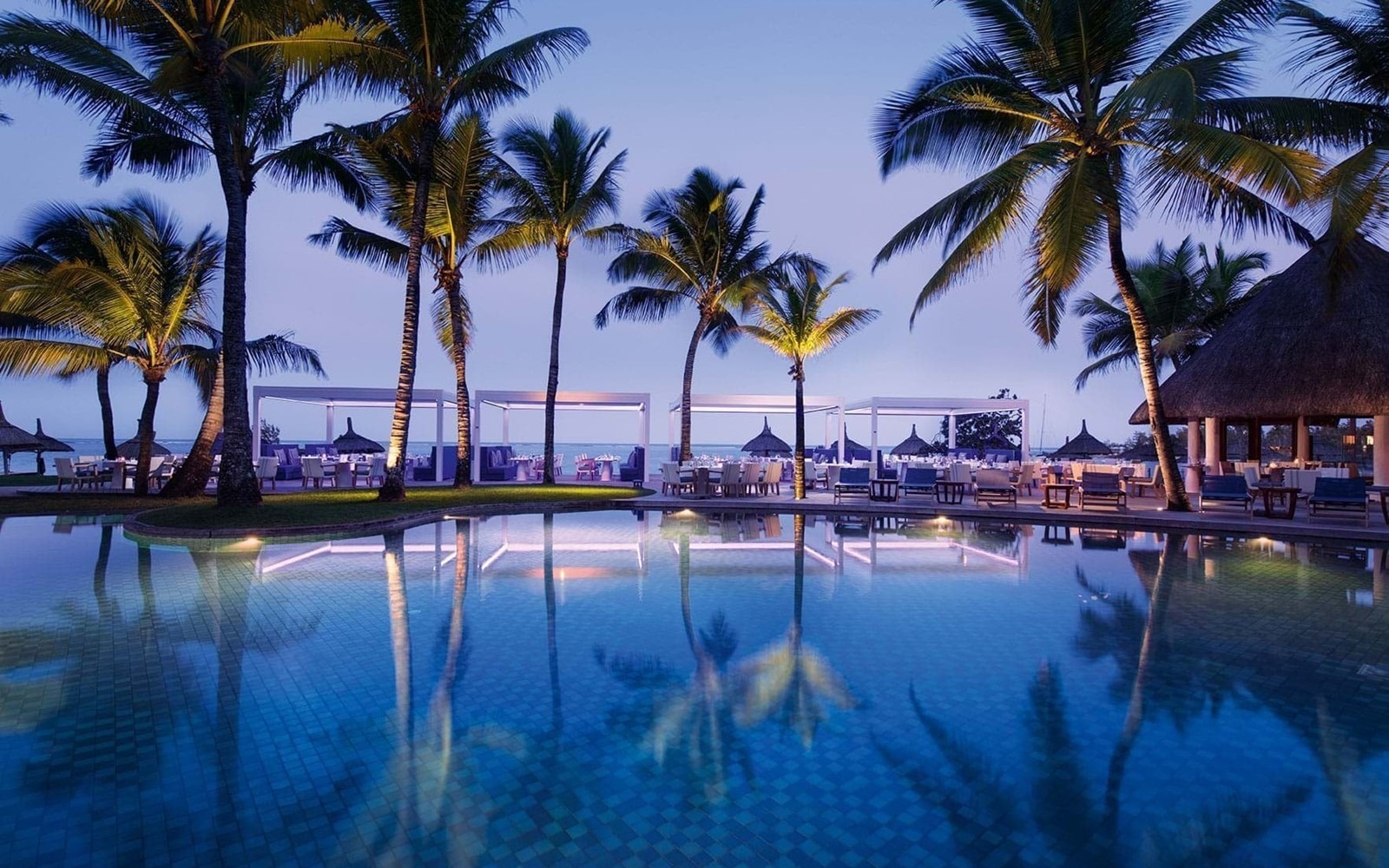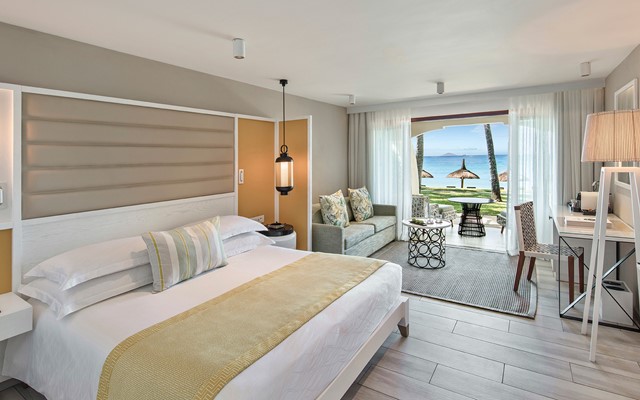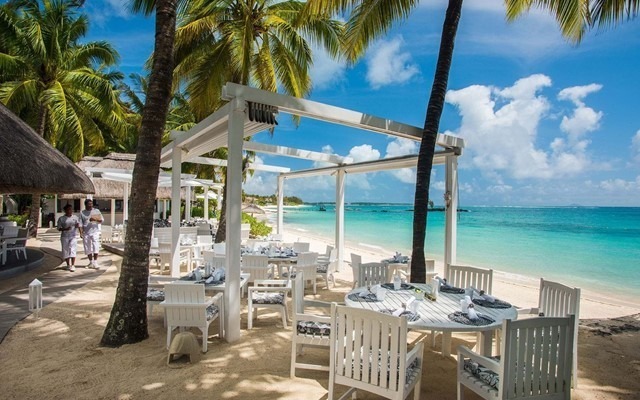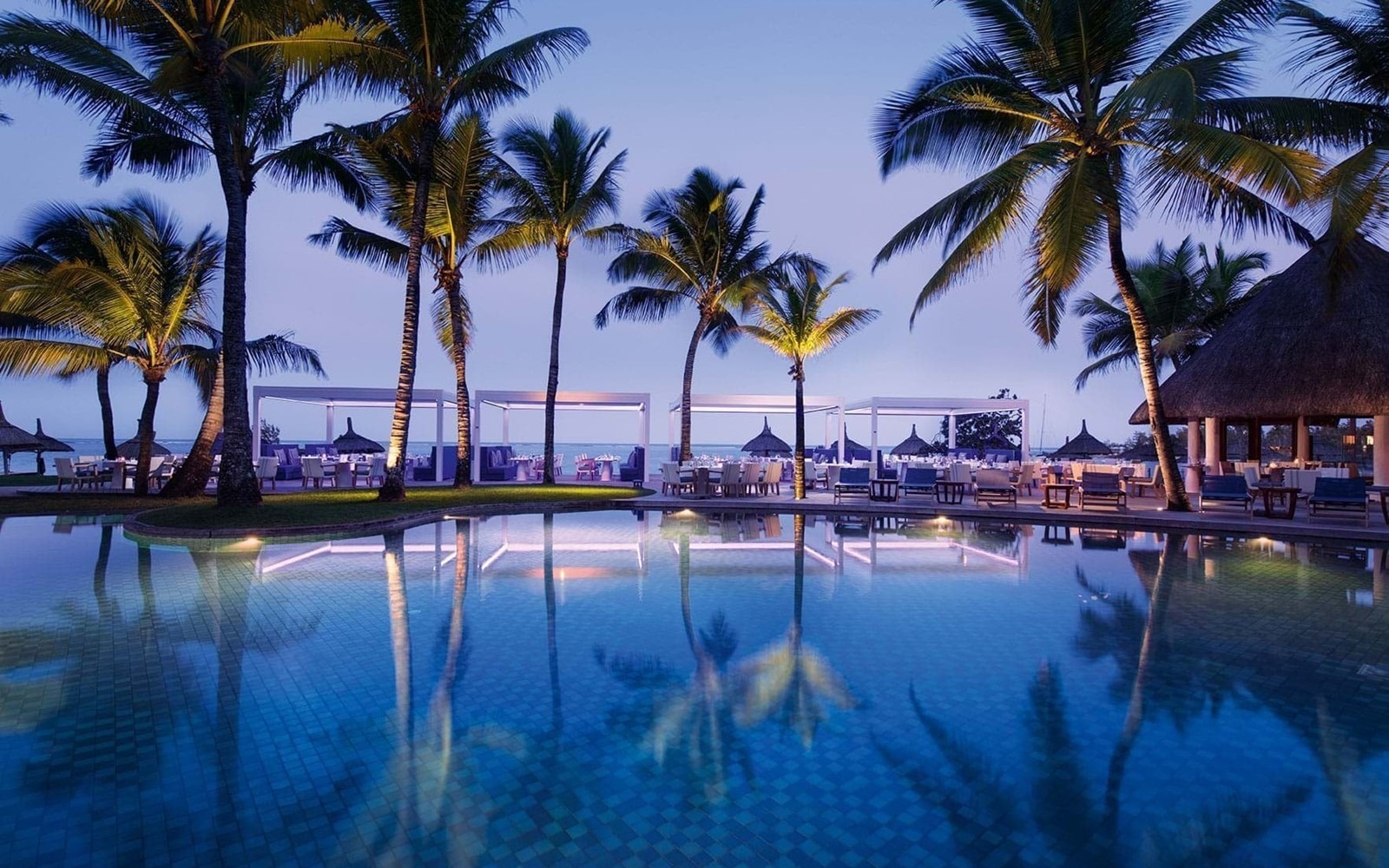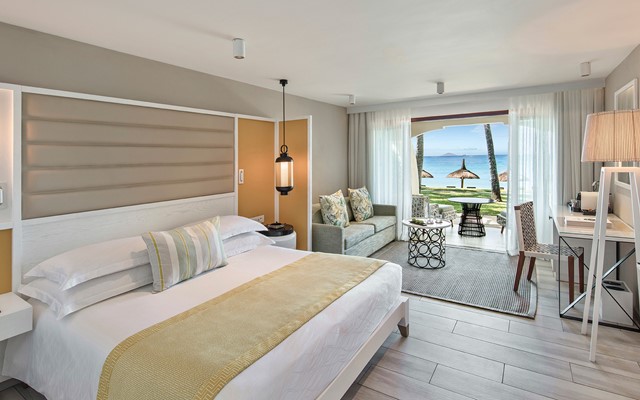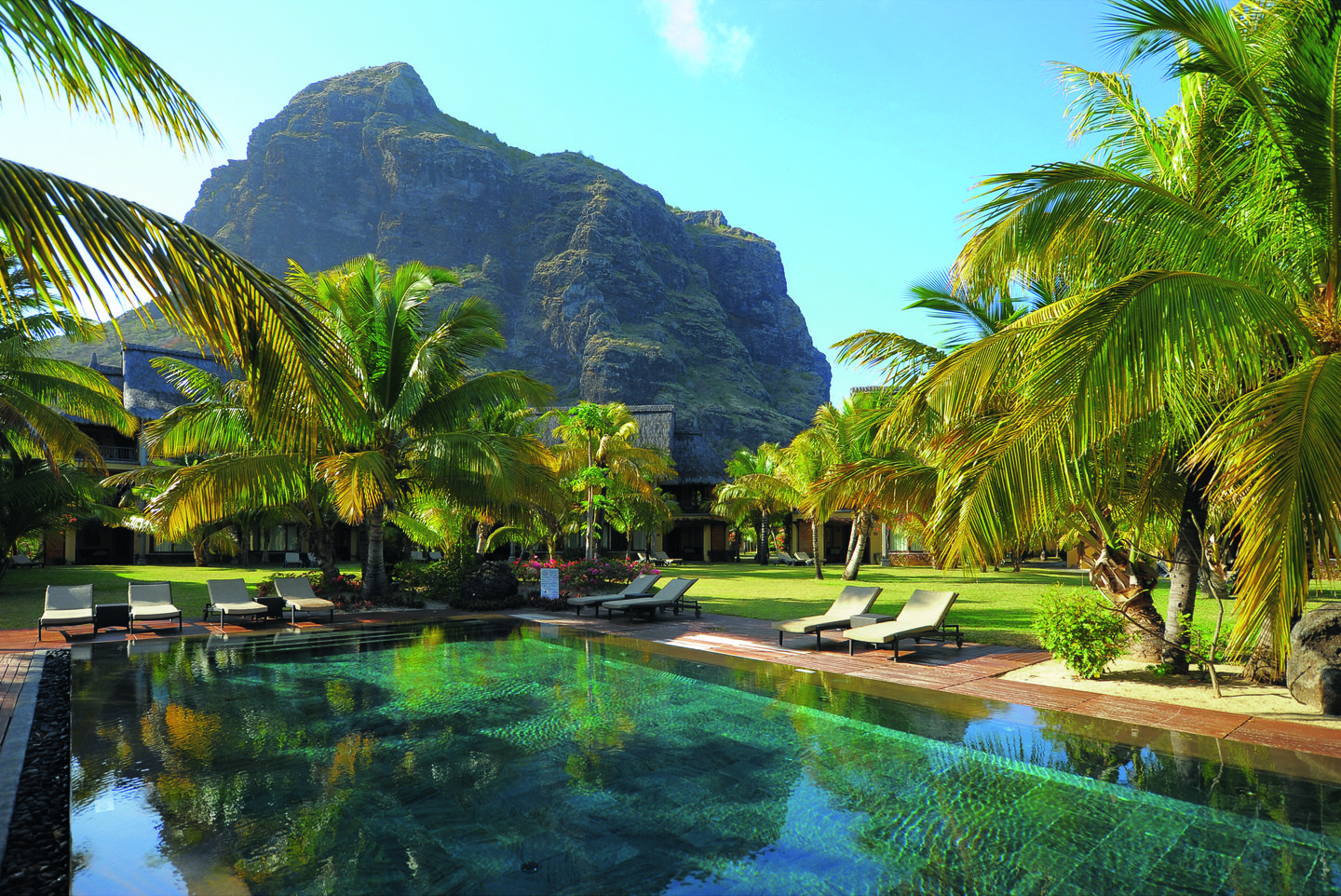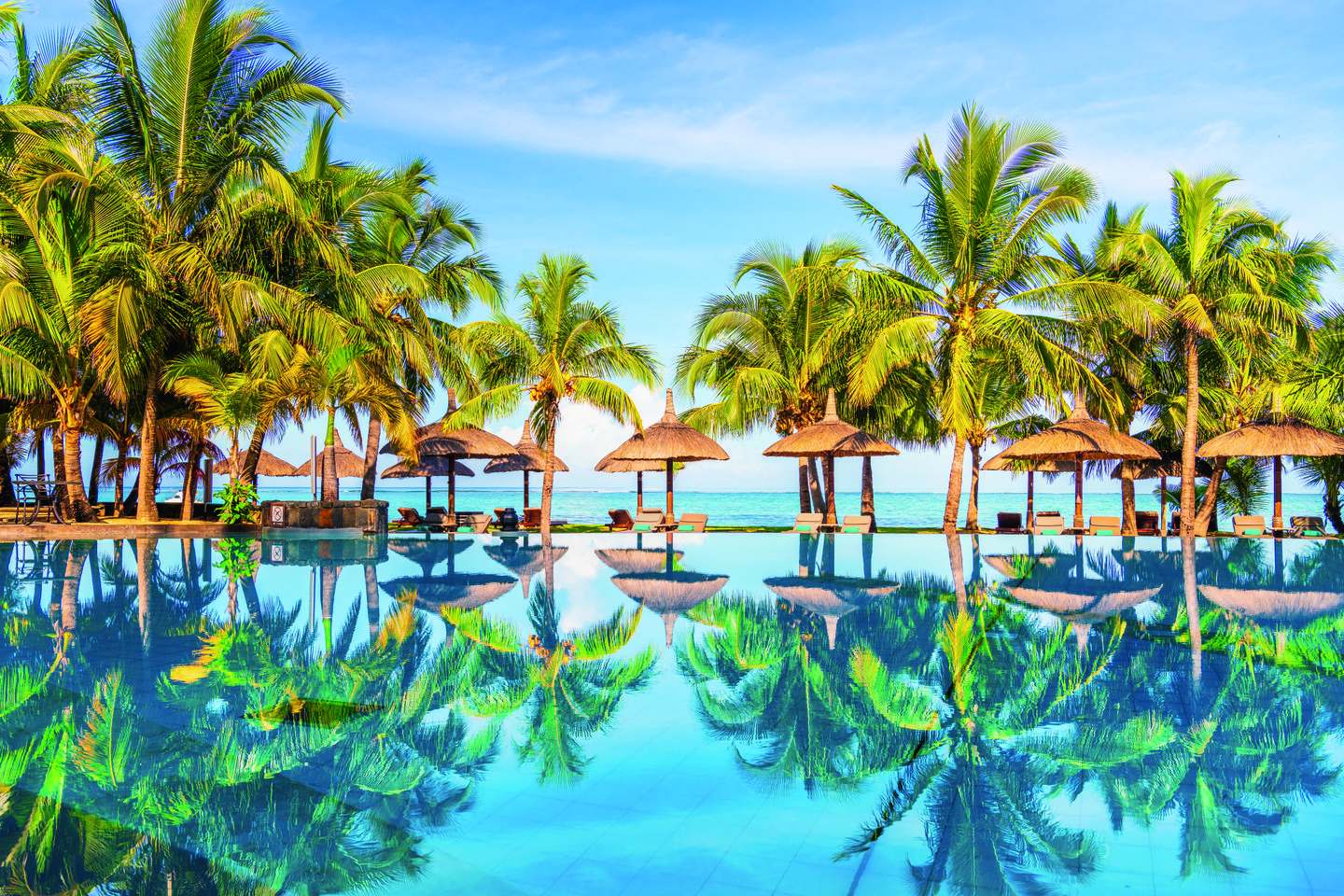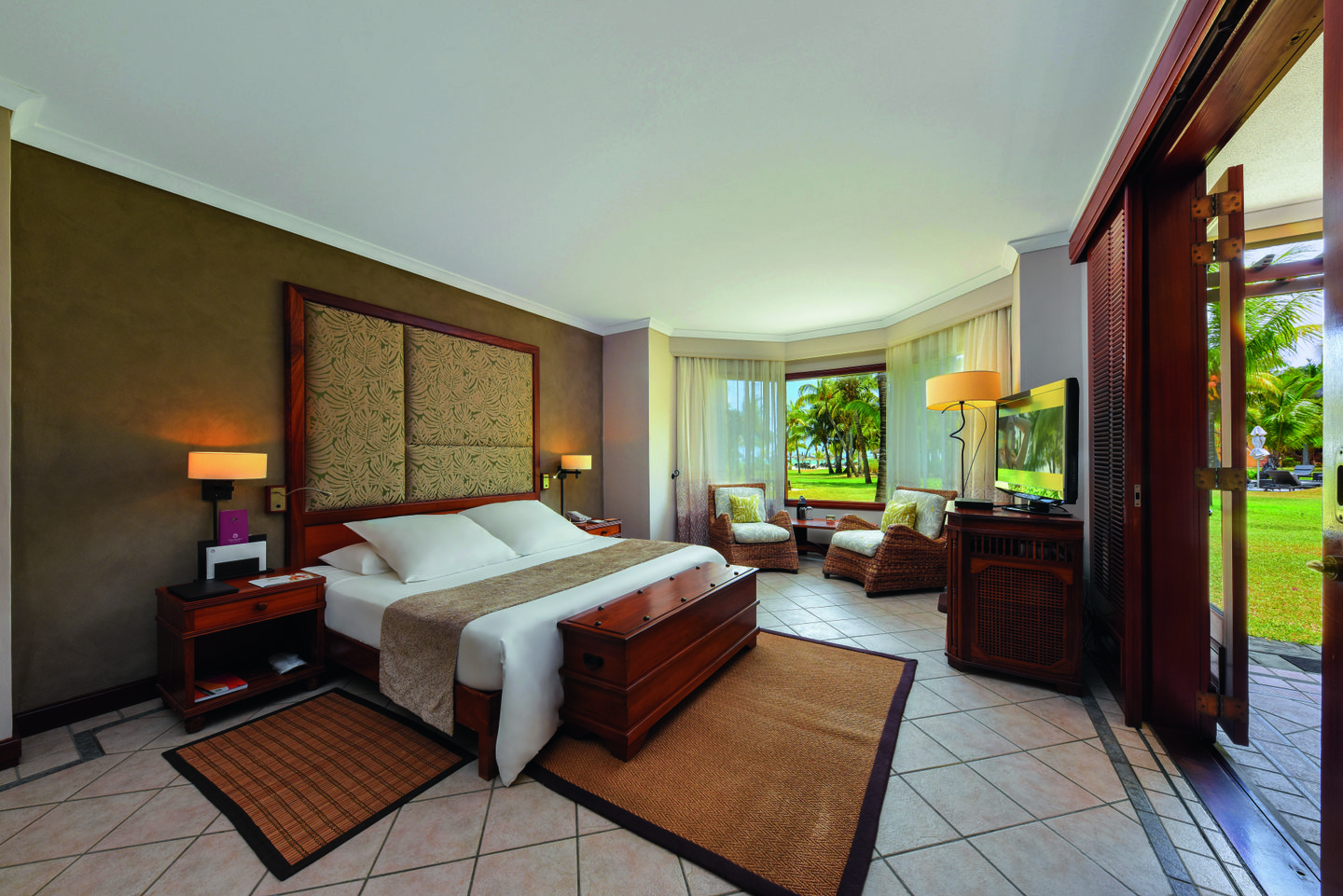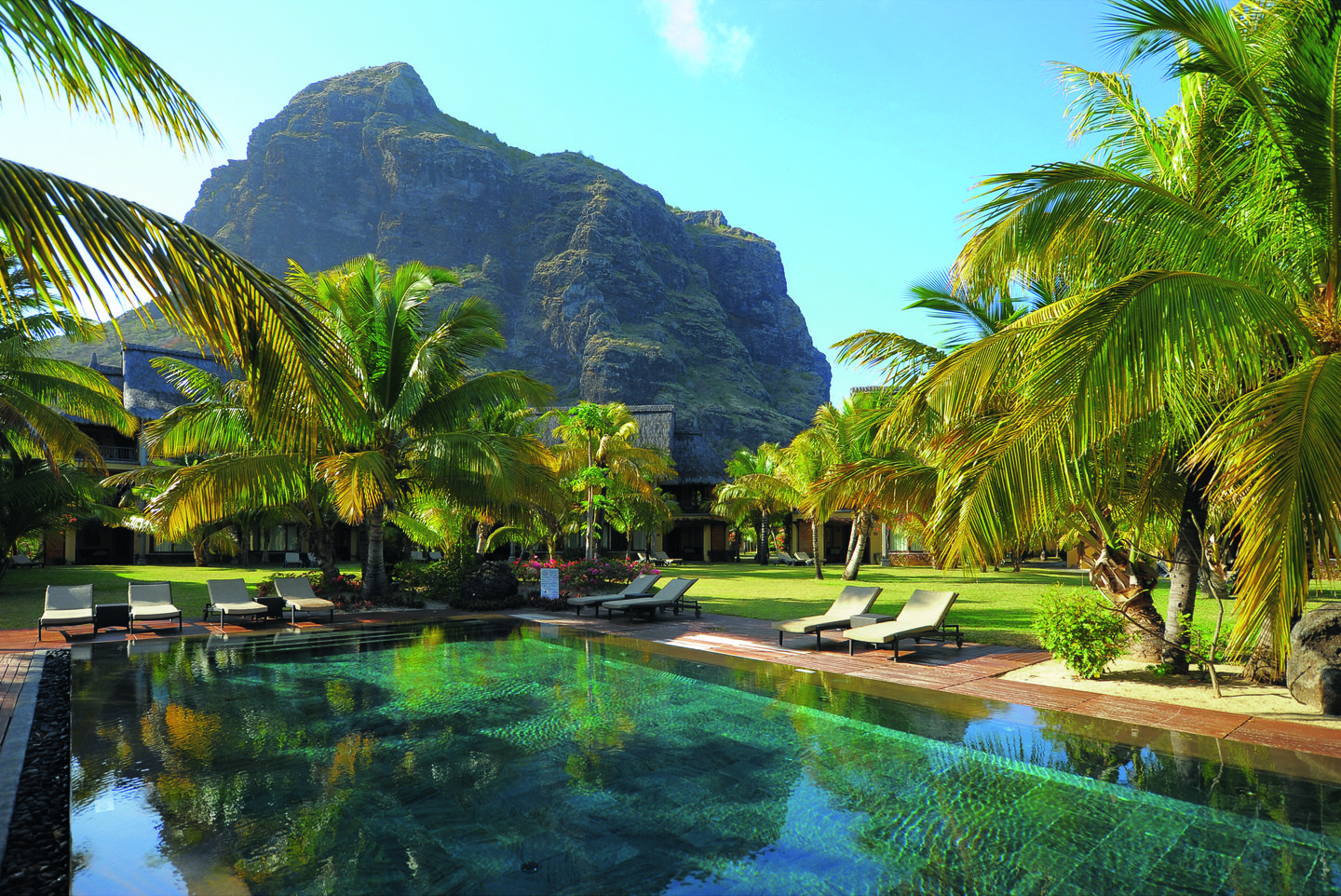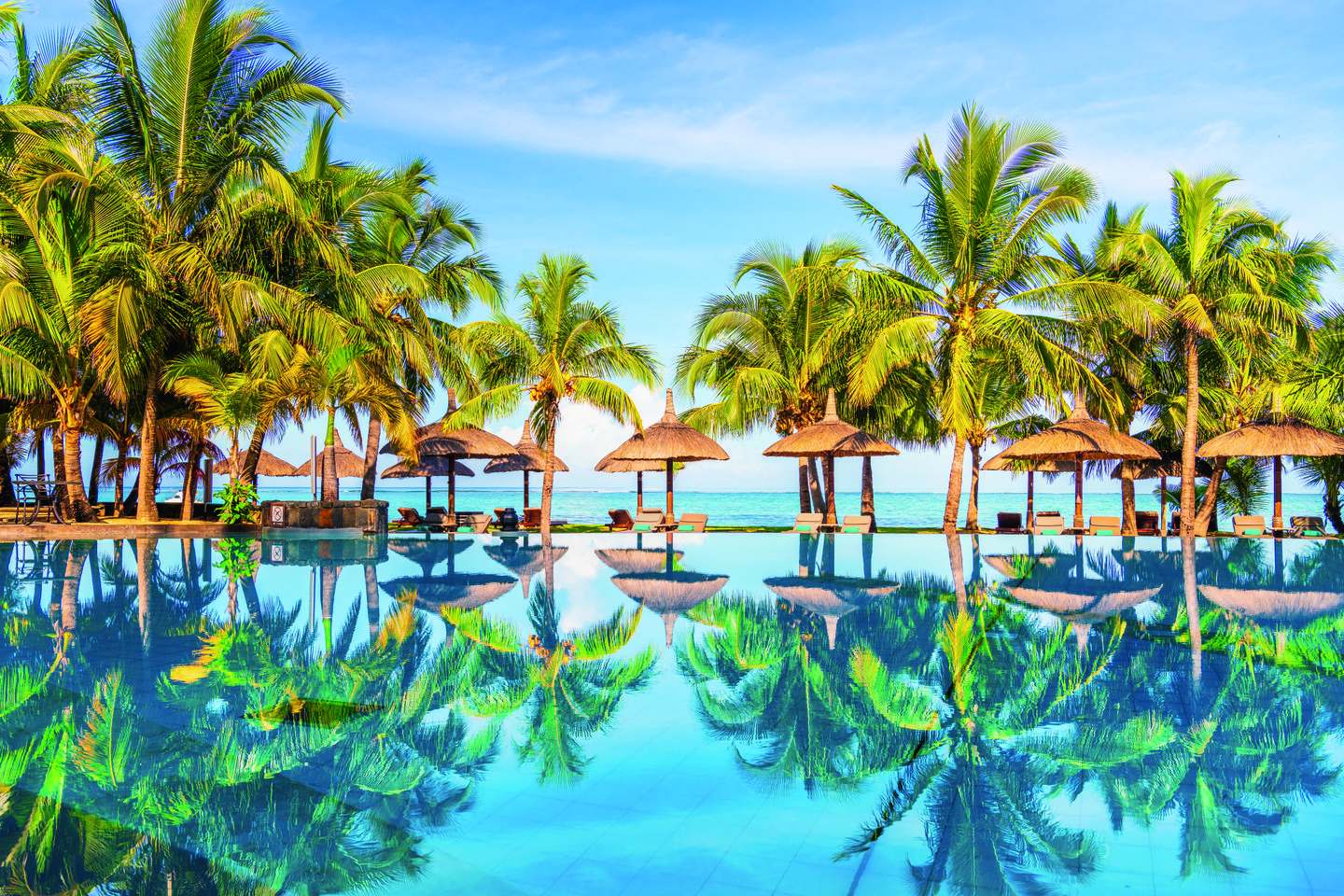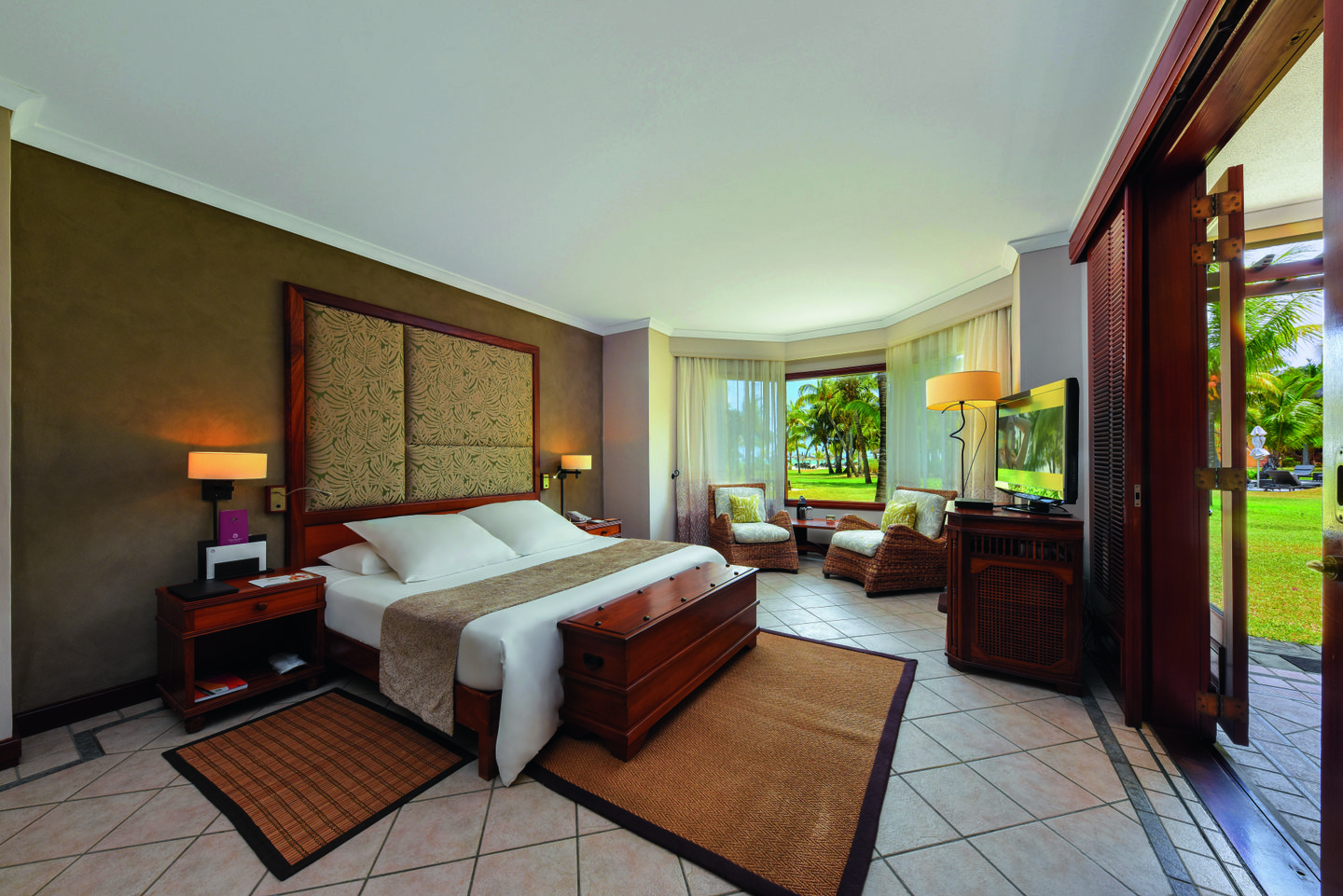 Dinarobin Beachcomber Golf Resort & Spa
THE SYMBOL OF TROPICAL ELEGANCE
An elegant five-star resort in Mauritius, Dinarobin Beachcomber Golf Resort & Spa is a
haven of peace and tranquility - the ideal setting for your luxury holiday in Mauritius and the
perfect sanctuary to renew your body and soul. Cascading pools dotted with islets bright with flowers, spacious wooden decks, terraces designed with sea views and tropical gardens planted with exotic trees make Dinarobin Beachcomber the symbol of tropical elegance in Mauritius.
Located on the most scenic shoreline in Mauritius with the spectacular Le Morne mountain
acting as a dramatic backdrop, Dinarobin Beachcomber offers an intimate village setting.
The resort features luxurious all-suite accommodation that blends harmoniously into the lush
tropical gardens.
Hilton Mauritius Resort & Spa
The award-winning resort offers sunset views of the Indian Ocean and direct access to a
pristine beach. The Hotel has a variety of water activities available including pedalos and
kayaking, and the resort features a kids' pool and lagoon, kids club, and babysitting
services. Enjoy daily entertainment, poolside bars, and four restaurants offering a variety of
cuisines.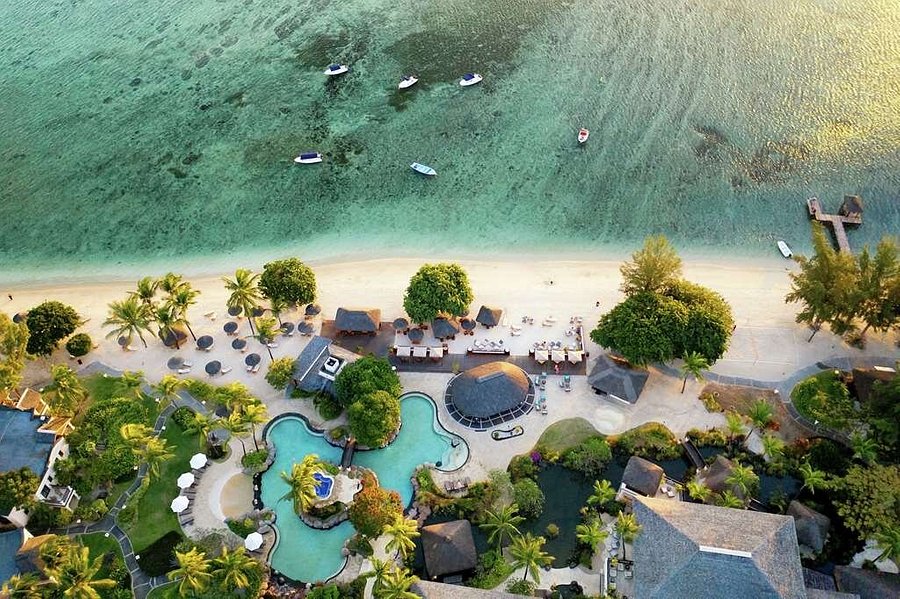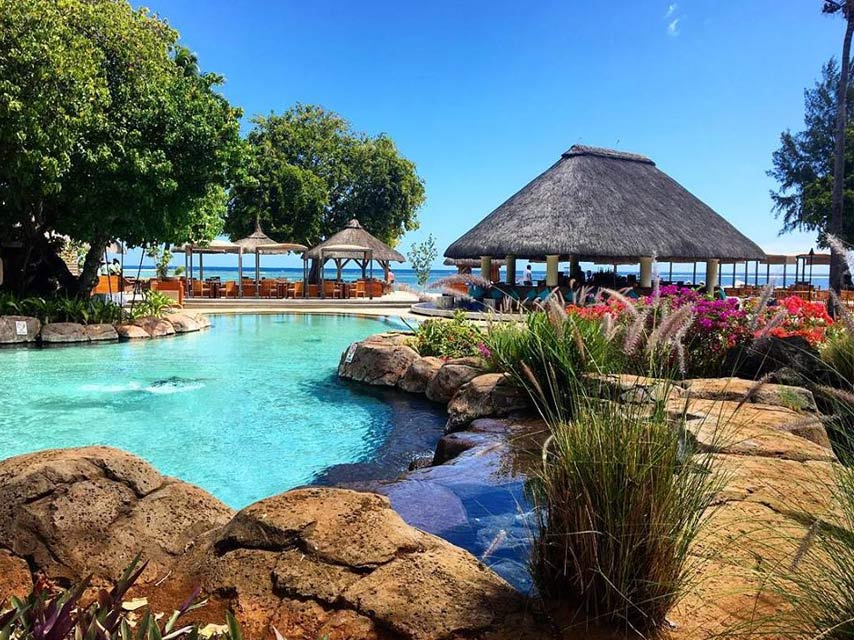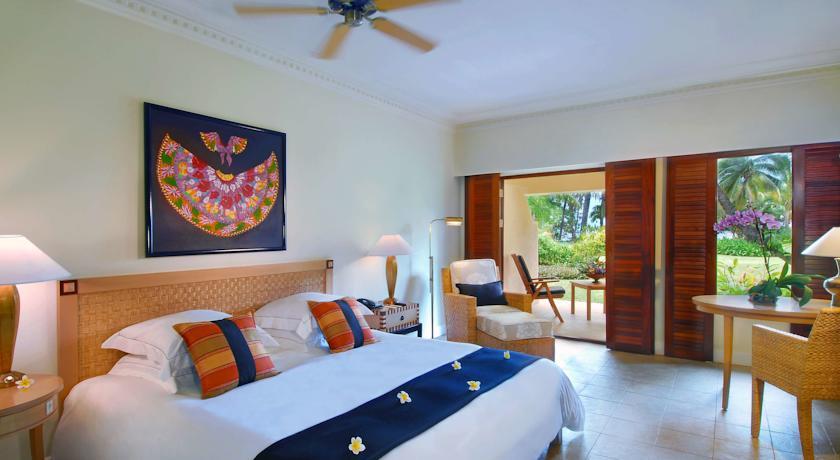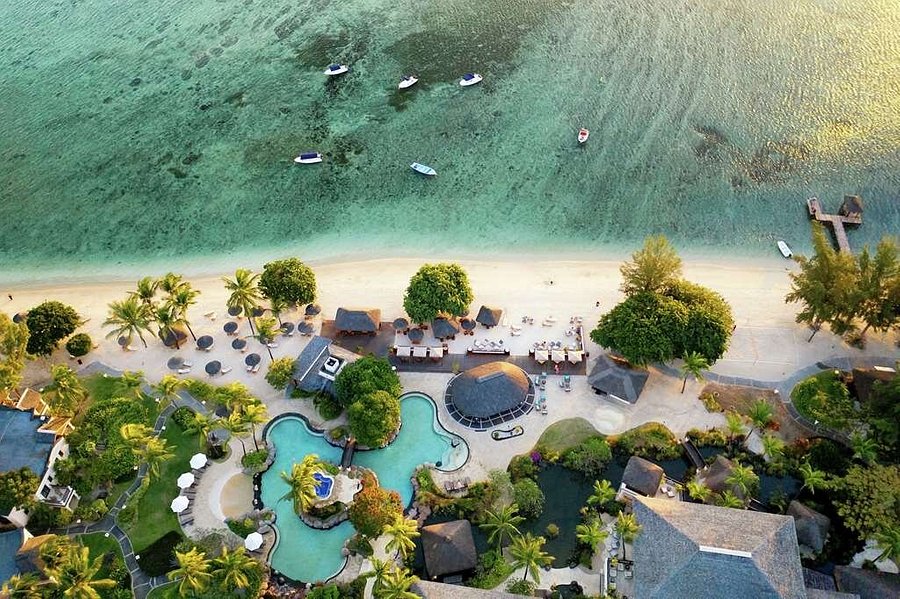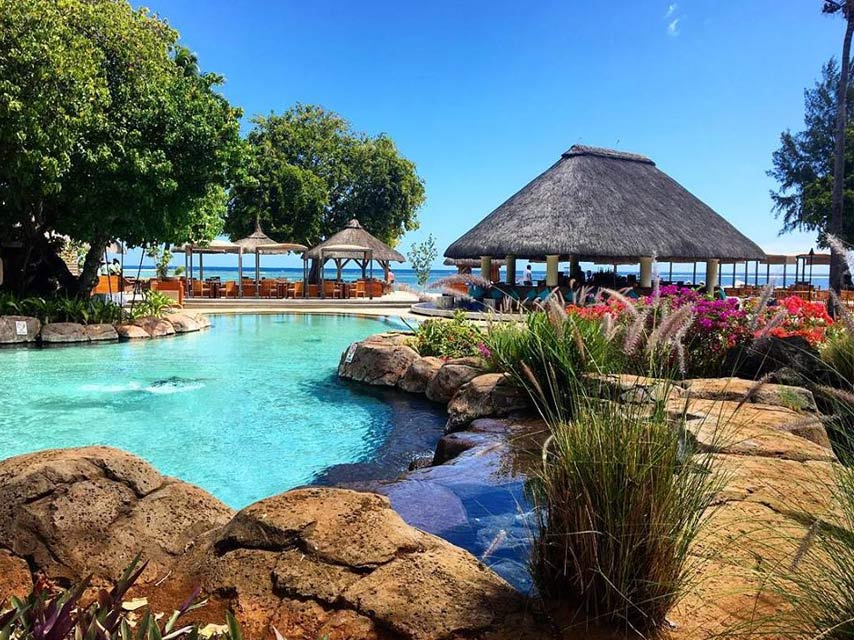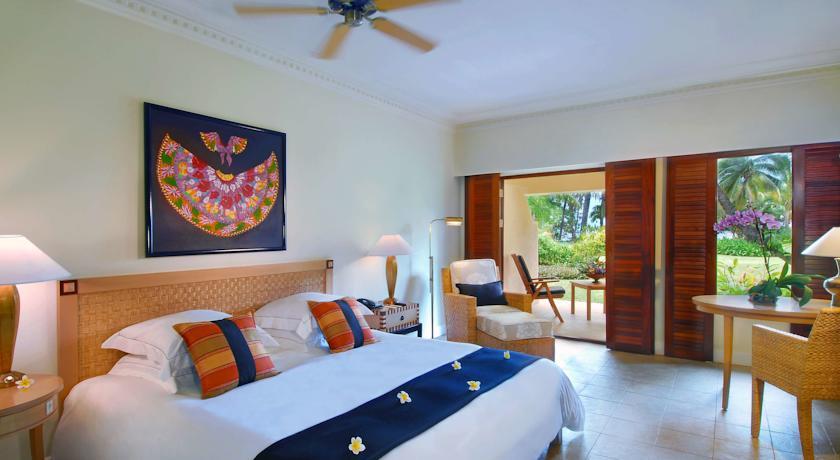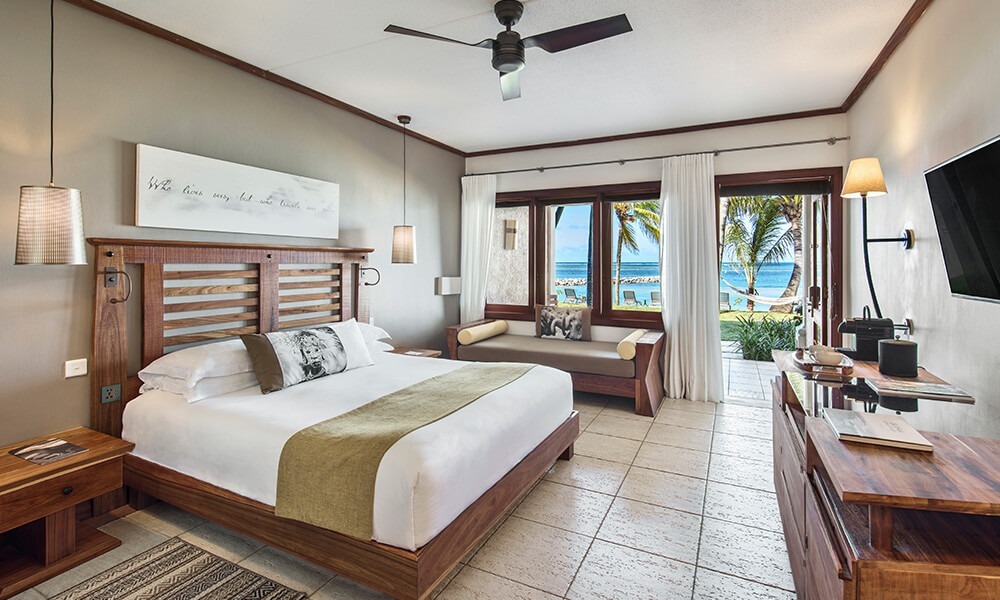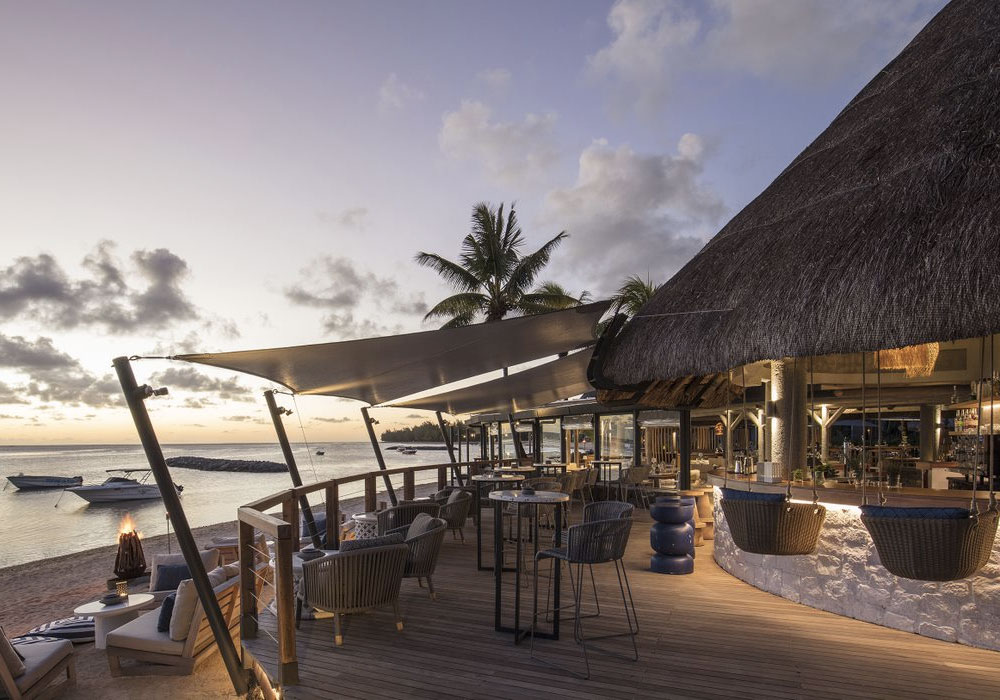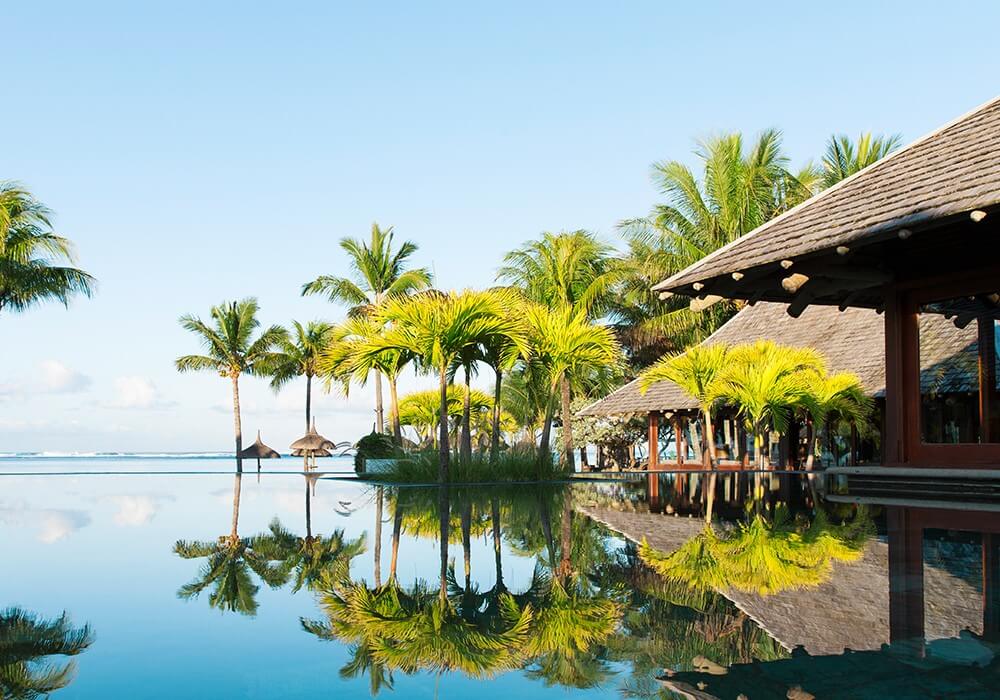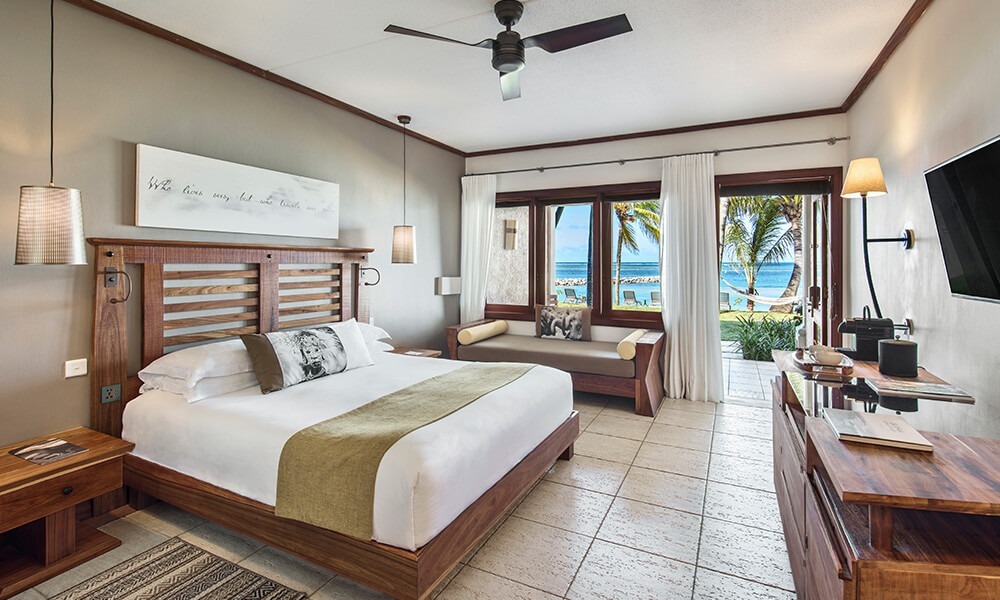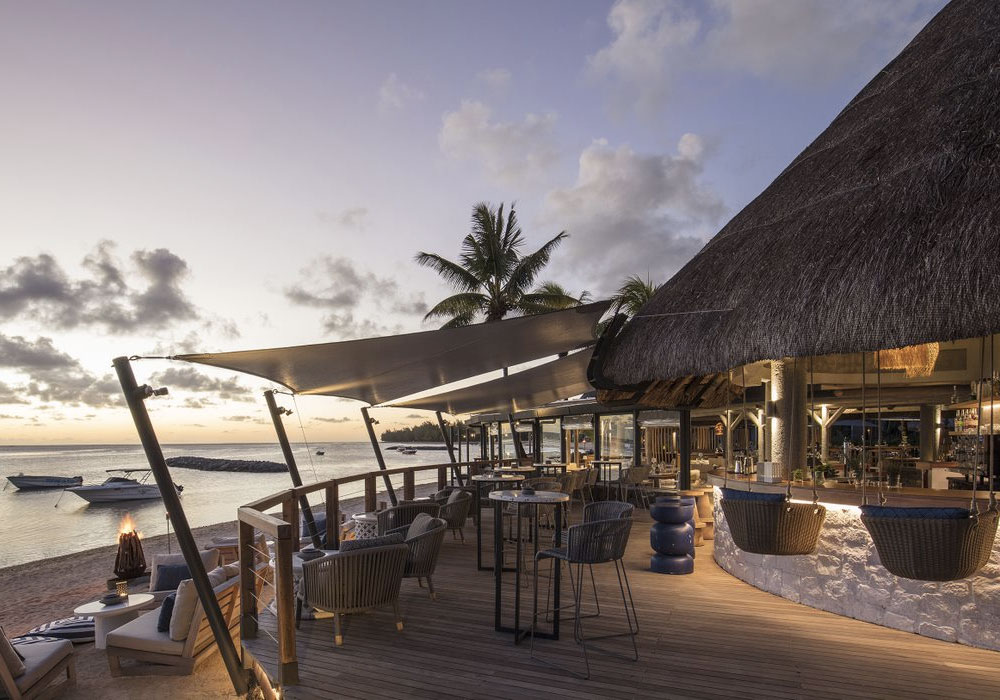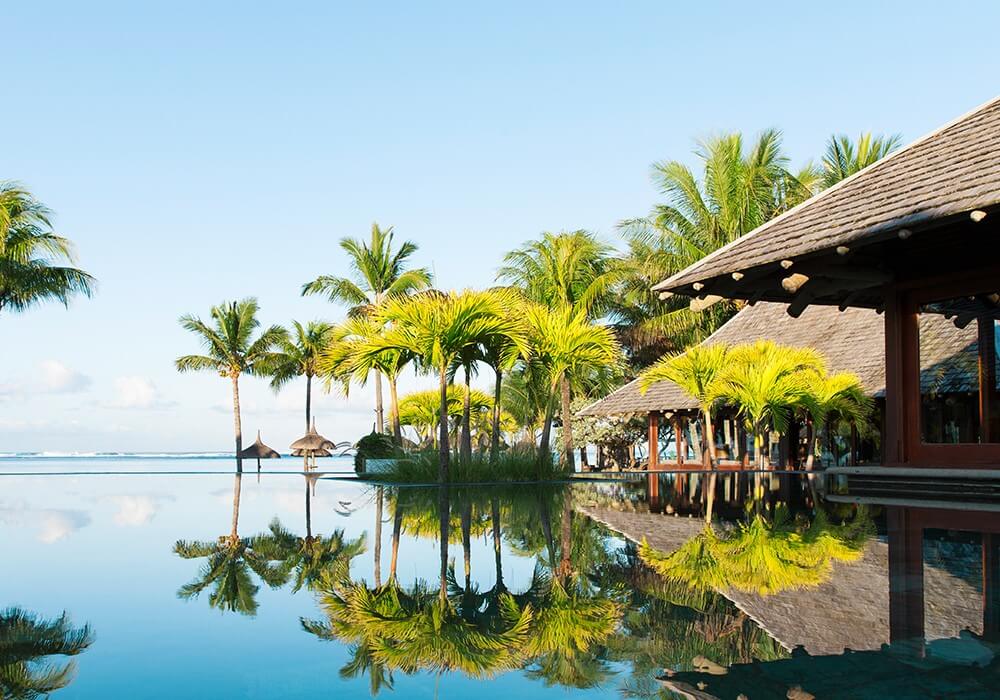 Heritage Awali Golf & Spa resort
THE BEST 5★ ALL INCLUSIVE IN MAURITIUS
The magic of the place lies within the perfect balance of affordable luxury, simplicity and
friendliness ... for a stress-free holiday! Ideal for families, Heritage Awali stands out for its
exceptional range of activities and facilities tailored for the enjoyment of young and less
young.
Relish in a range of unique delights for you to live out unforgettable experiences on
the island of Mauritius...
Heritage Le Telfair Golf & Wellness Resort
YOUR REFINED SMALL LUXURY HOTEL IN MAURITIUS
"I like to think that time does stop when you enter the Domaine de Bel Ombre. Once you set foot in this picture perfect setting, the only thing left to do is to disconnect and live fully each second of your stay with us. I will make sure the time you spend with us is tailored around the best things in life: fine dining, personalised service, exquisite spa and fantastic golf. I am delighted to welcoming you, hopefully very soon."
General Manager of Heritage Le Telfair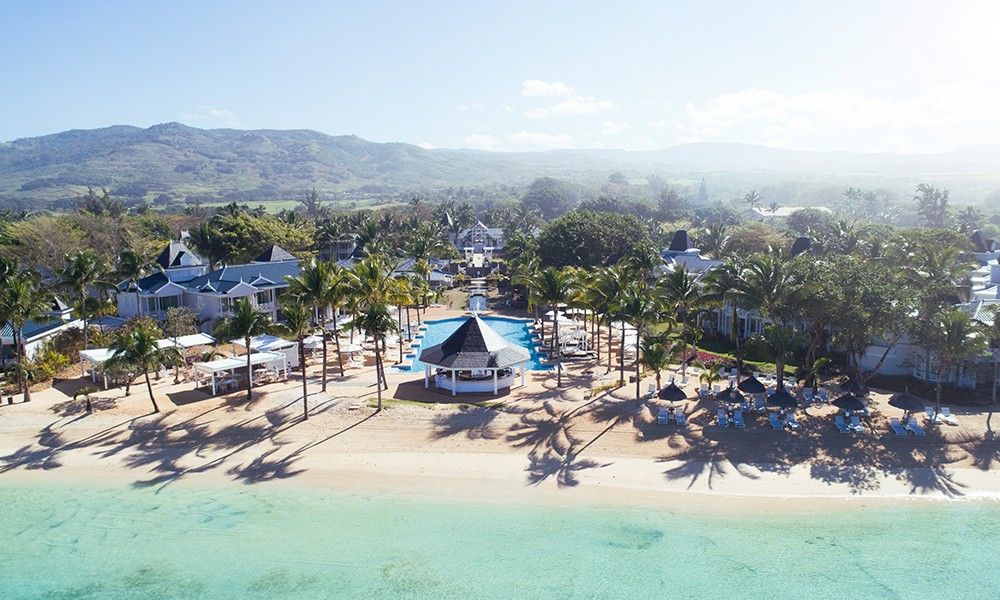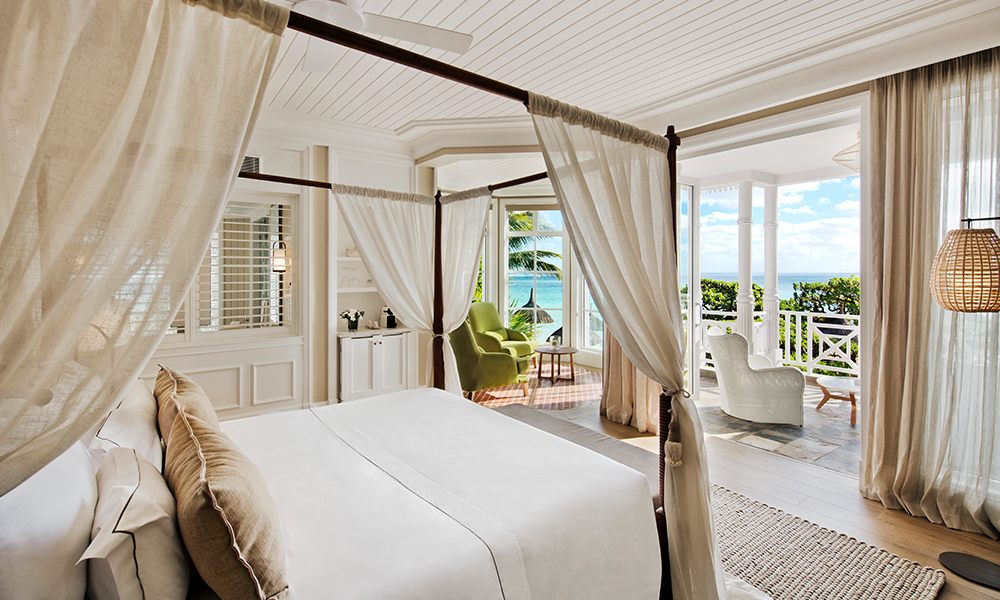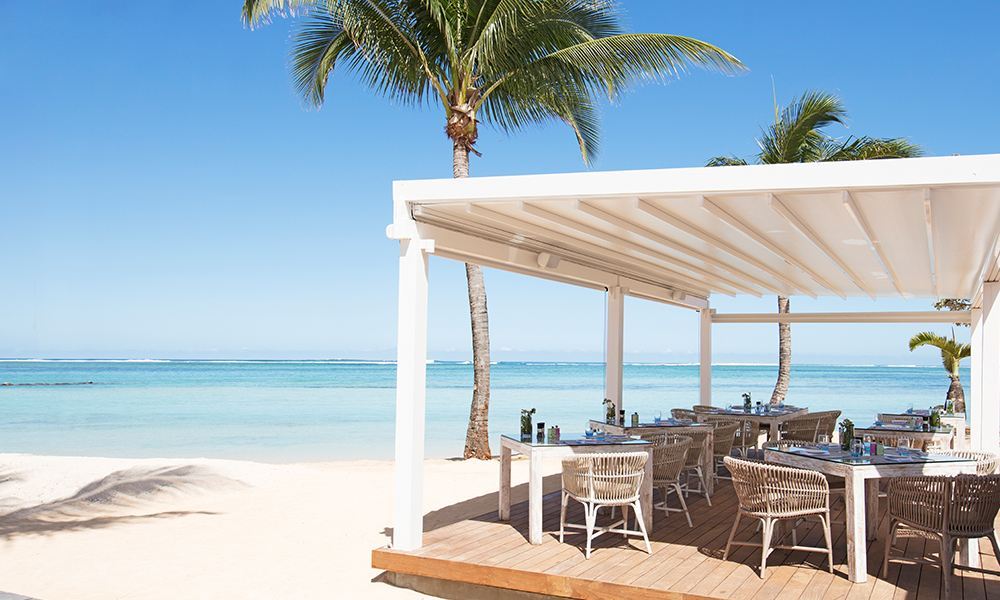 Aerial View Pool Facing Beach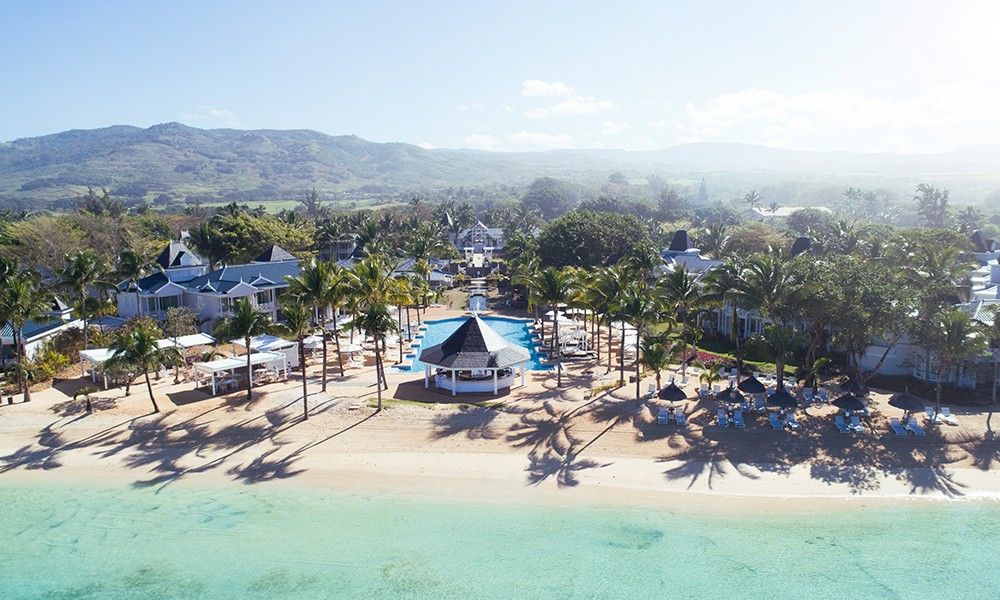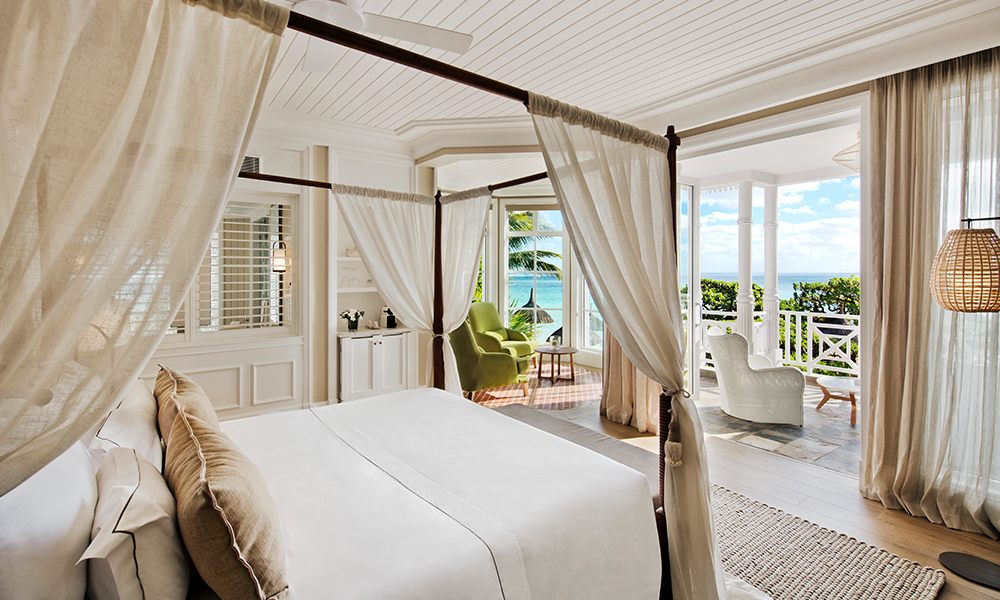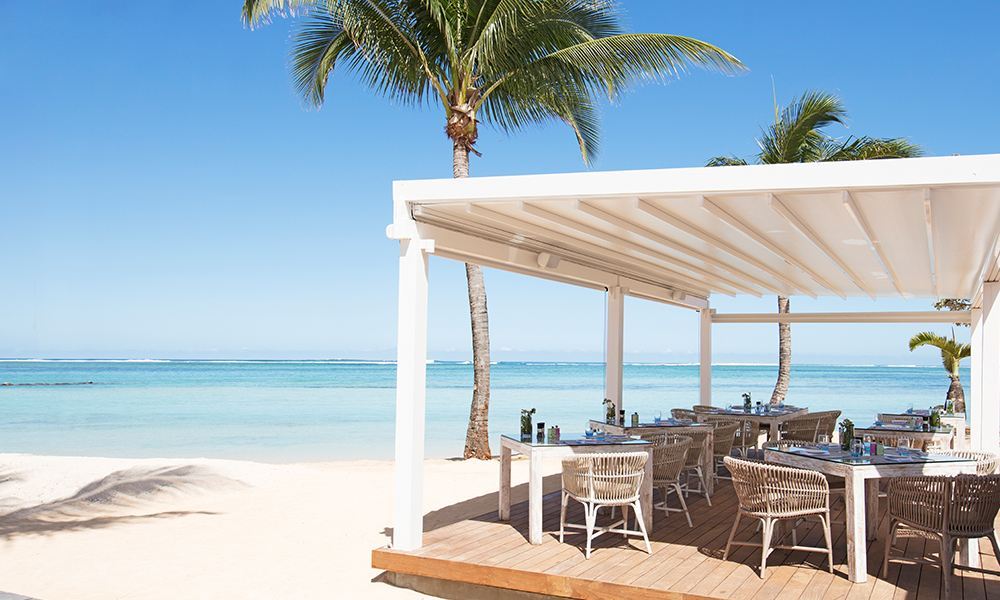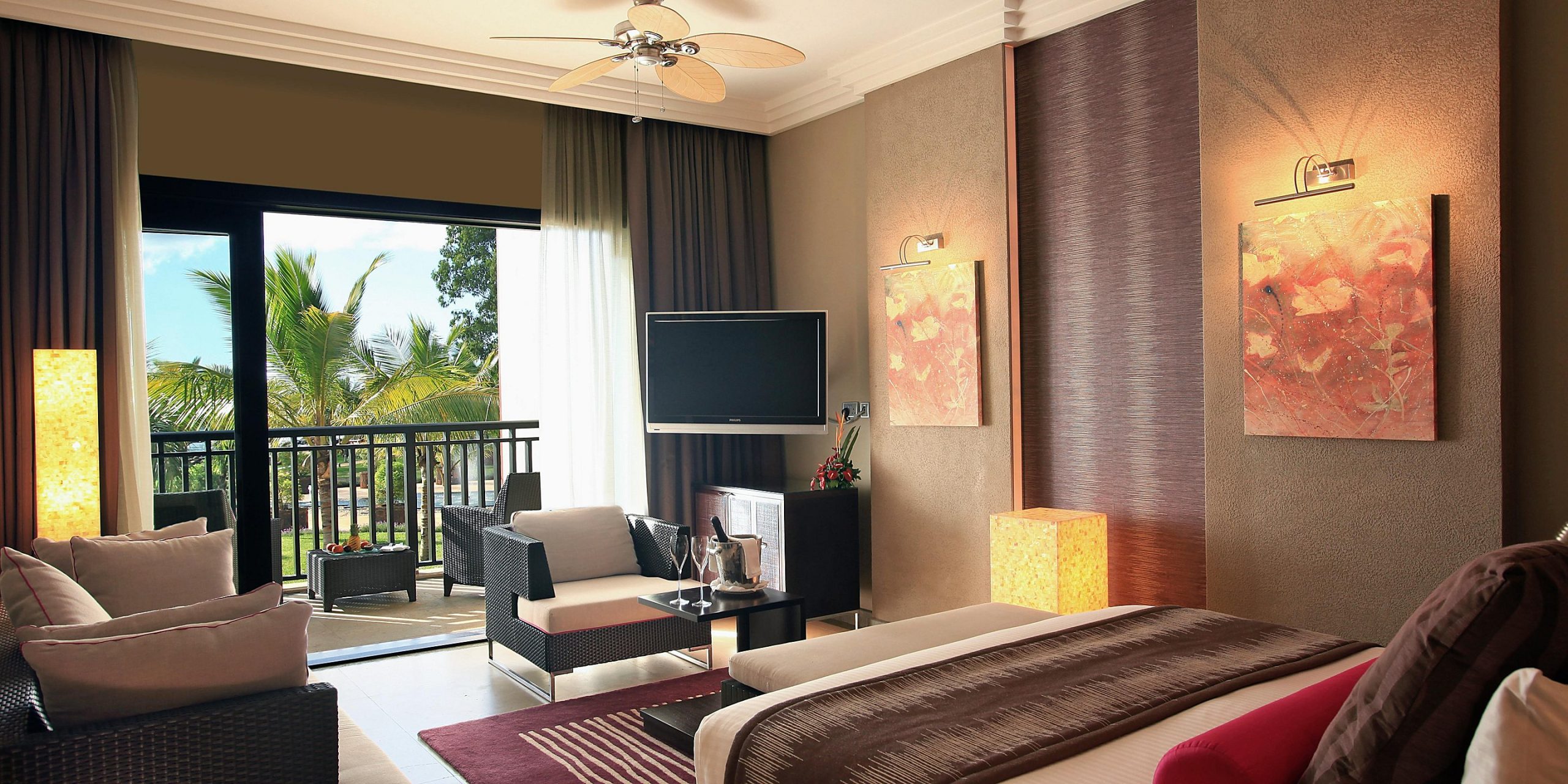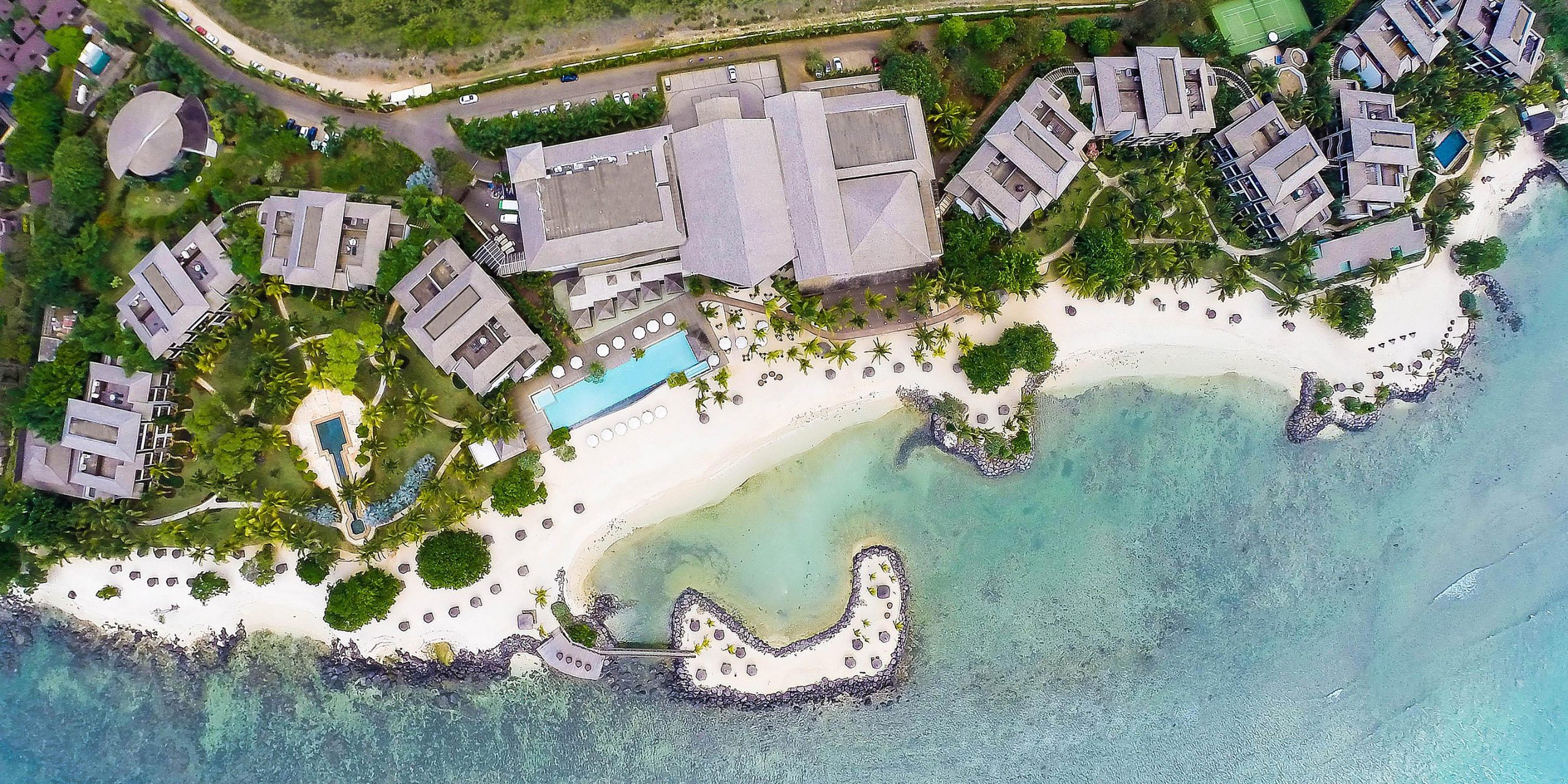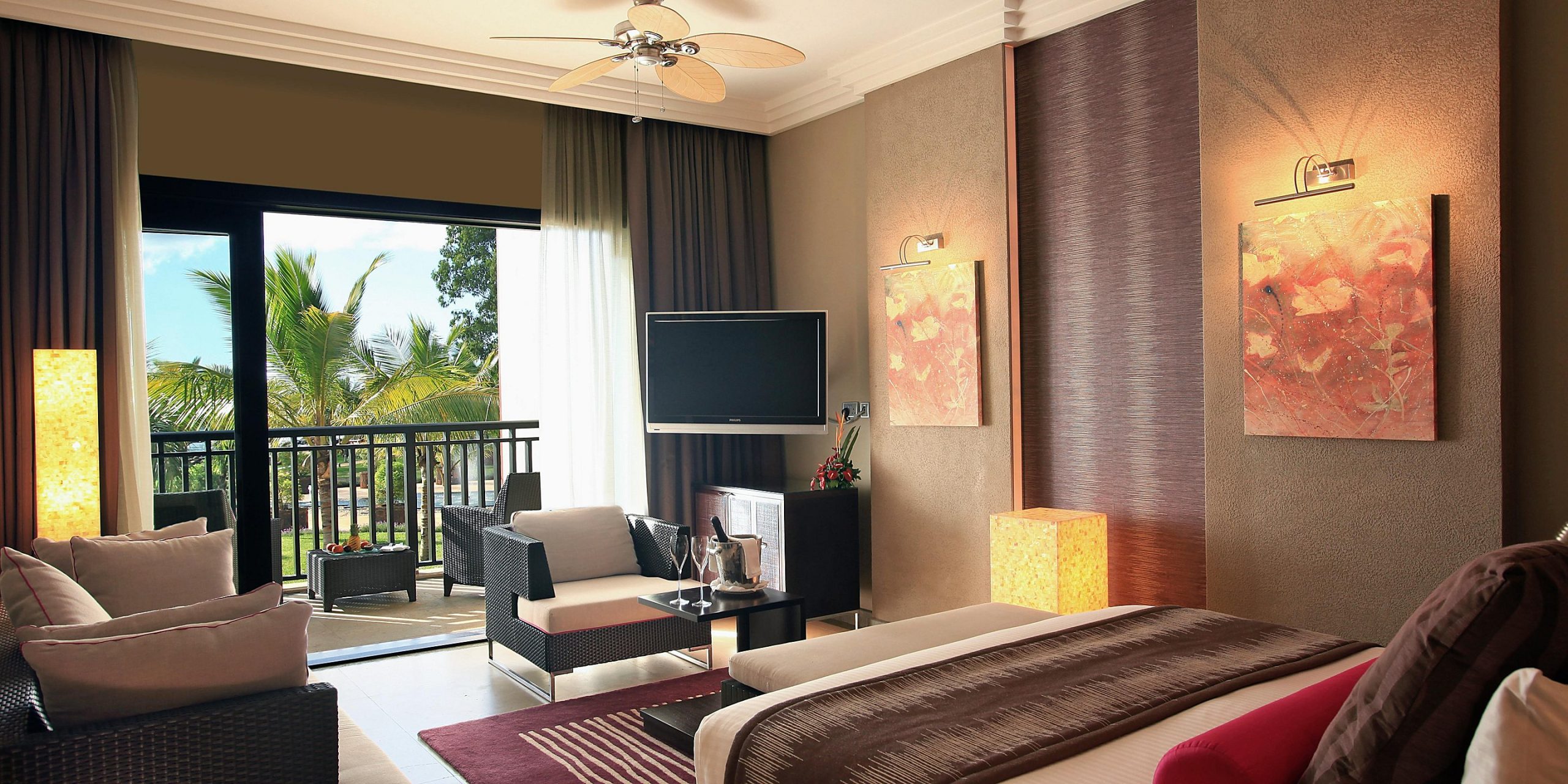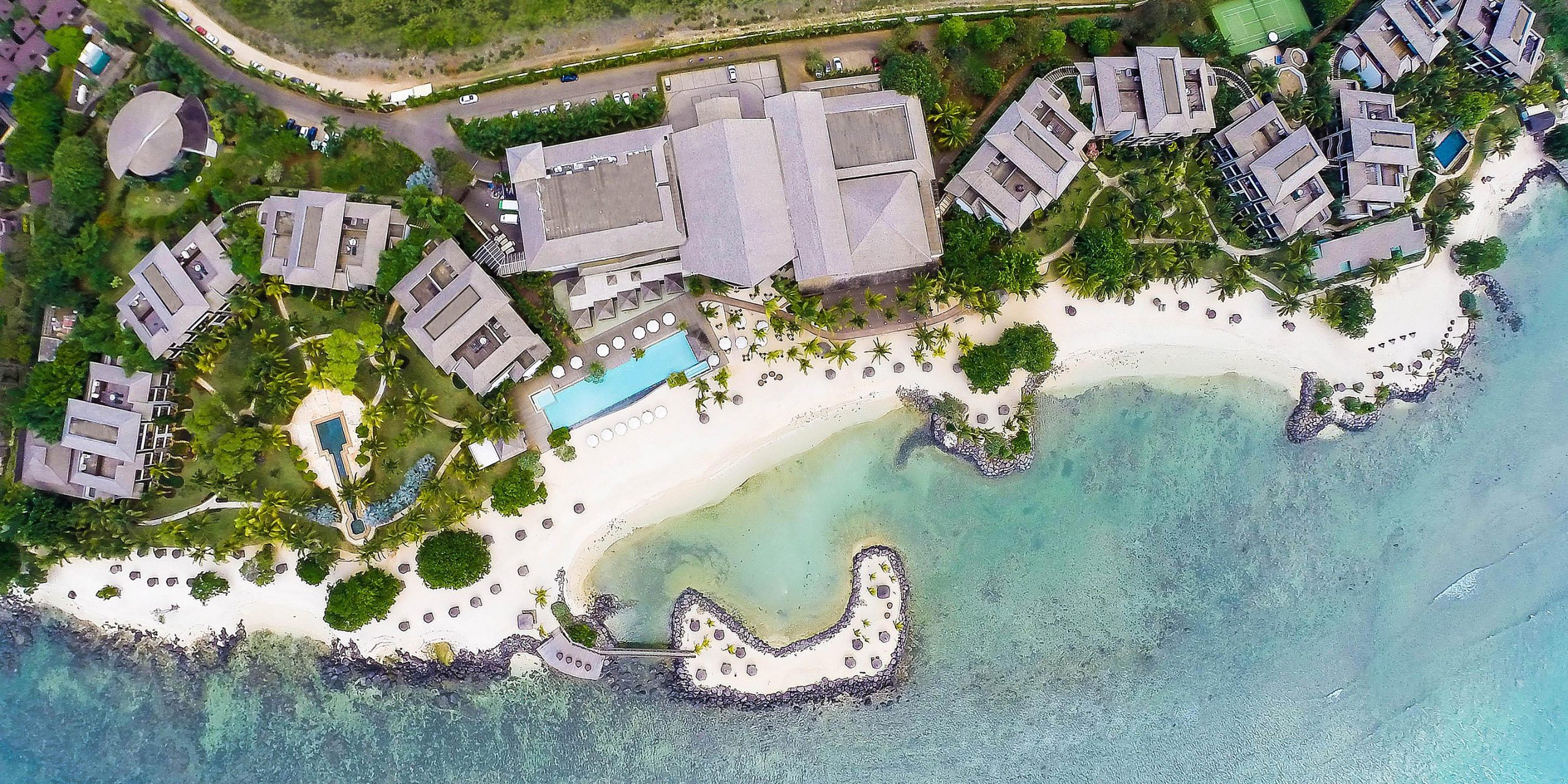 Intercontinental Resort Mauritius
Secluded within the boundaries of exclusive Balaclava Bay, on the island's northern coast,
this 210-room Mauritius resort was designed to blend modern convenience with traditional
Mauritius flavour. It was also created to cater to the needs of couples, families and business
travellers alike. At this luxury Mauritius resort, you can choose from energetic sports or
sophisticated dining. Alongside the indulgence of SPA InterContinental, you'll find the
convenience of the conference facilities.
A mindful tropical resort on the wild west coast of Mauritius
Blessed with the best sunset of the island, life's a beach at LUX* Le Morne. The chic and
serene boutique resort at the foot of Le Morne mountain calls all lovers of barefoot luxury
and mindful travel.
The postcard beach barely needs an introduction. As for the hotel, it's a
gem that truly embodies the spirit of island living.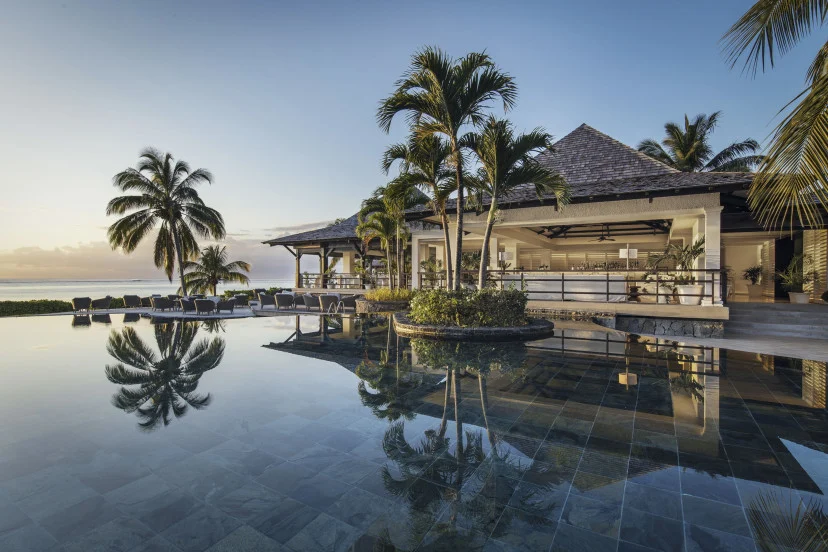 An innovatively elegant hotel in Grand Baie, Mauritius, on the island's most coveted beach,
where new luxury seductively blends with the spirited vibe of tropical island living
LUX* Grand Baie, a modernist marvel seemingly dropped onto a crescent of sand on the
northern shores of Mauritius, turns heads. This new generation boutique-style resort
introduces travelers to the seductive, slow pace of island living.
But not too slow… LUX* Grand Baie, mirroring the adjacent beach town from which it takes its name, is exciting and playful. Whether it's the unparalleled culinary scene or the breath-taking rooftop experience, there is truly no other celebratory place to be. A real invitation to seize the moment.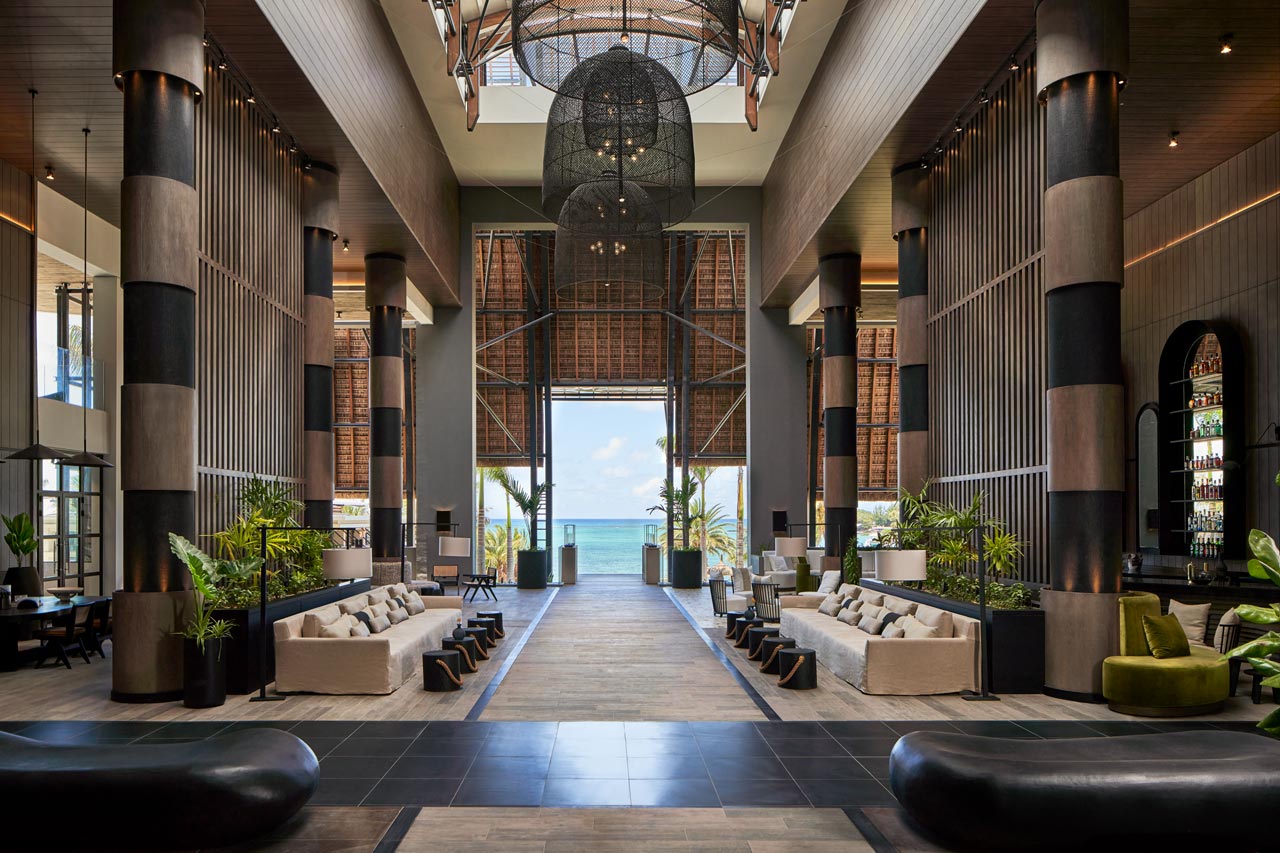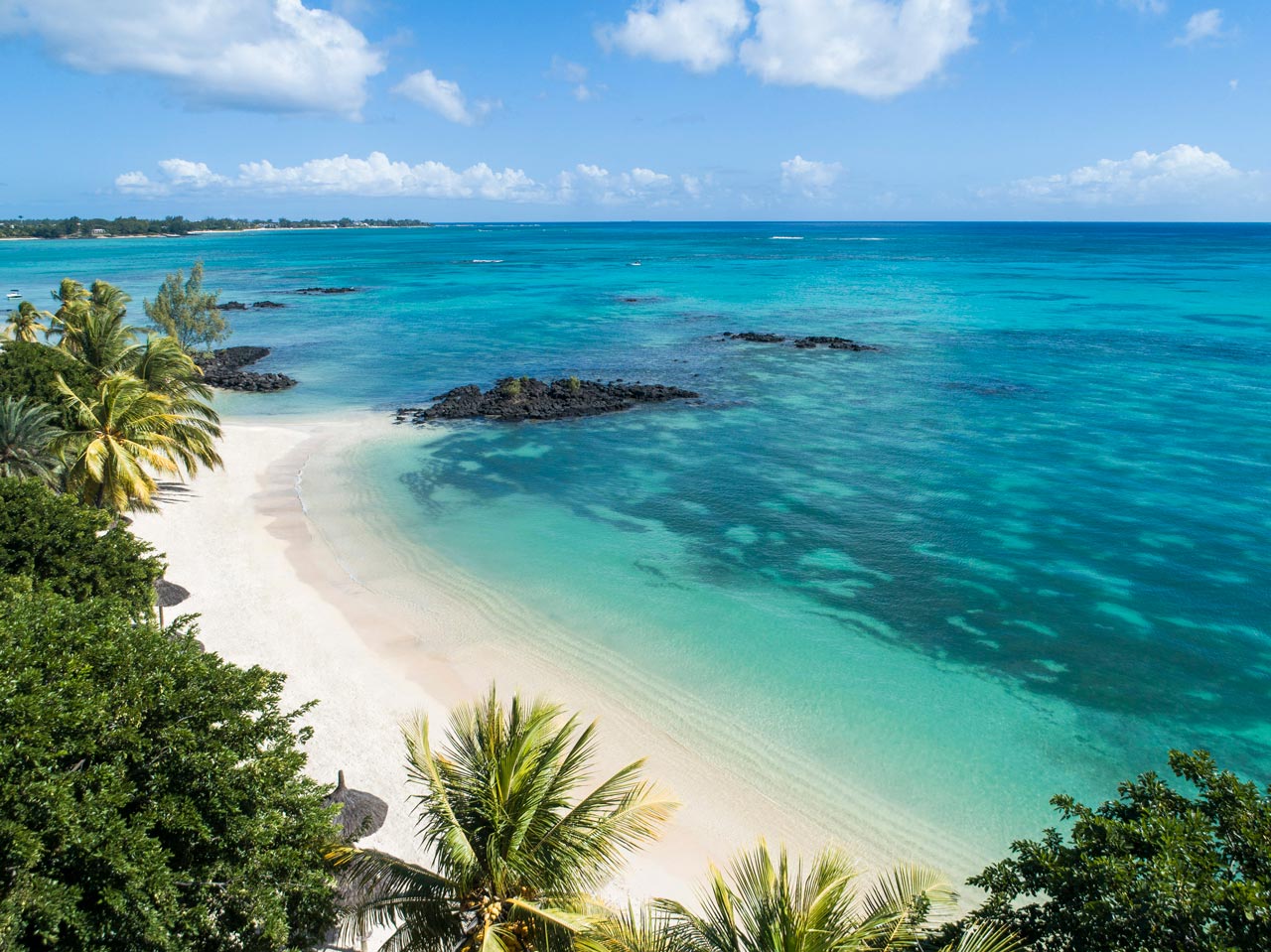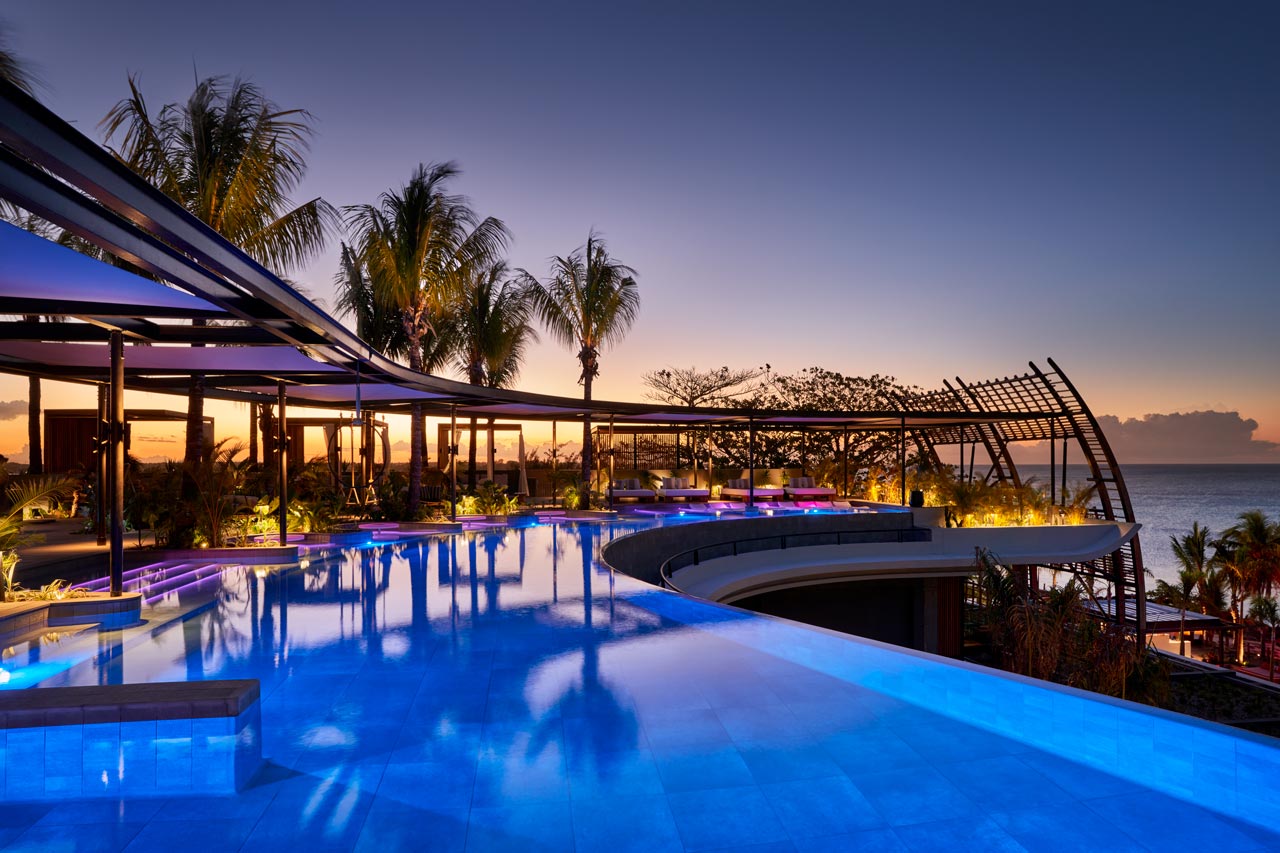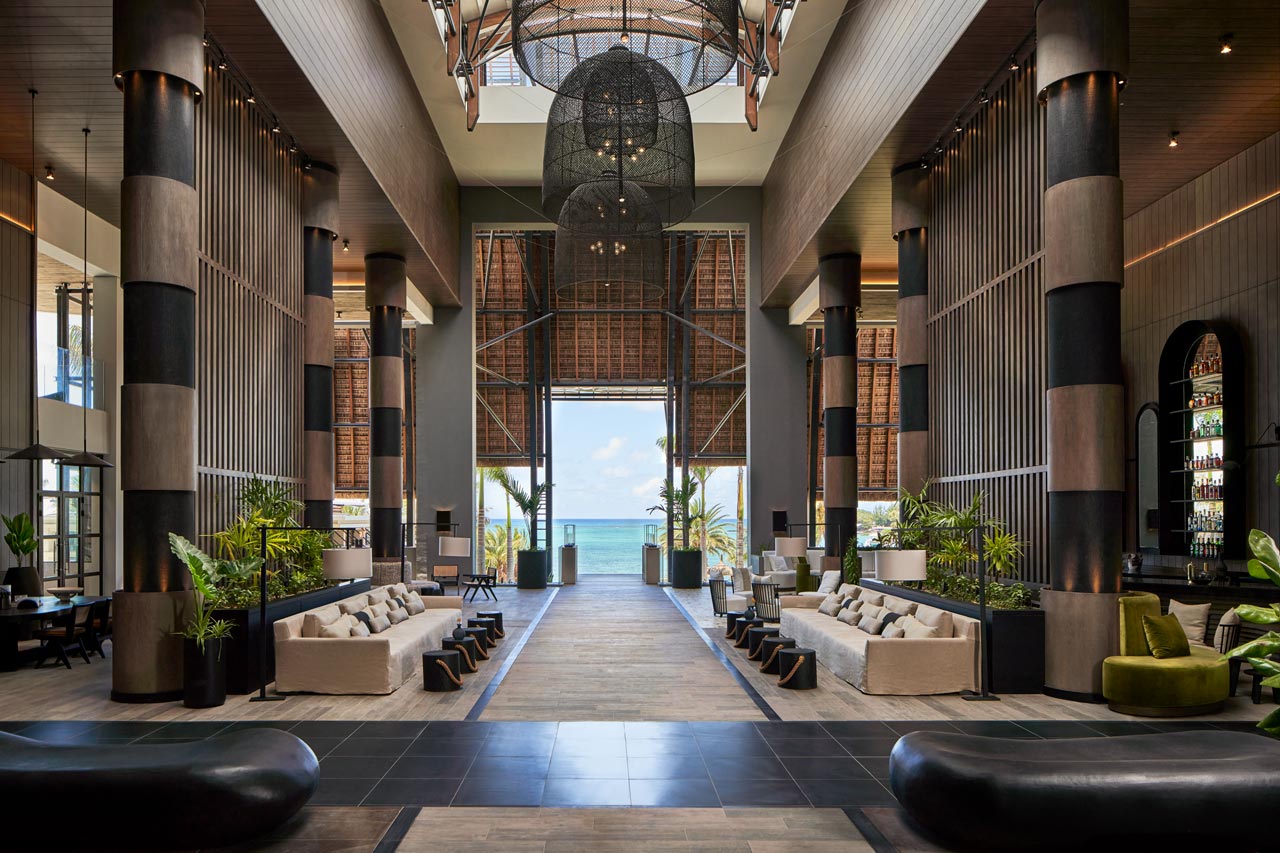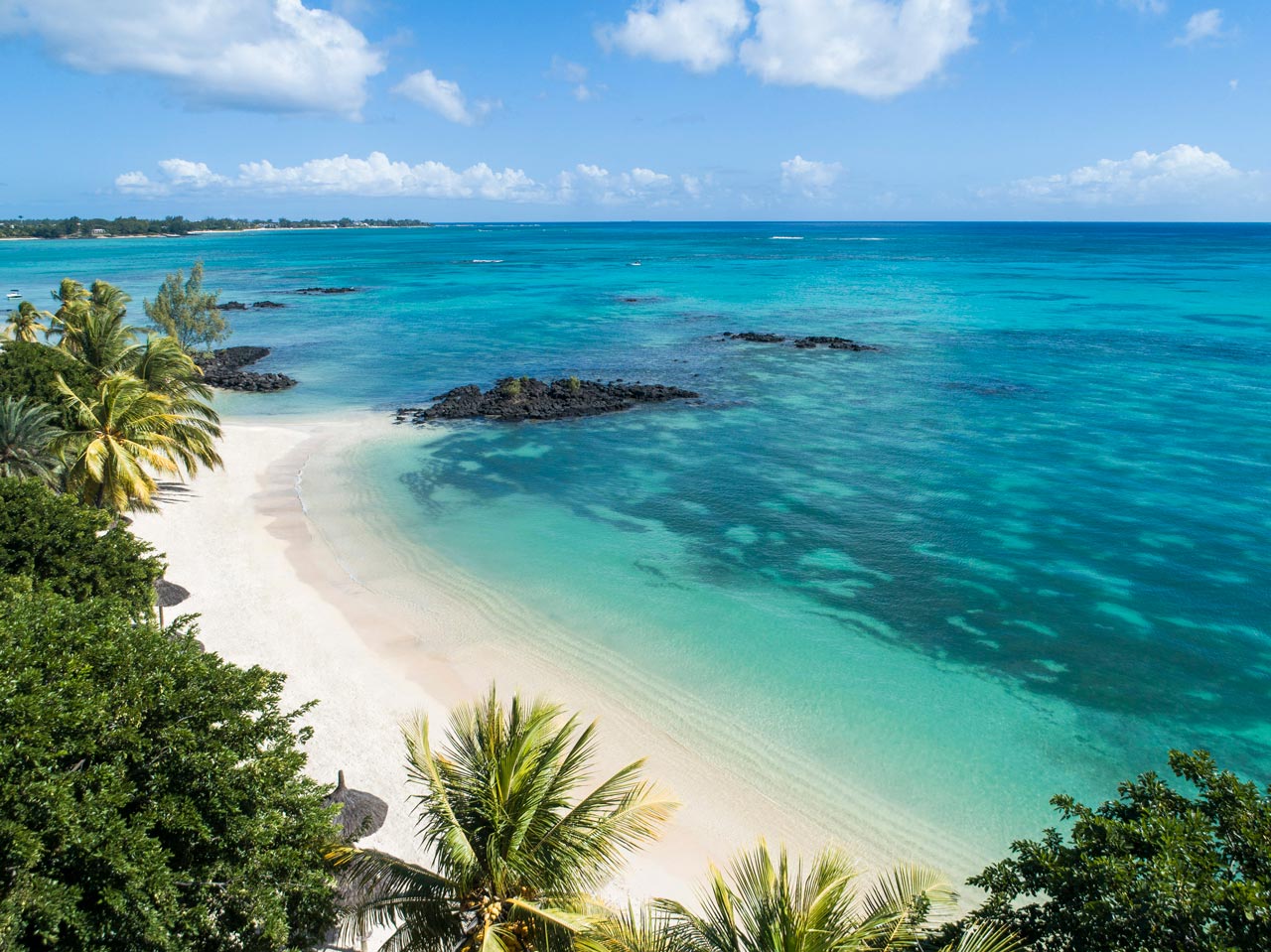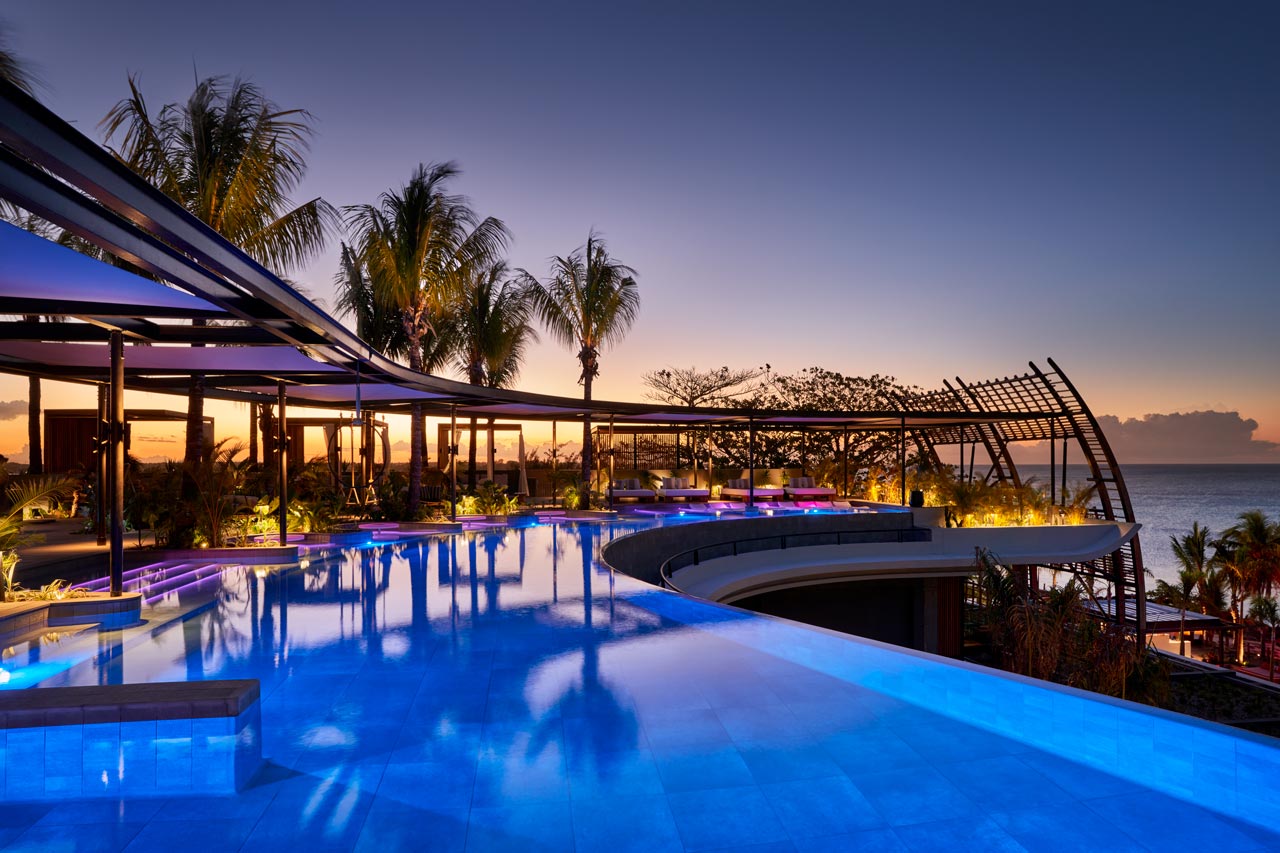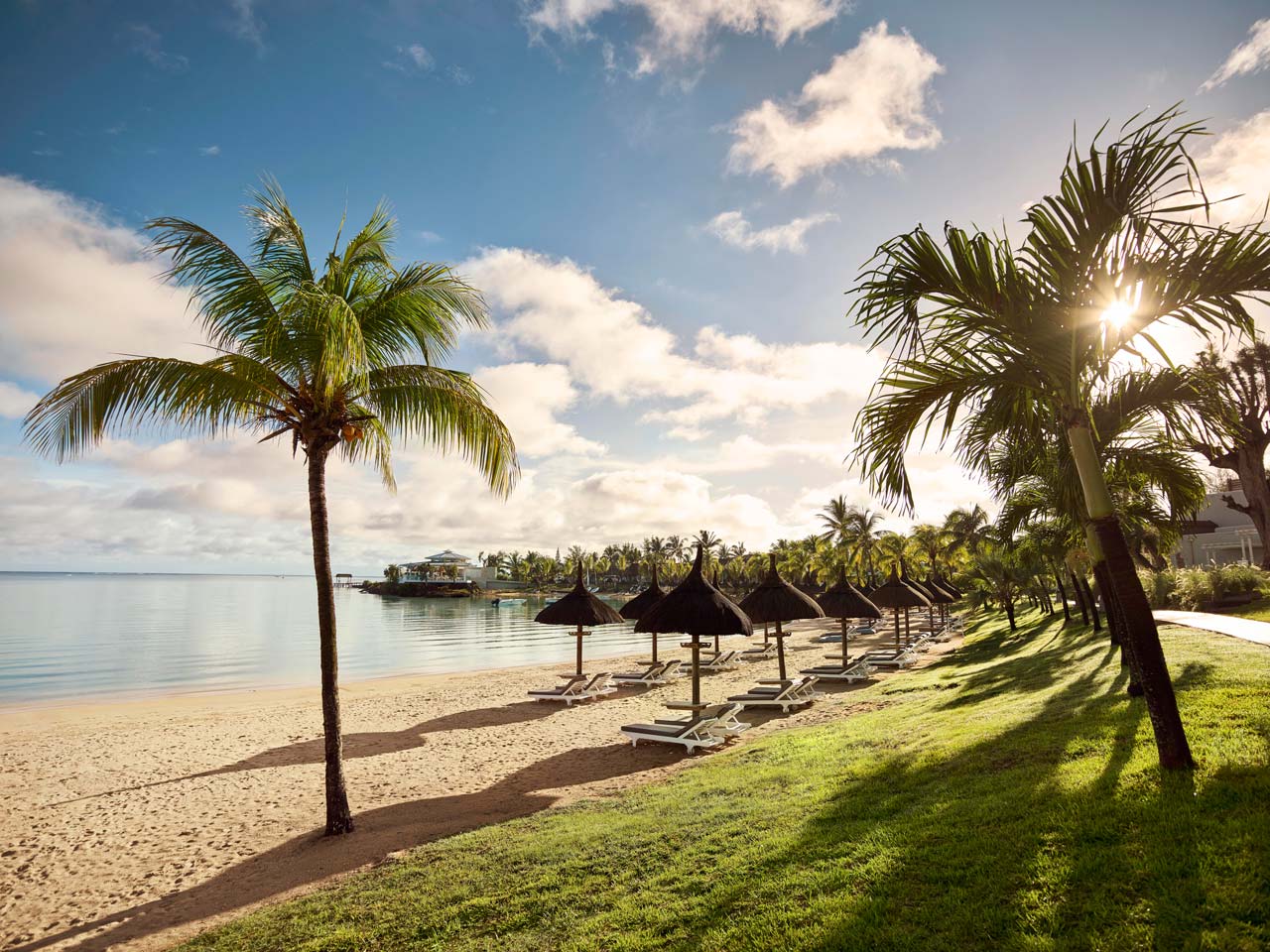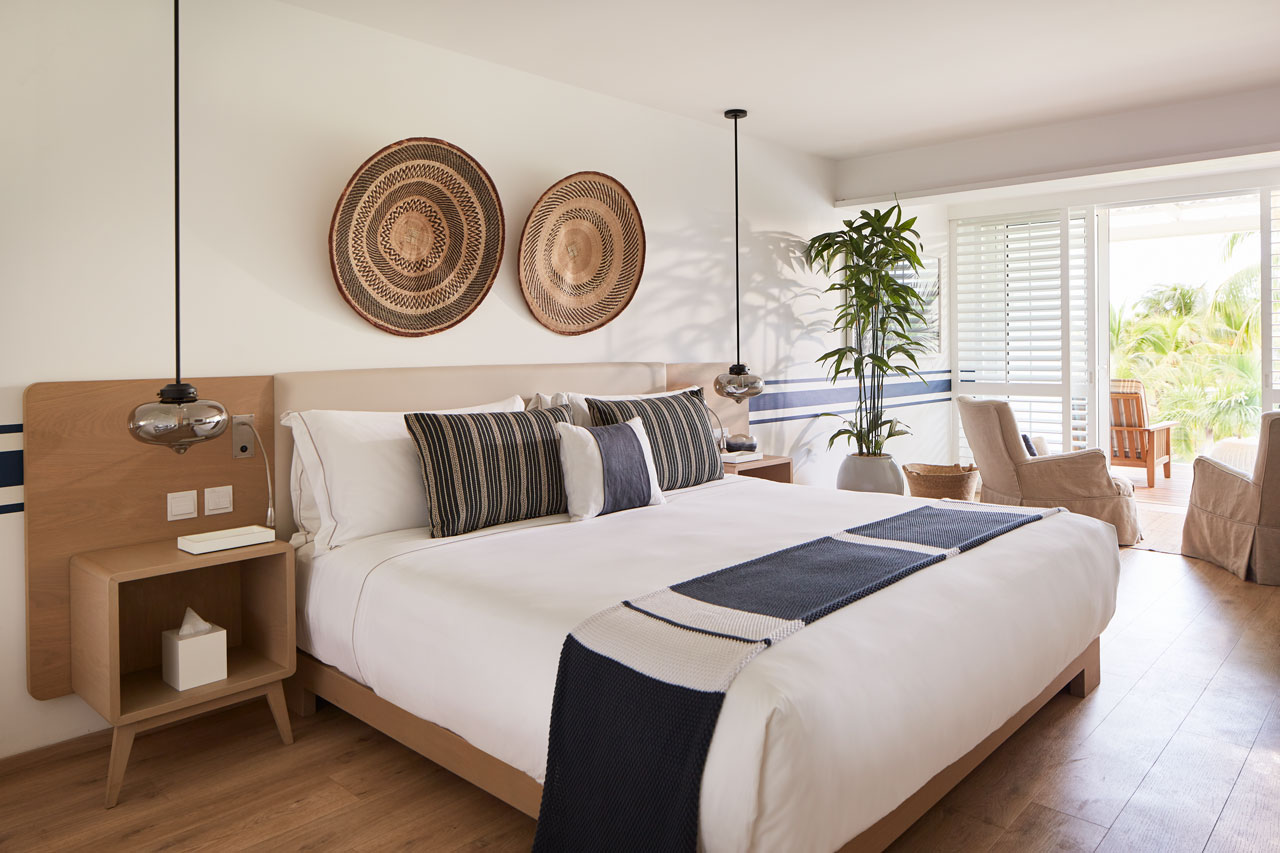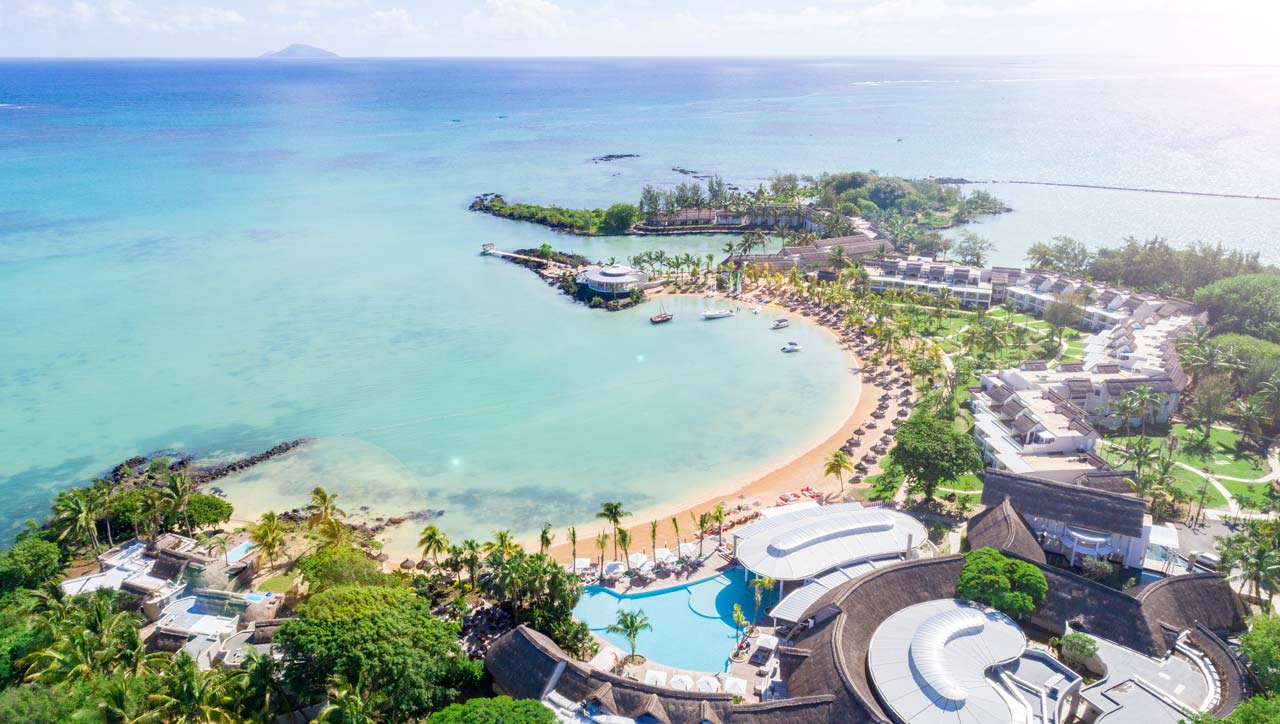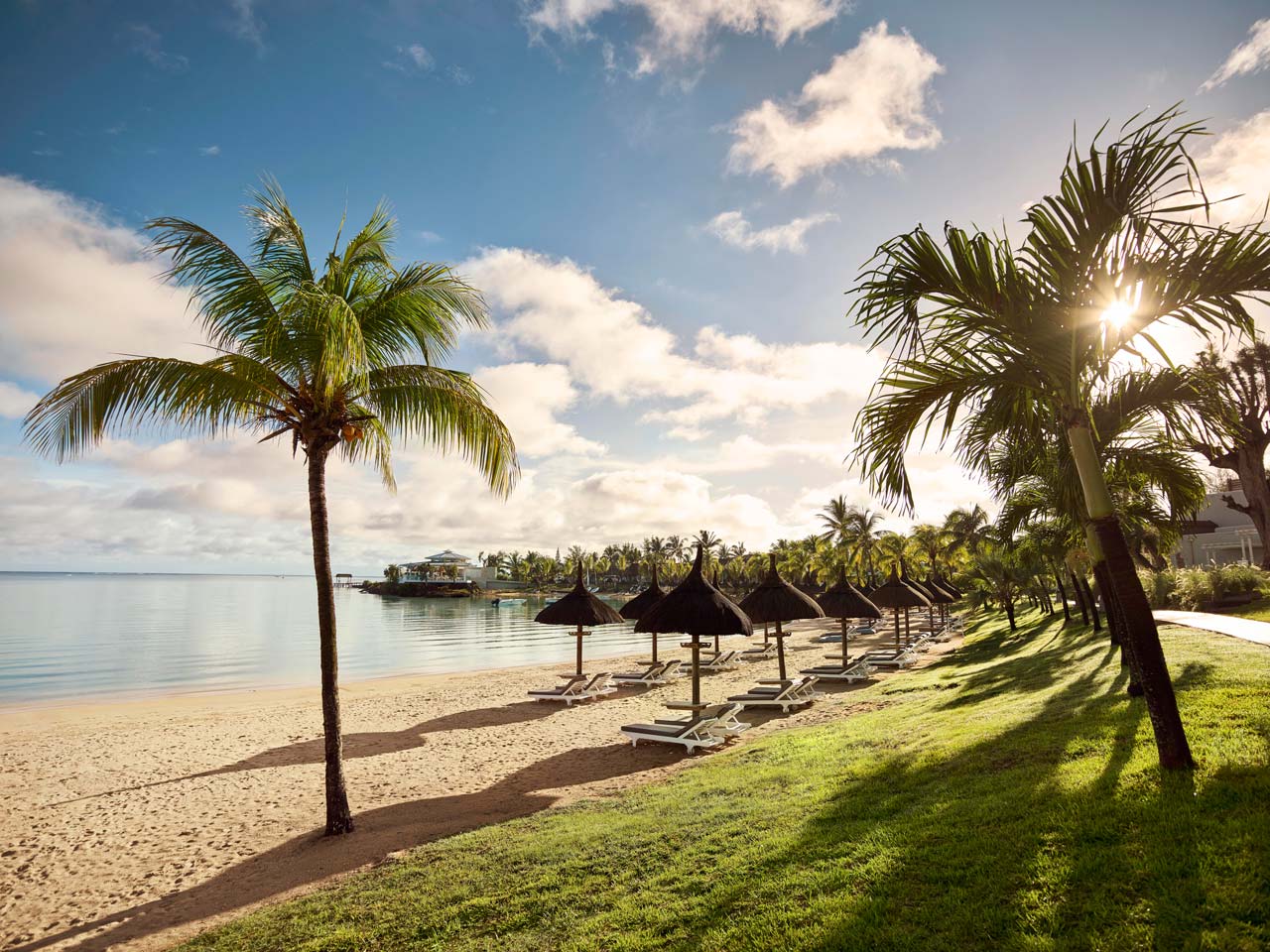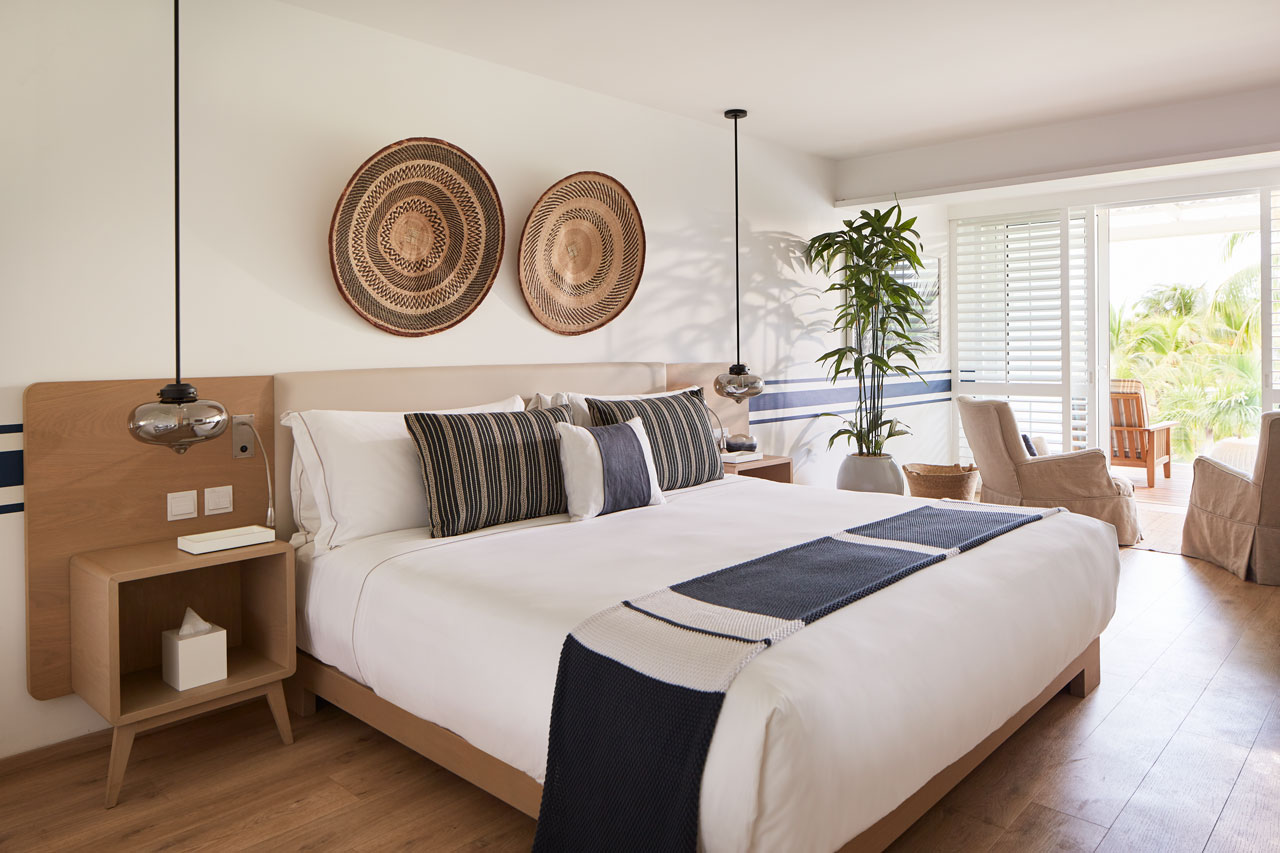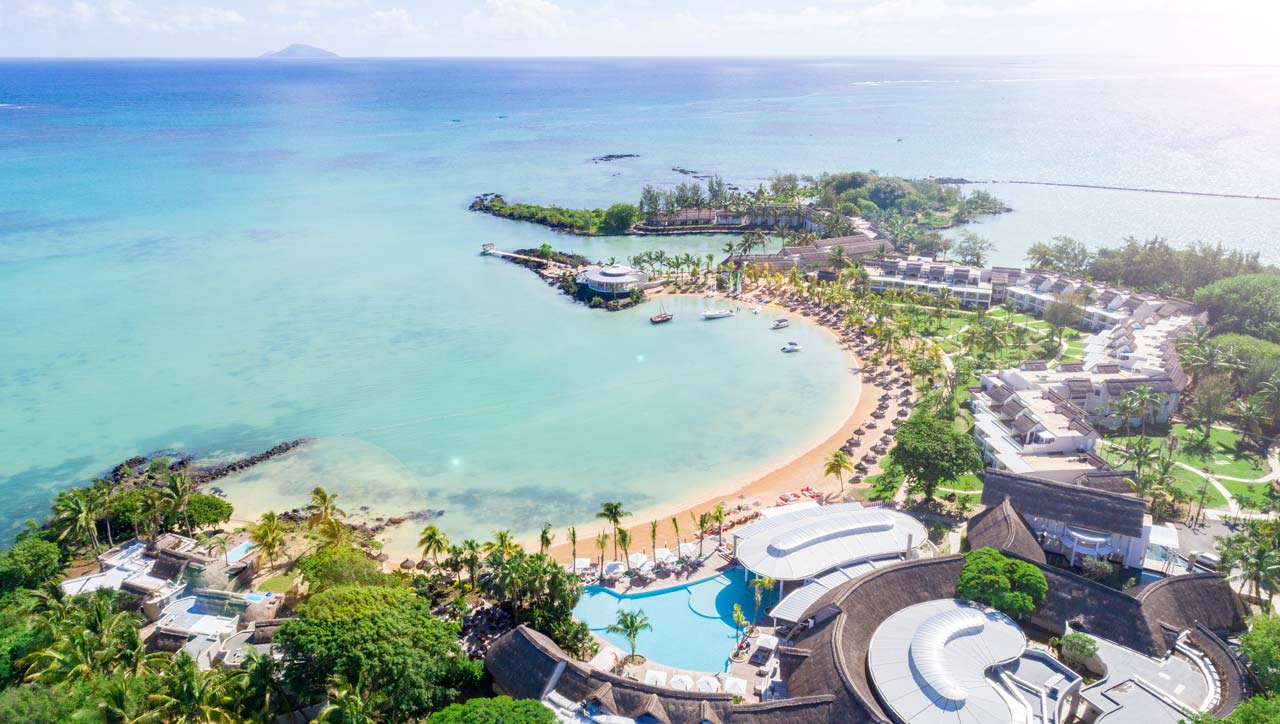 The totally reimagined retro-chic tropical retreat, tucked away on a peninsula bordering two
coves, celebrates life in the tropics the LUX* way. The eye-catching design of Kelly Hoppen
blends perfectly with the surrounding tropical greenery, and each room, suite and villa is
made to feel like a home—that is, if home is having an outdoor bathtub overlooking the
Indian Ocean.
The resort is known for its focus on wellness and its culinary gems, which
include a fabulous Peruvian, an overwater Turkish restaurant and even a rum treehouse.
A vibrant, forward-thinking luxury hotel in Mauritius that truly captures the best of island living LUX* Belle Mare, a beautiful, forward-thinking resort nestled on the wild east coast of
Mauritius, encapsulates island living at its best: a glimmering lagoon and sugar-white sand
beach, unrivalled service and charm, a huge swimming pool, exquisitely designed villas,
fabulous restaurants and the most creative pop-up dining experiences, and even in-house
coffee and ice-cream brands and an organic farm. We mean it when we say there's
something for everyone.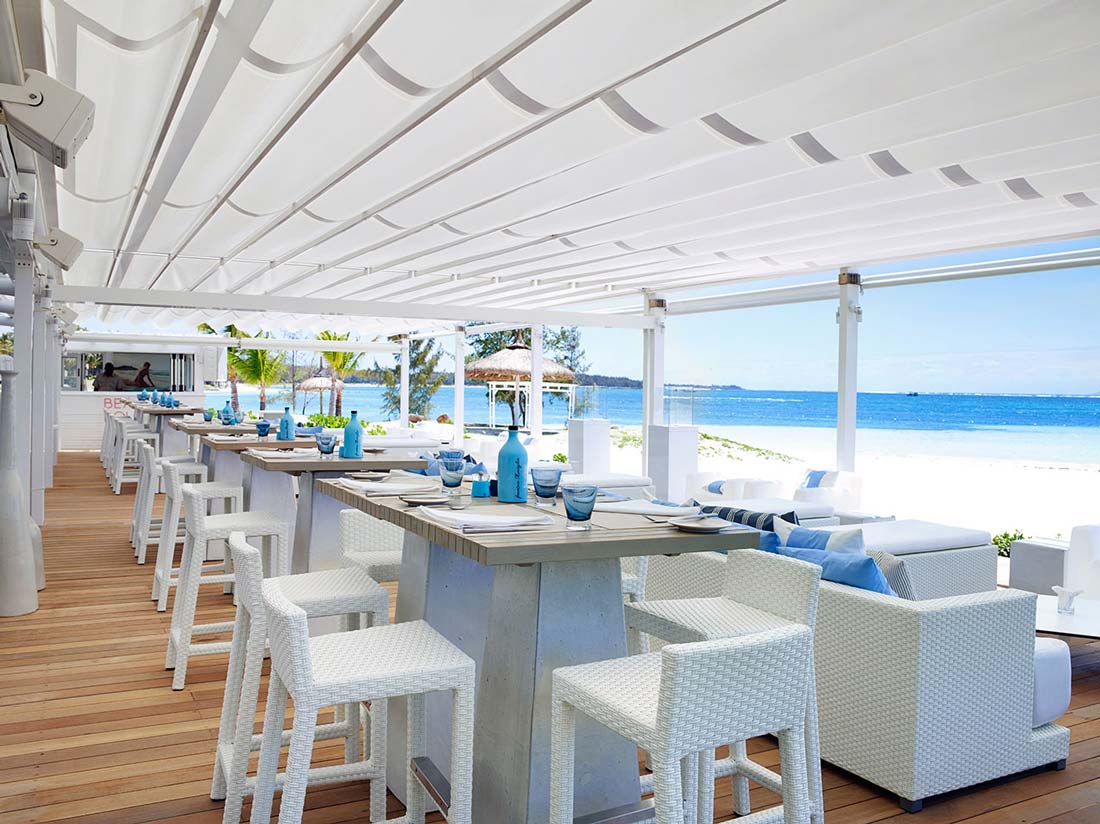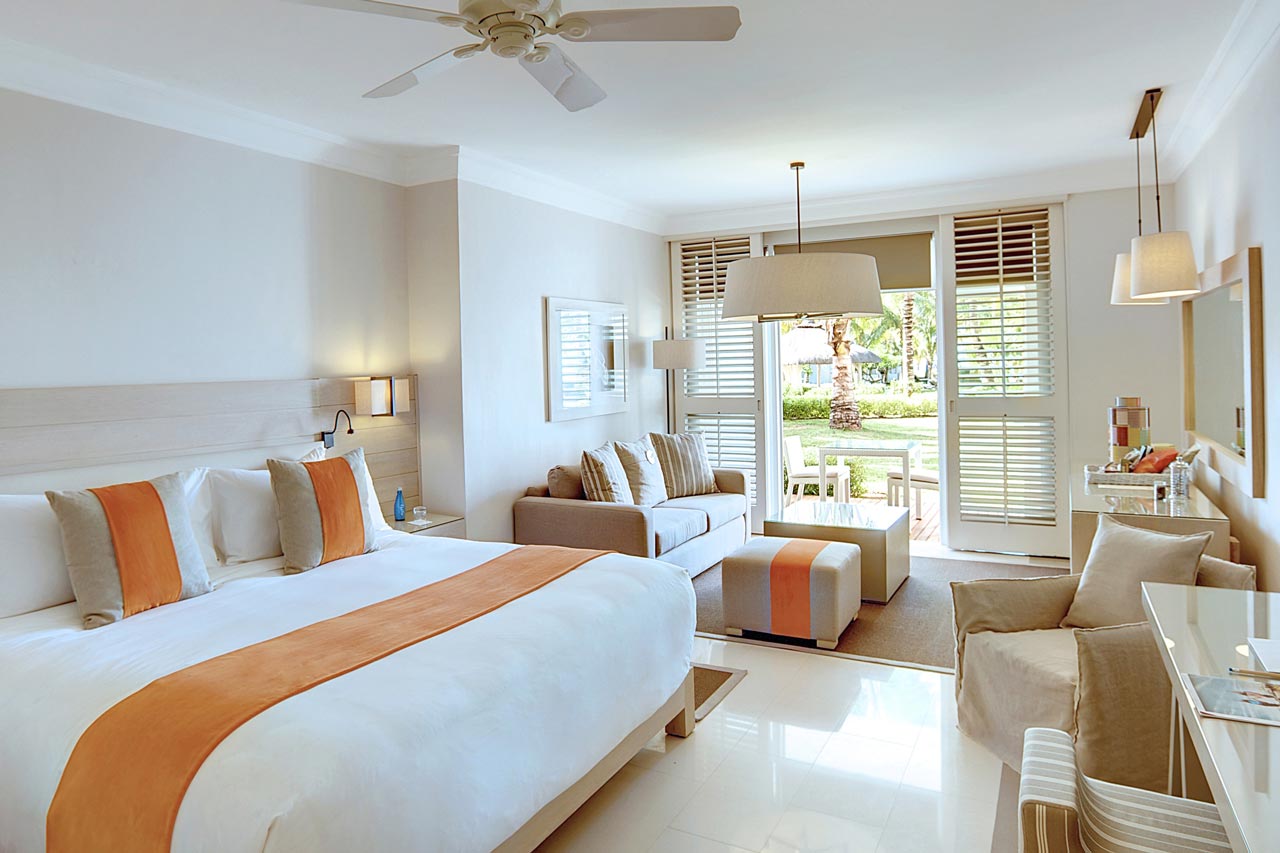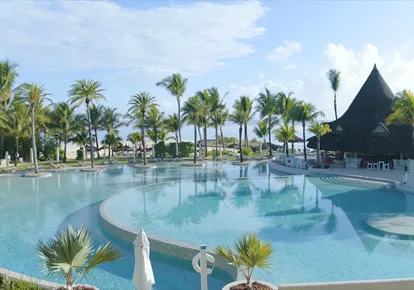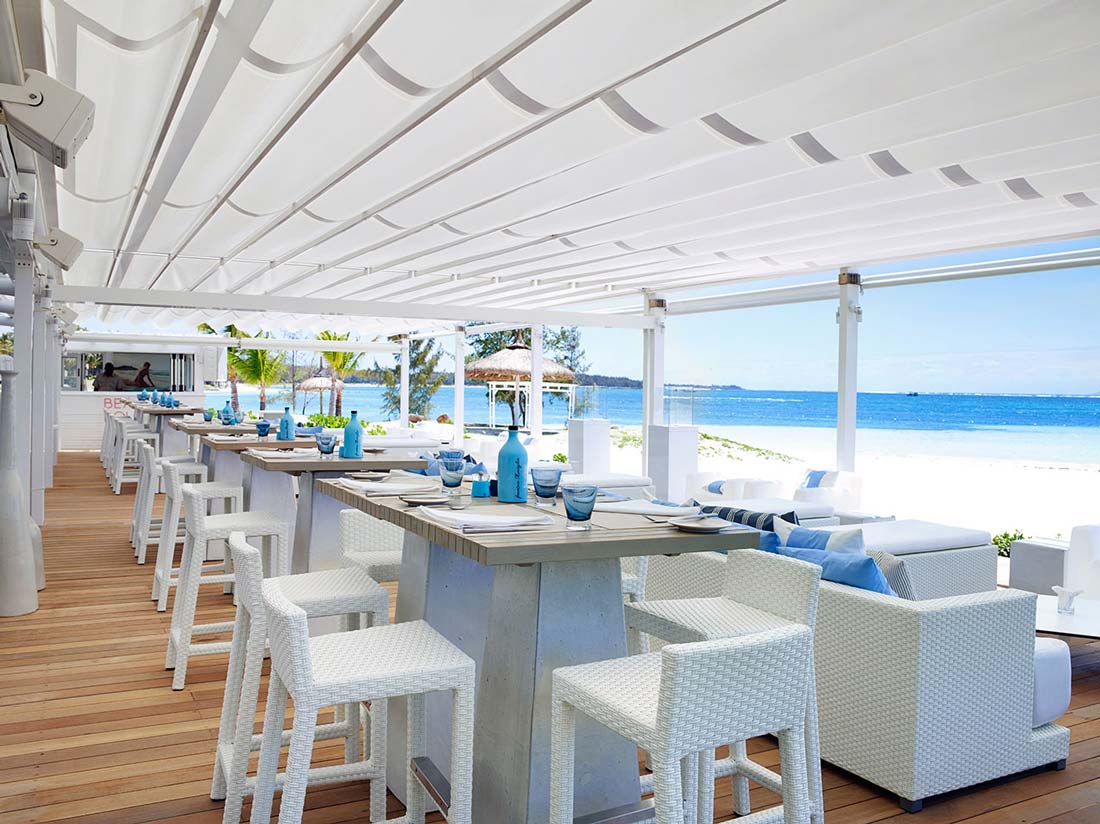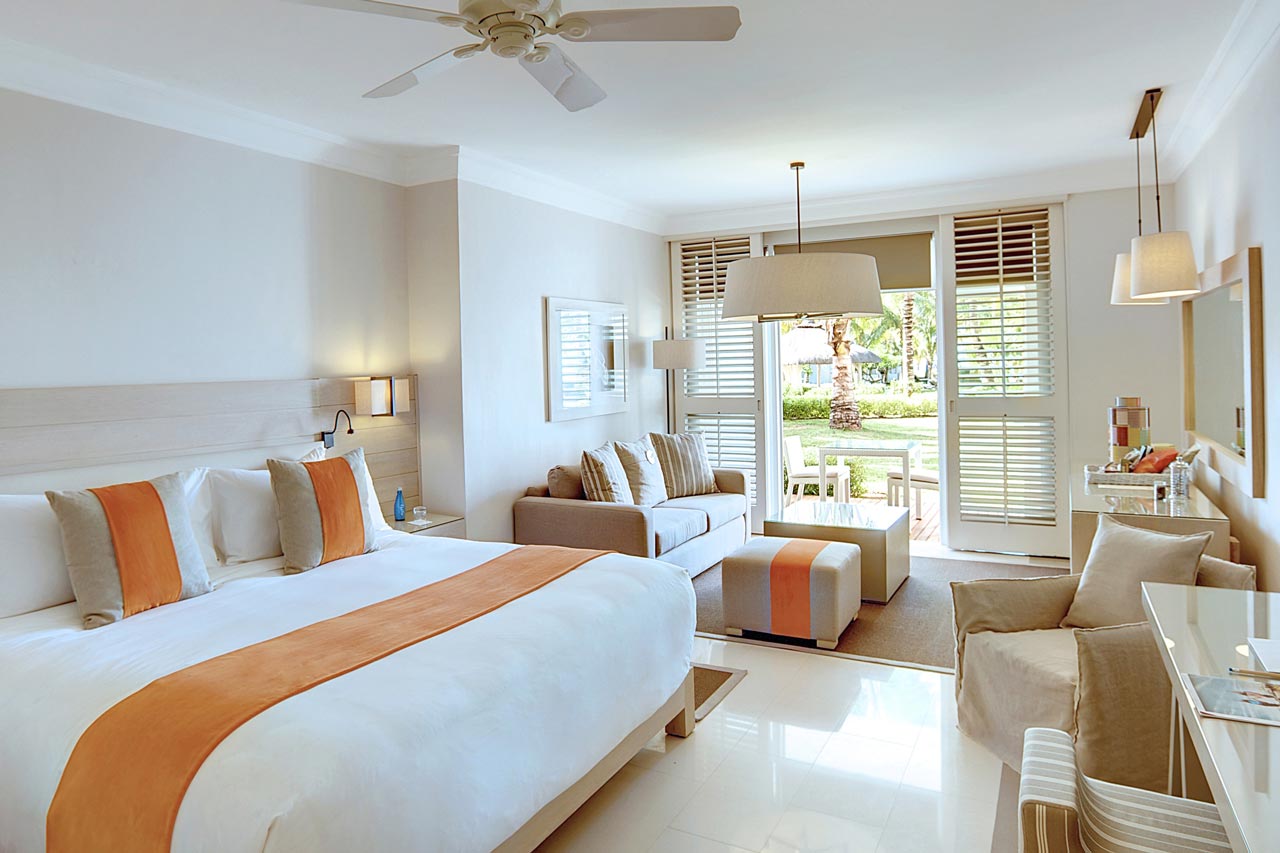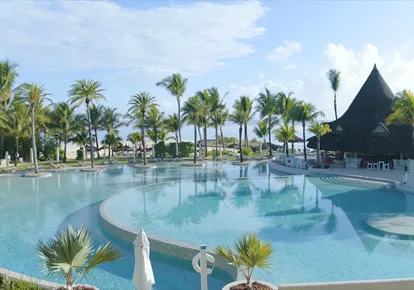 Paradis Beachcomber Golf Resort & Spa
THE ULTIMATE LEISURE RESORT IN MAURITIUS!
If you are looking for outstanding luxury family holidays in Mauritius, look no further than
Paradis Beachcomber Golf Resort & Spa. One of the finest luxury hotels in Mauritius,
Paradis Beachcomber enjoys a superb location on the island's south-western tip.
Situated on Le Morne peninsula, the resort is set against the backdrop of the iconic Le
Morne mountain and edges onto one of the most scenic shorelines on the island.The
greatest leisure resort in Mauritius, Paradis Beachcomber offers superb accommodation in
rooms, suites or villas fringed by a pure white sand beach and the island's largest lagoon.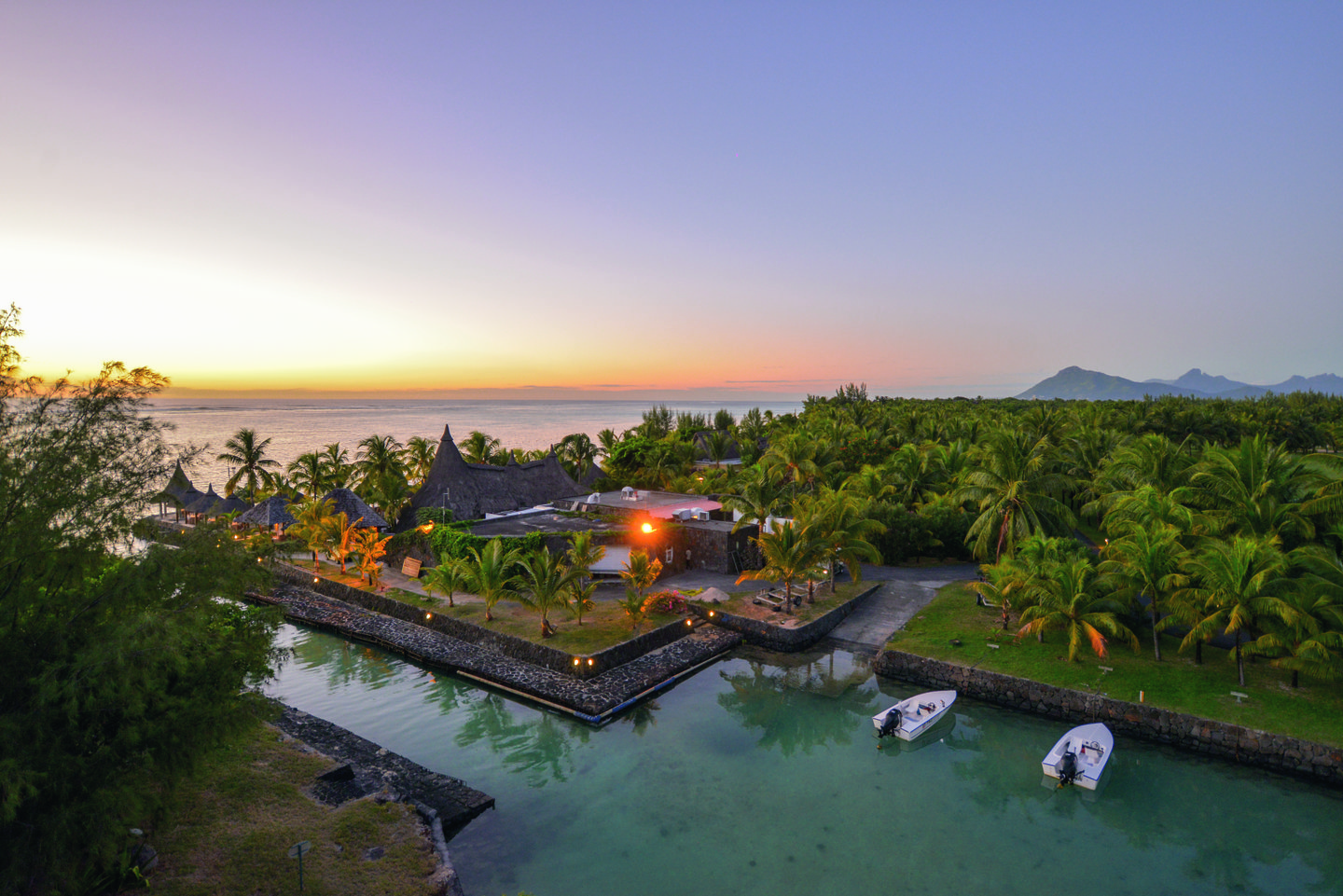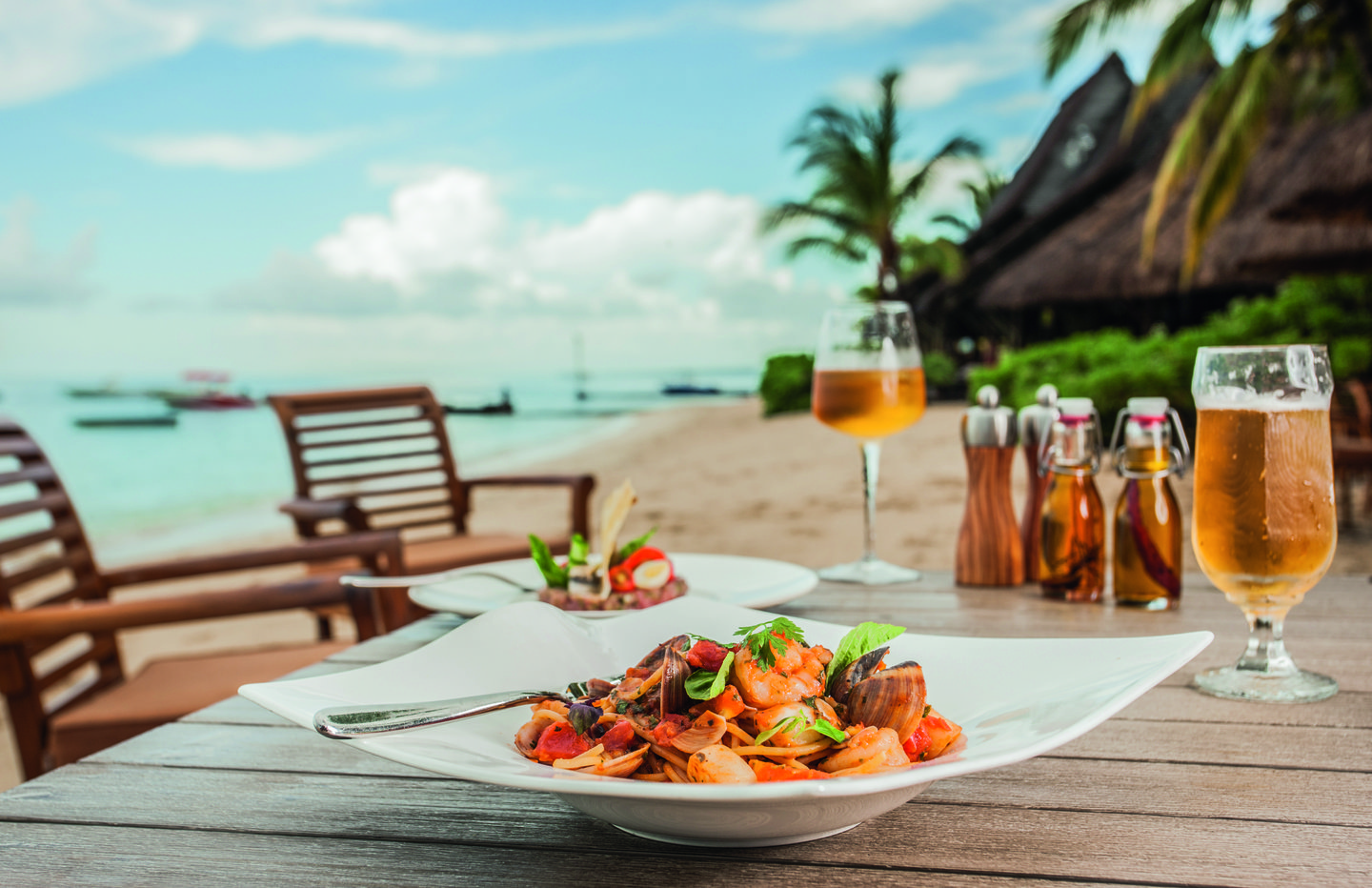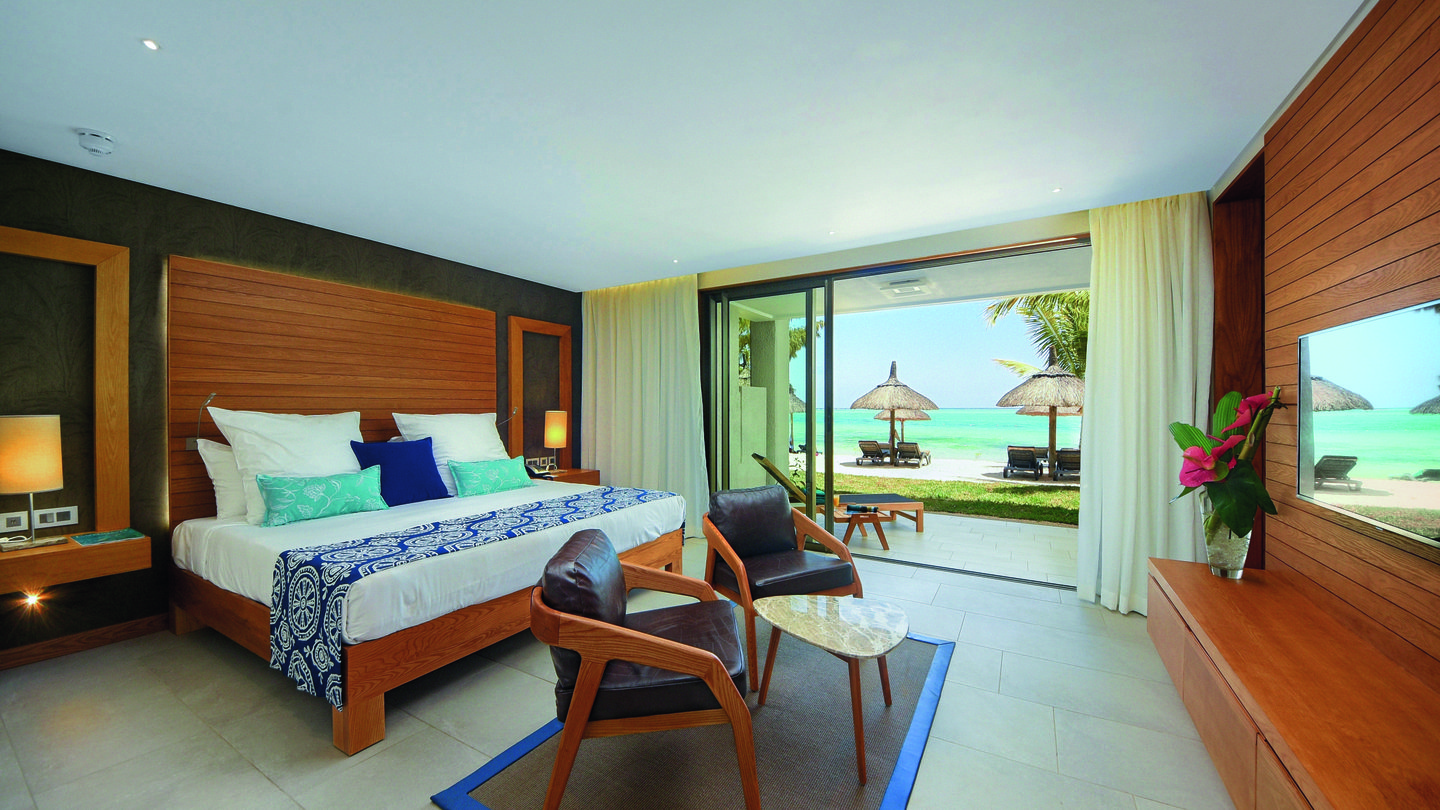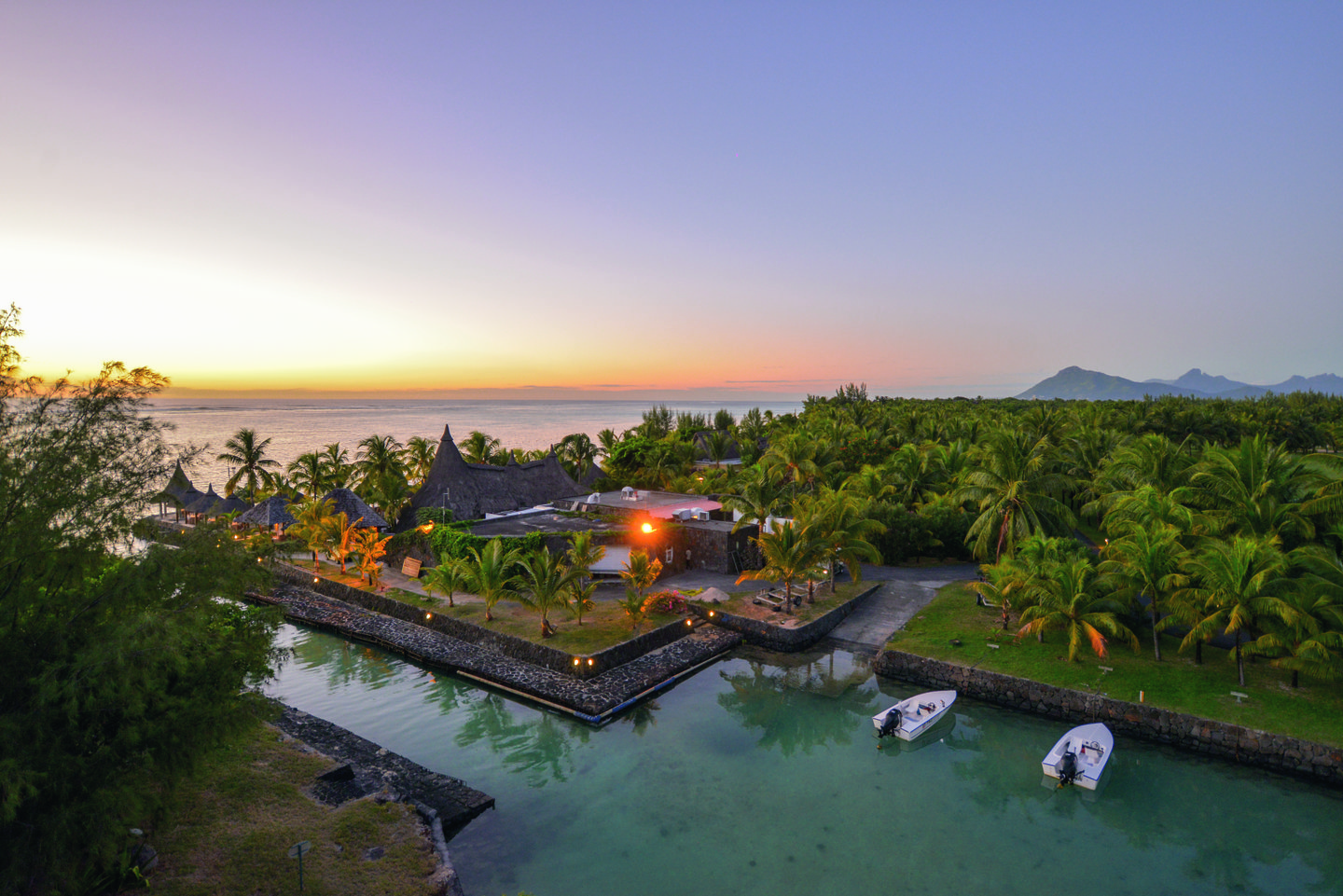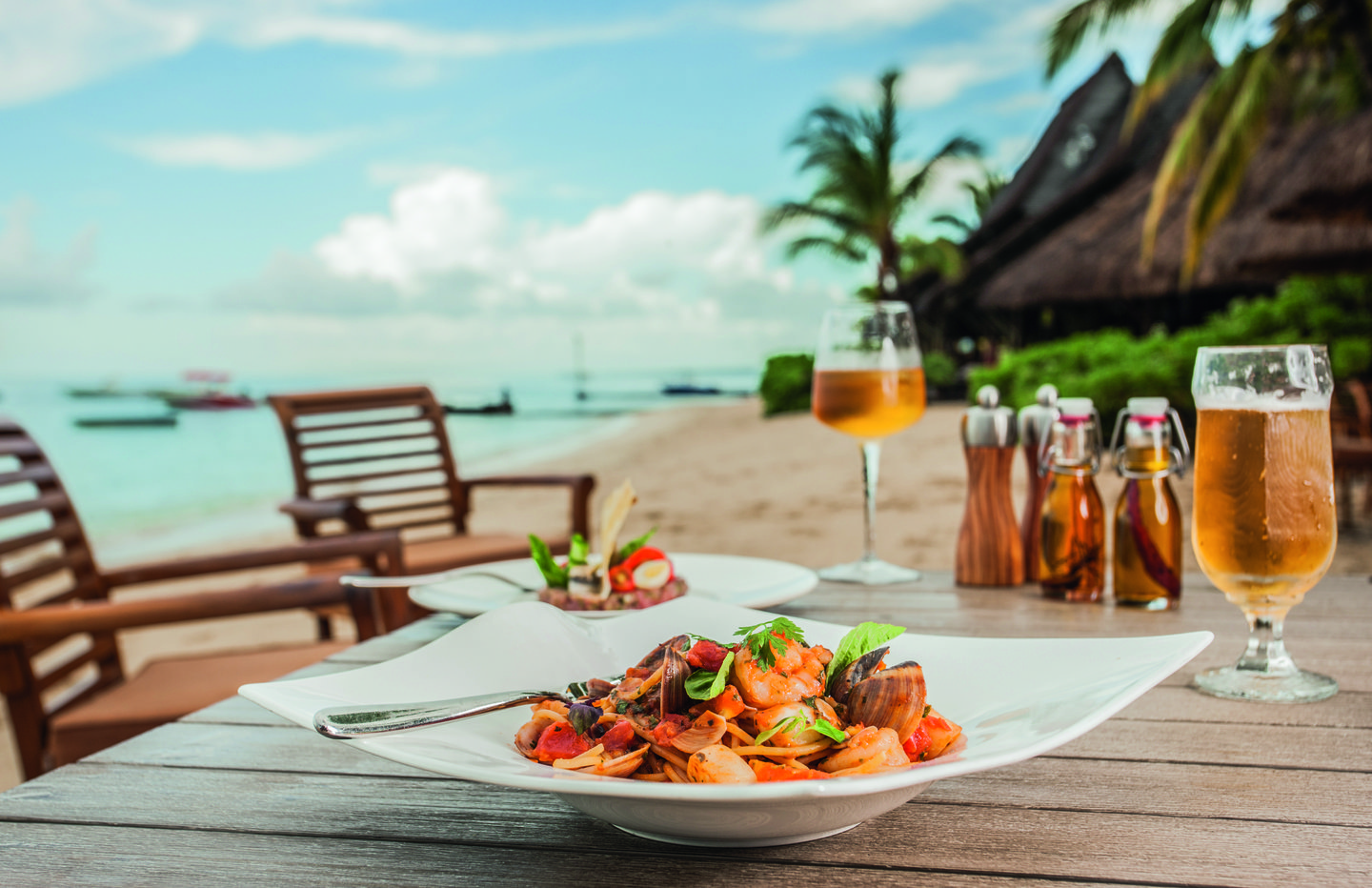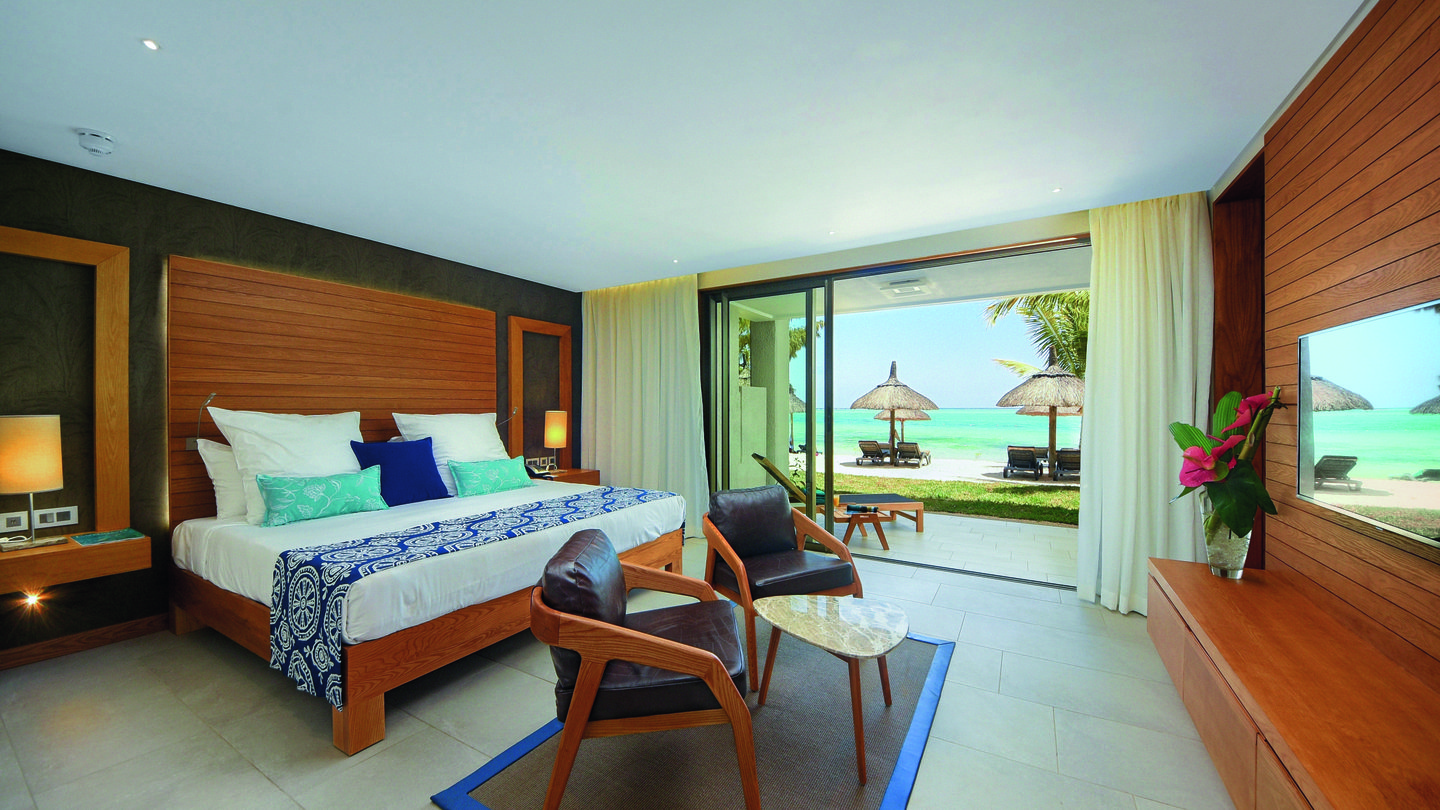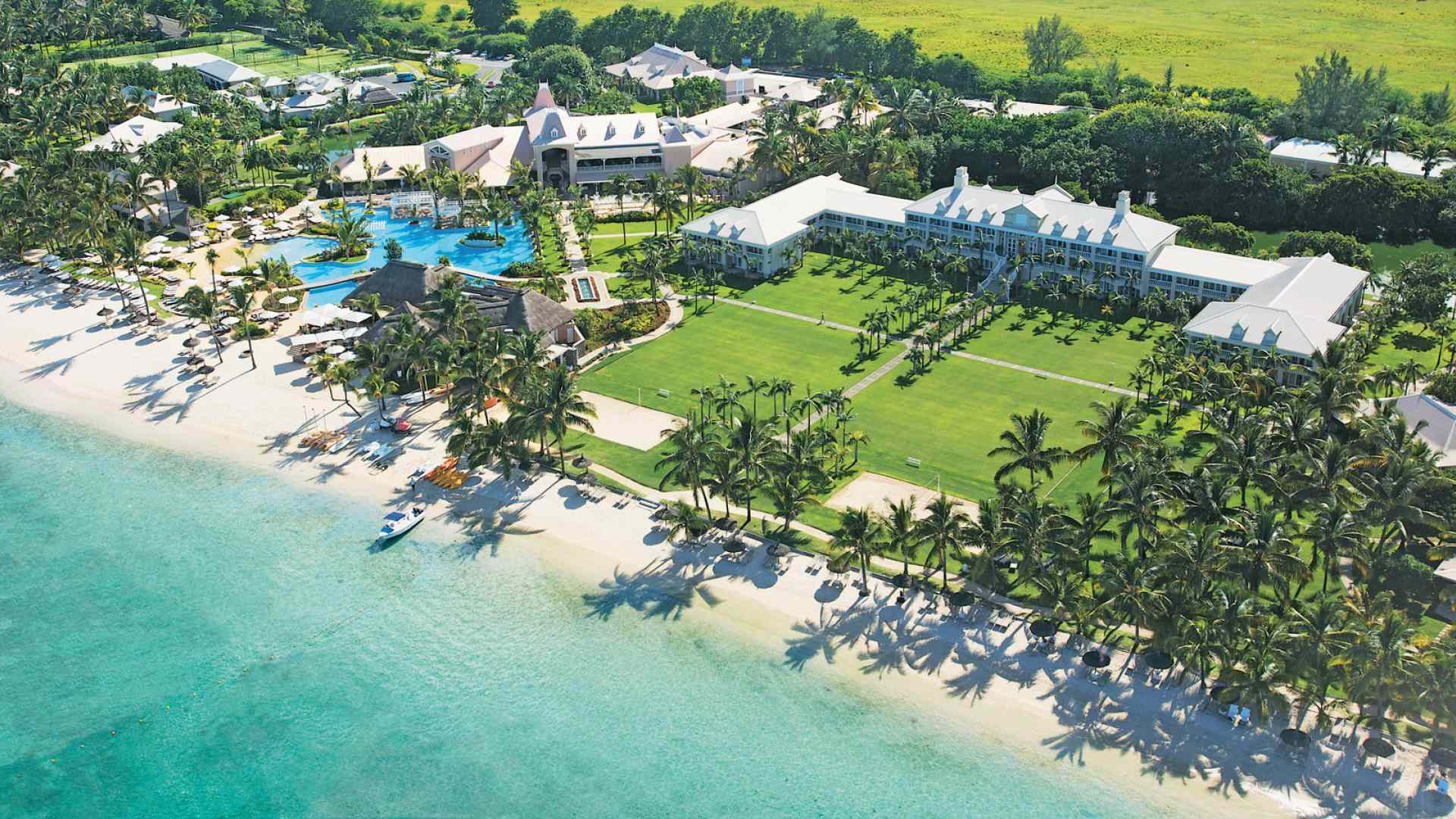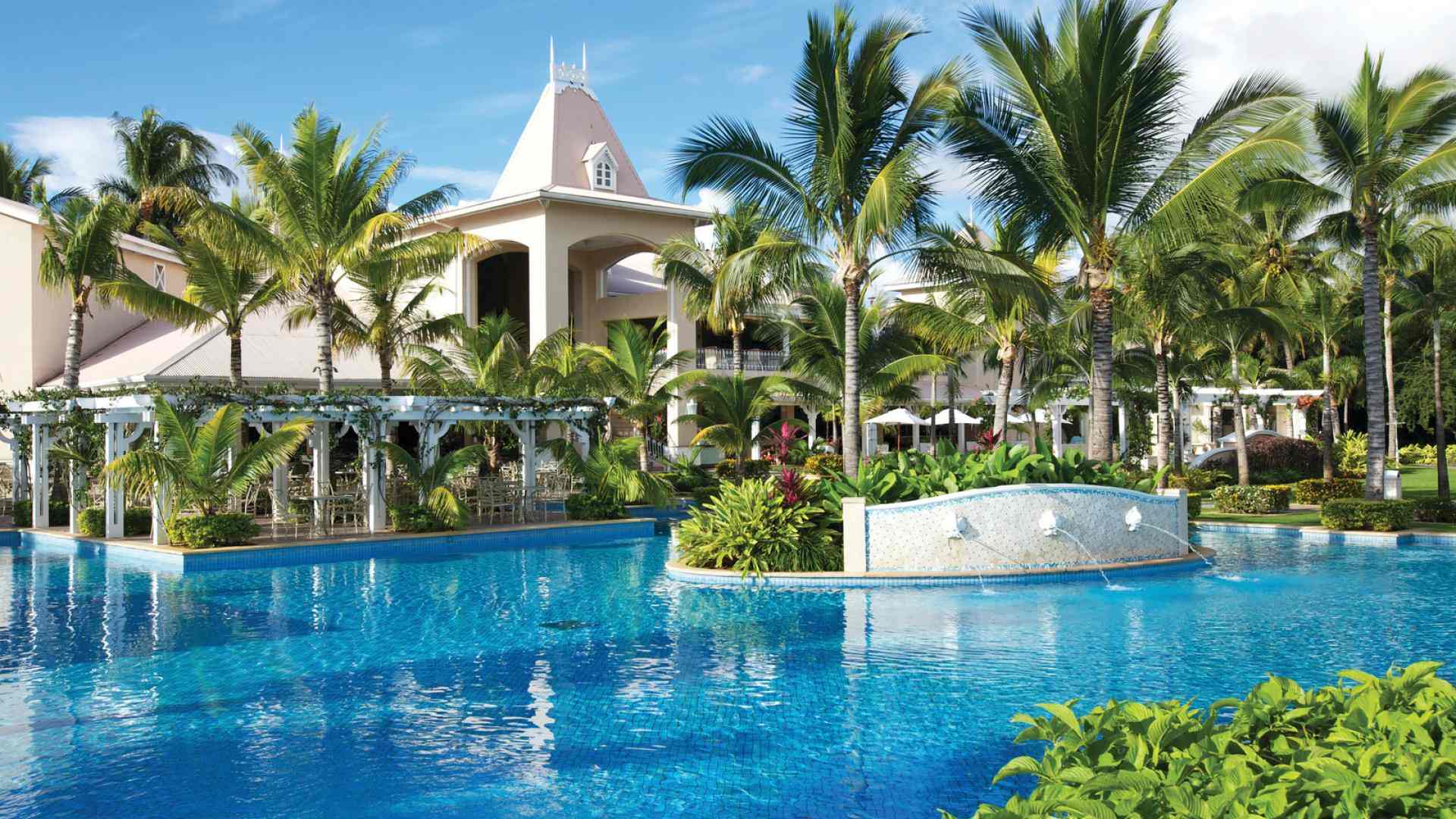 Rooms_Deluxe-Ocean-First-Floor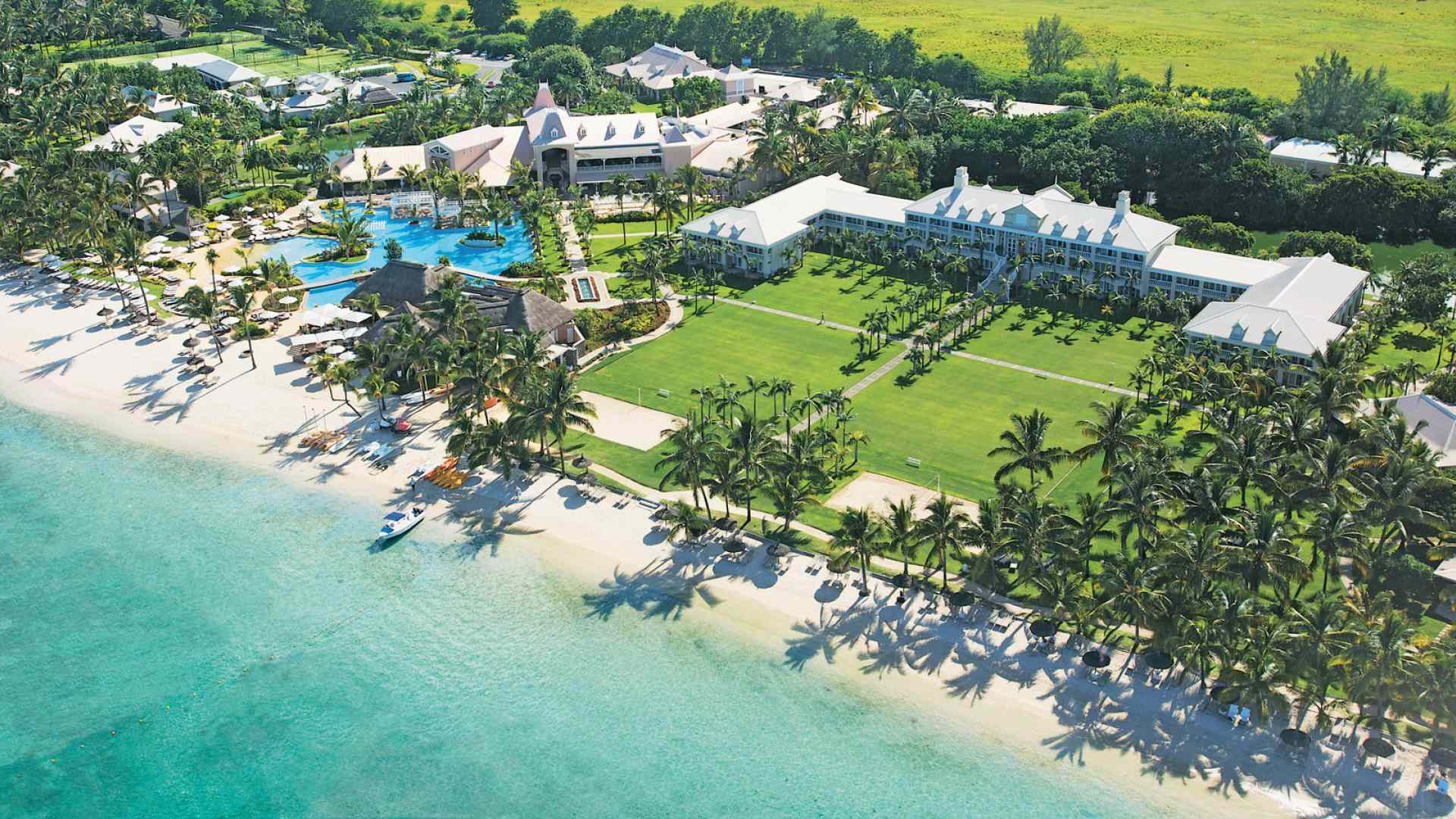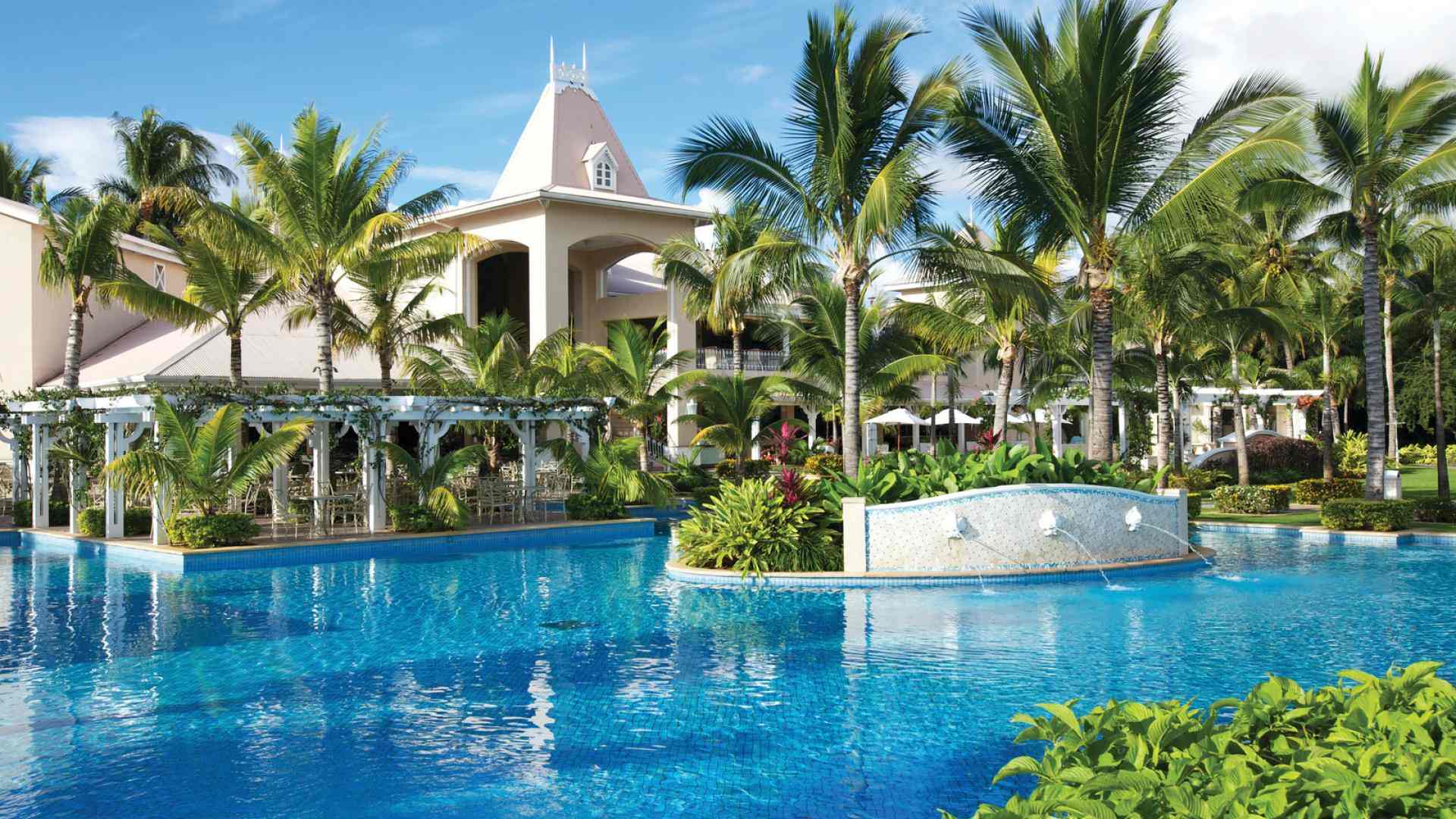 Imposing and impressive, the elegant five-star Sugar Beach unfurls along the sun-drenched,
sheltered bay of Flic-en-Flac, bordered by crystalline waters, manicured gardens and one of
the most picturesque beaches on the island. This plantation-style resort masterfully balances
old-world opulence with modern comforts and offers panoramic views of the sunset over the
ocean.
A testament to the aesthetics of colonial estates in a bygone era, Sugar Beach
Mauritius today provides a luxurious sanctuary for families and couples seeking the ultimate
holiday in paradise.
Trou aux Biches Beachcomber Golf Resort & Spa
THE MOST ROMANTIC HOTEL IN MAURITIUS
A strip of white sandy beach, a turquoise lagoon with crystal-clear waters, a 35-hectare
tropical garden...These are some of the timeless charms of Trou aux Biches Beachcomber
Golf Resort & Spa, a luxury hotel in Mauritius. Its situation on the north west coast of
Mauritius ensures one of the best climates and provides the perfect setting for dramatic
sunsets.
With its romantic atmosphere, Trou aux Biches Beachcomber provides the idyllic
setting you have been dreaming of for your perfect wedding and honeymoon in Mauritius.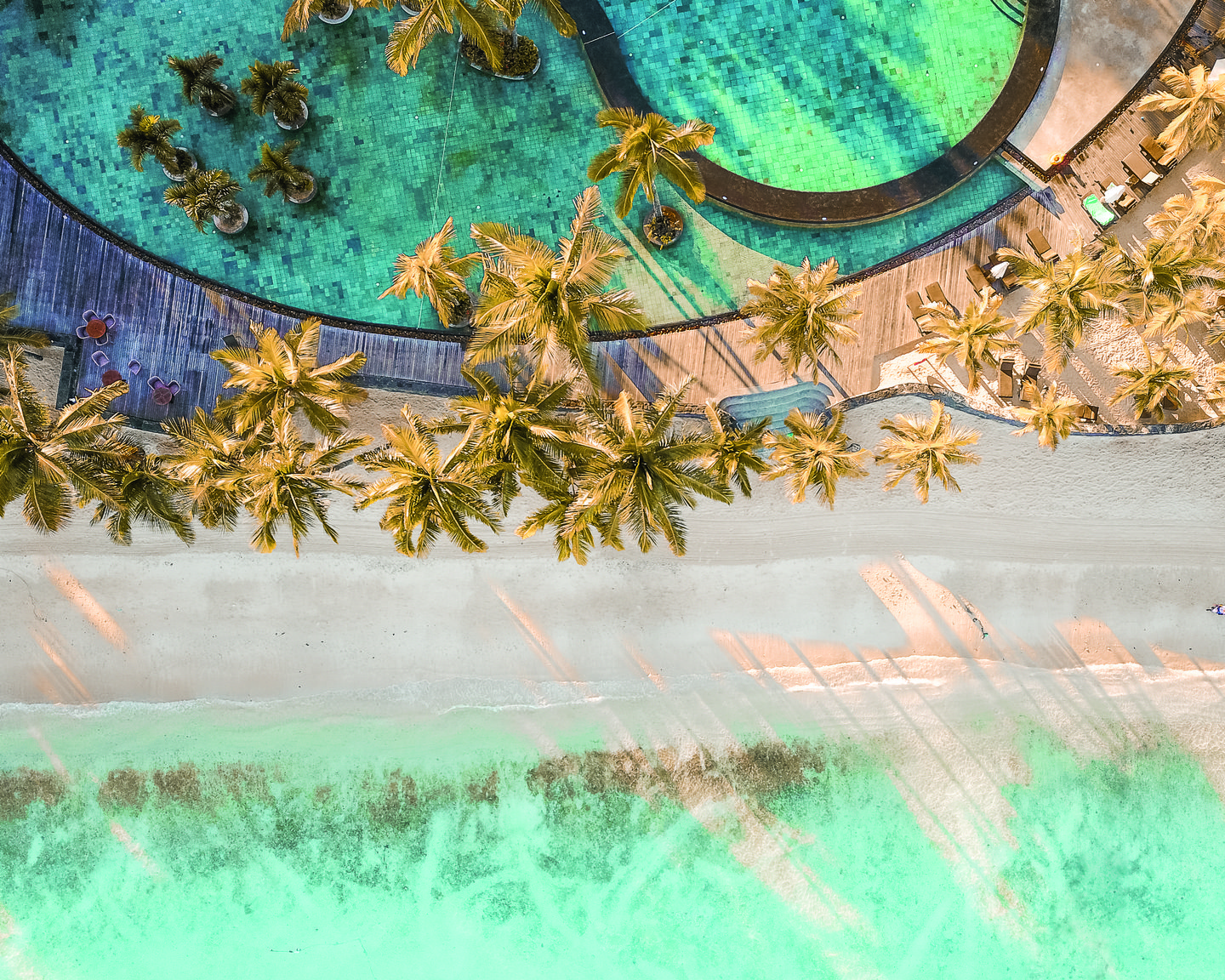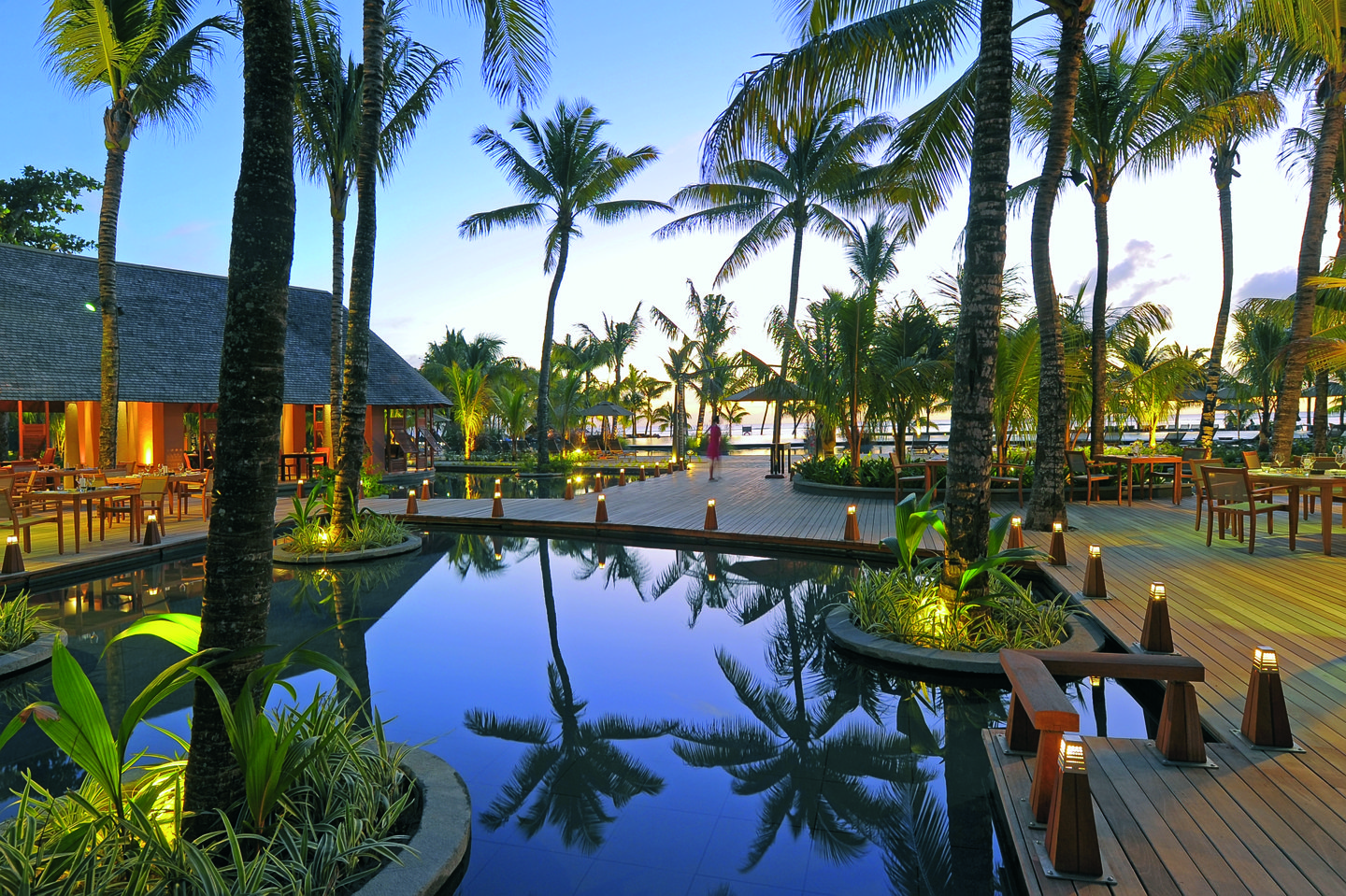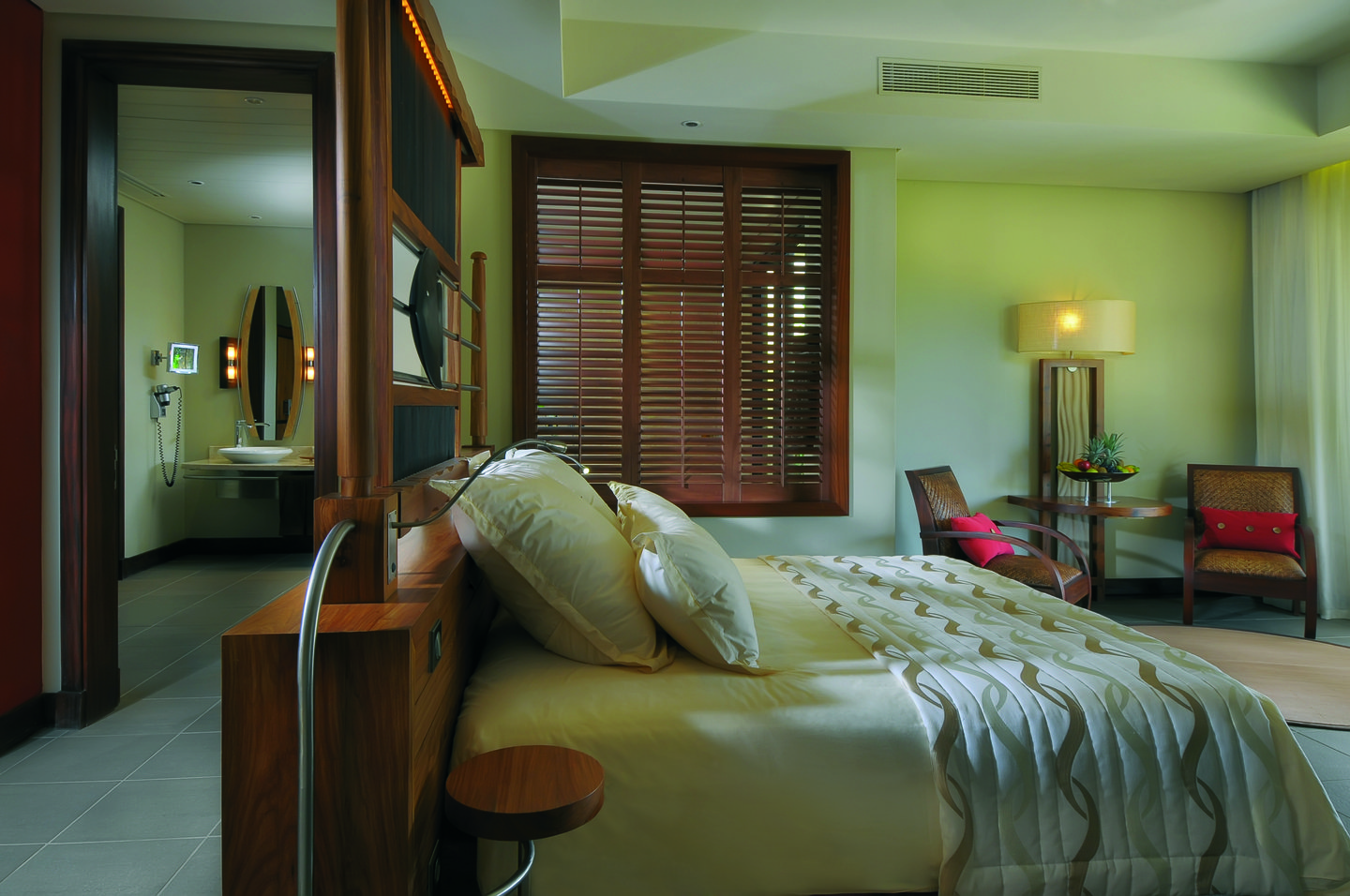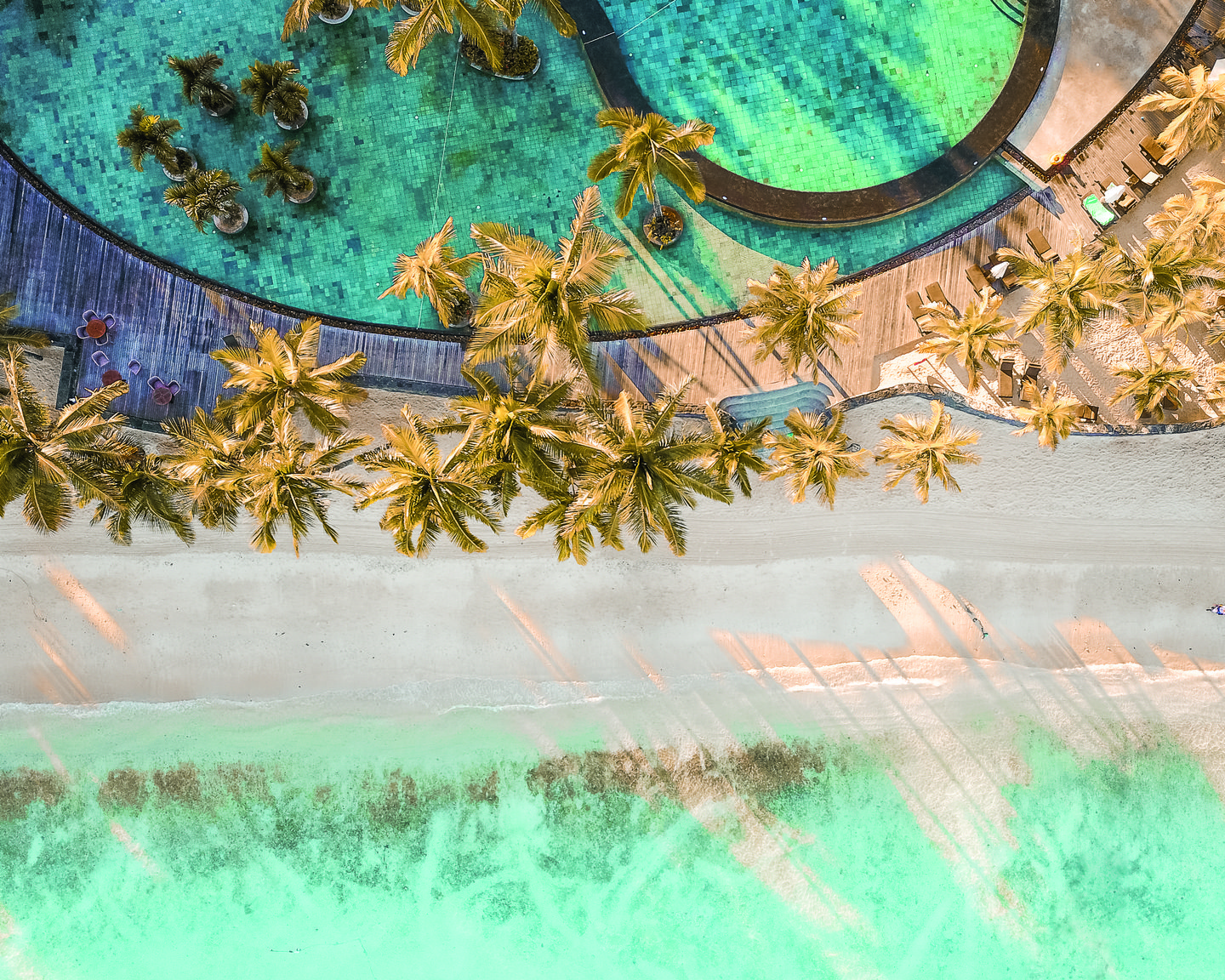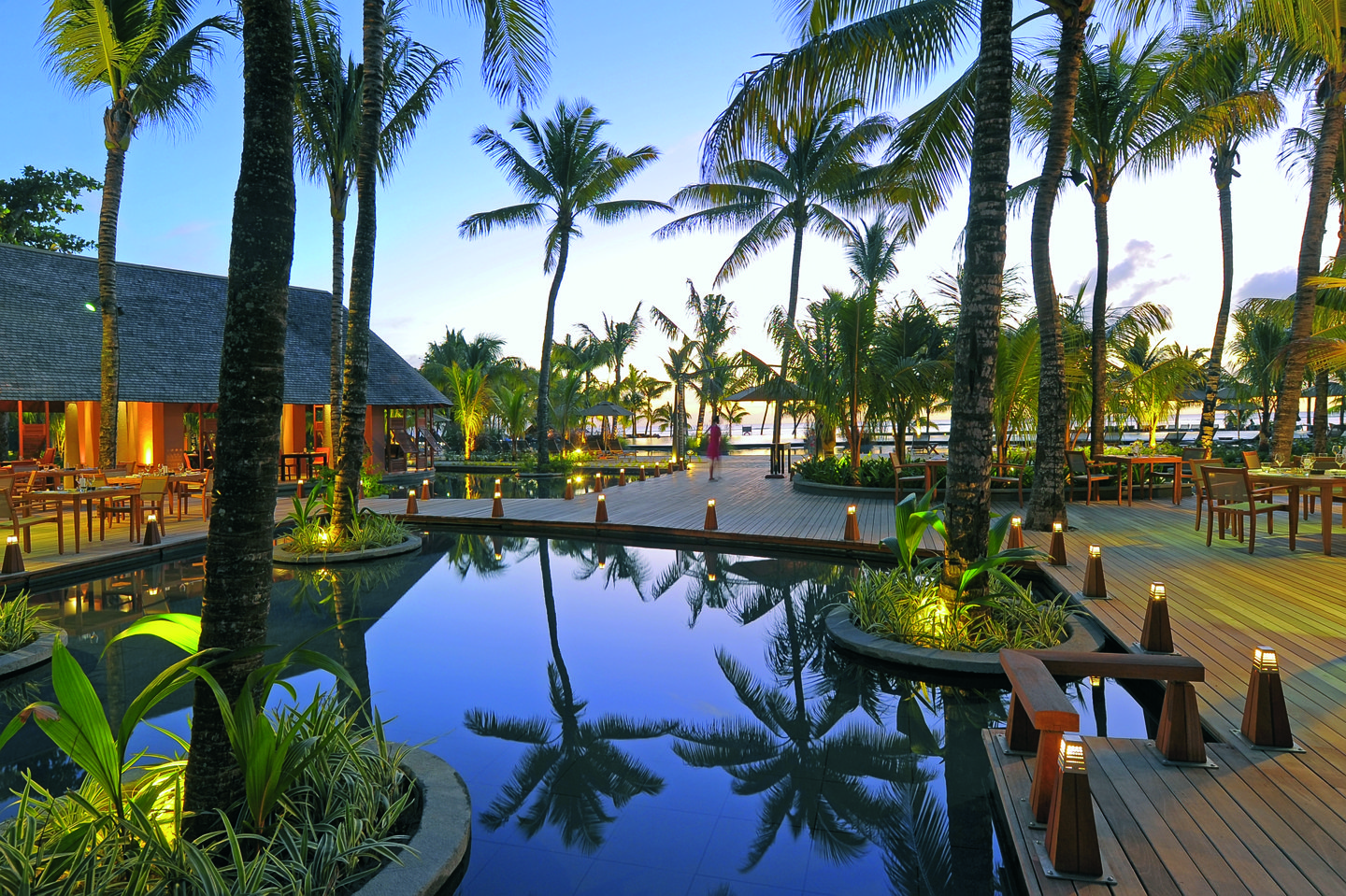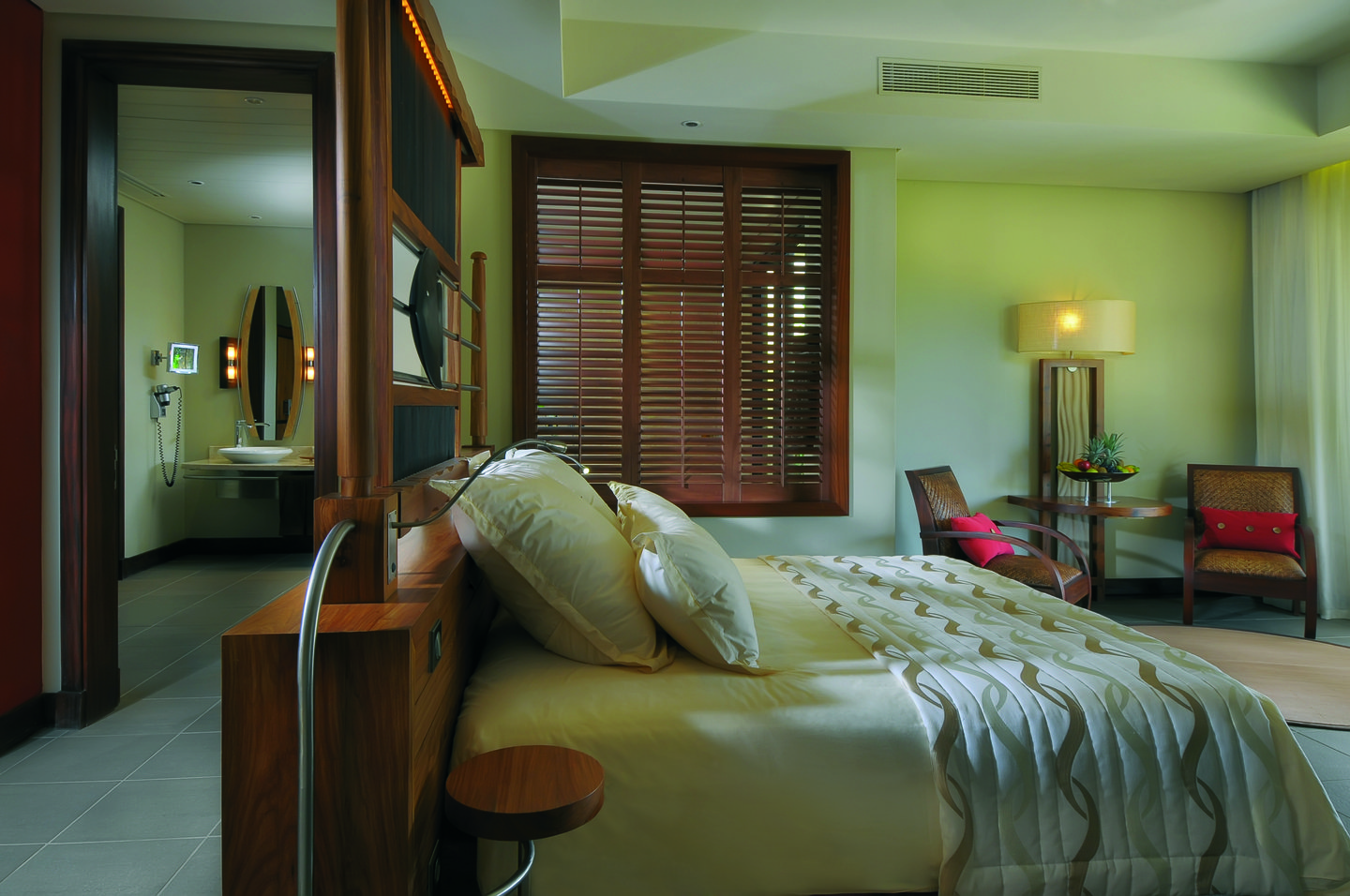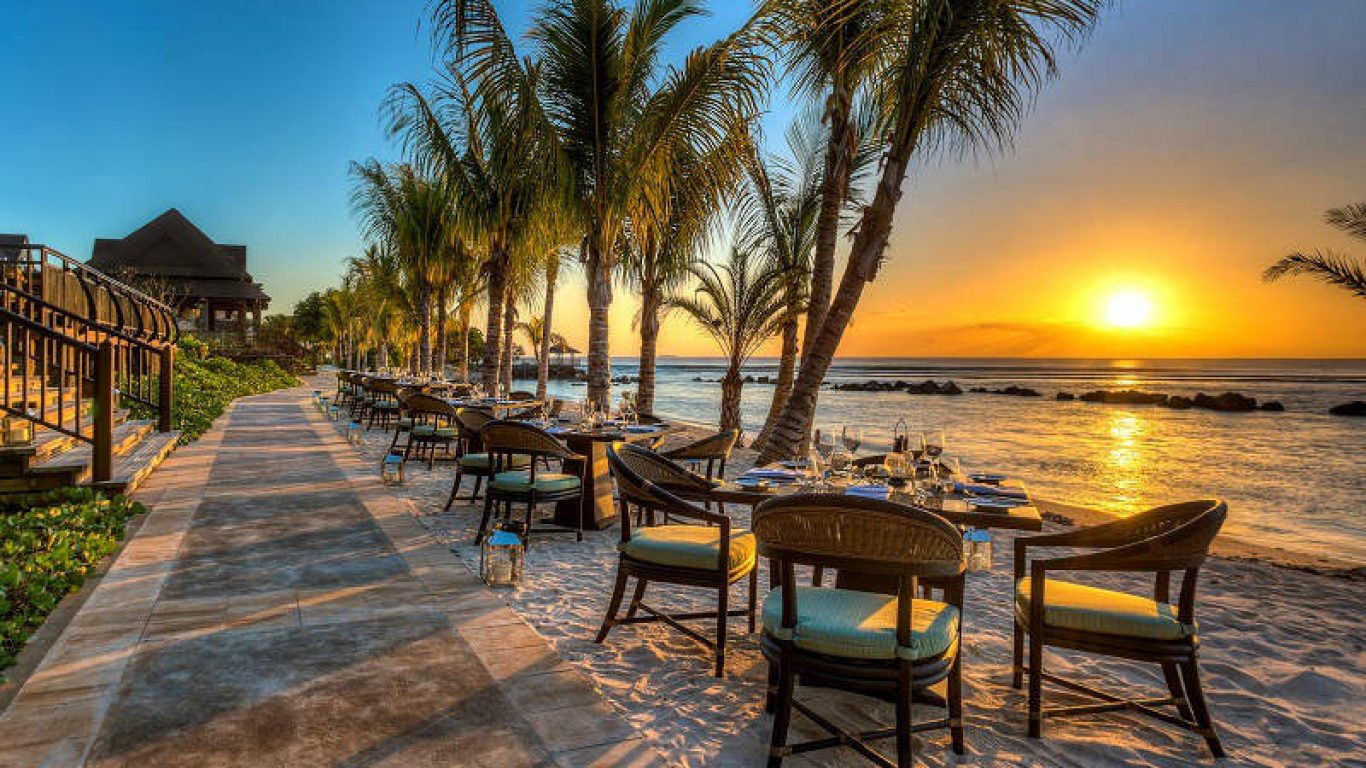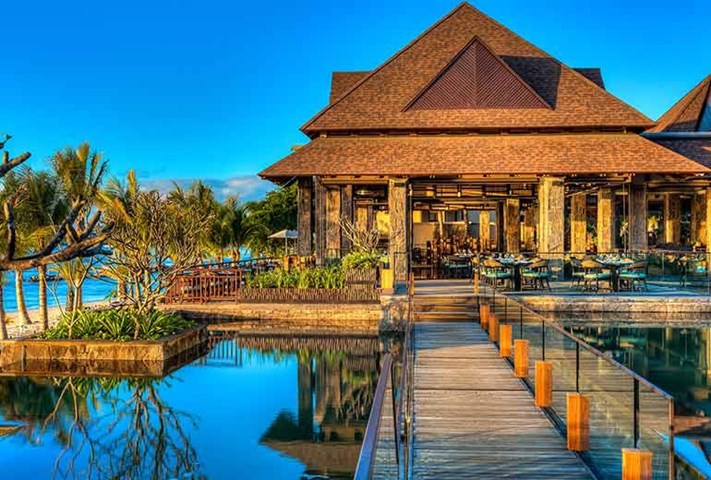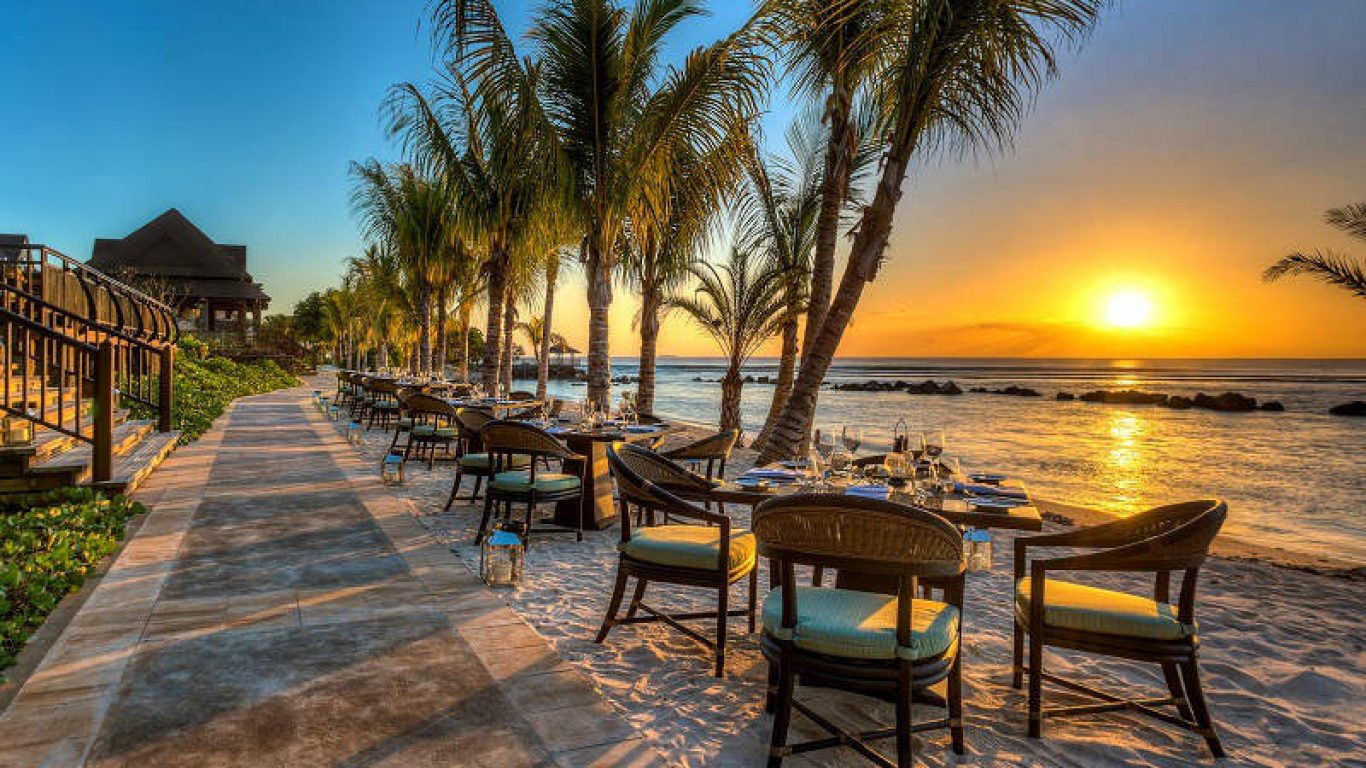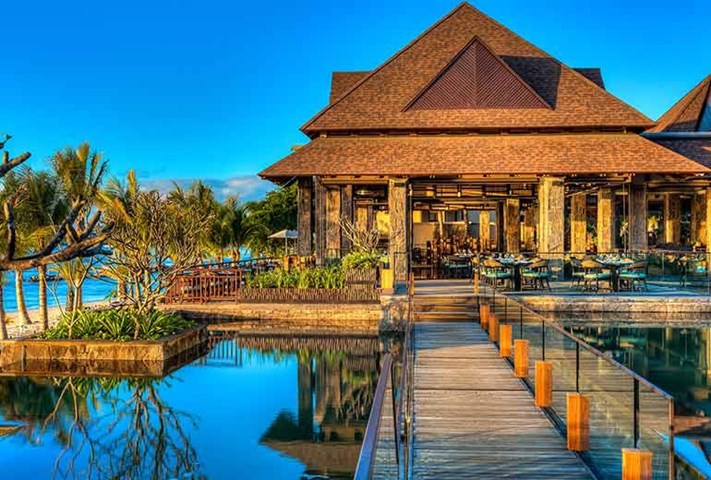 The Westin Turtle Bay Resort & Spa
Revel in the extraordinary views, superb service and luxury amenities at The Westin Turtle
Bay Resort and Spa, Mauritius. Set adjacent to a protected marine park, hotel guests are
invited to explore idyllic Turtle Bay, historic Port Louis and lively Grand Bay. After an exciting
day in Mauritius, recharge in one of the spacious resort accommodations.
Every hotel room and suite offers a private balcony or terrace, many with ocean and beach views. Rooms feature Heavenly® Beds, replenishing Heavenly® Baths, free Wi-Fi, flat-screen TVs and
iHome® docking stations. Take a dip in the outdoor pools, work out in the Westin Workout®
Fitness Studios, rejuvenate in the Heavenly Spa by Westin™ and dine in one of the
tantalizing restaurants.