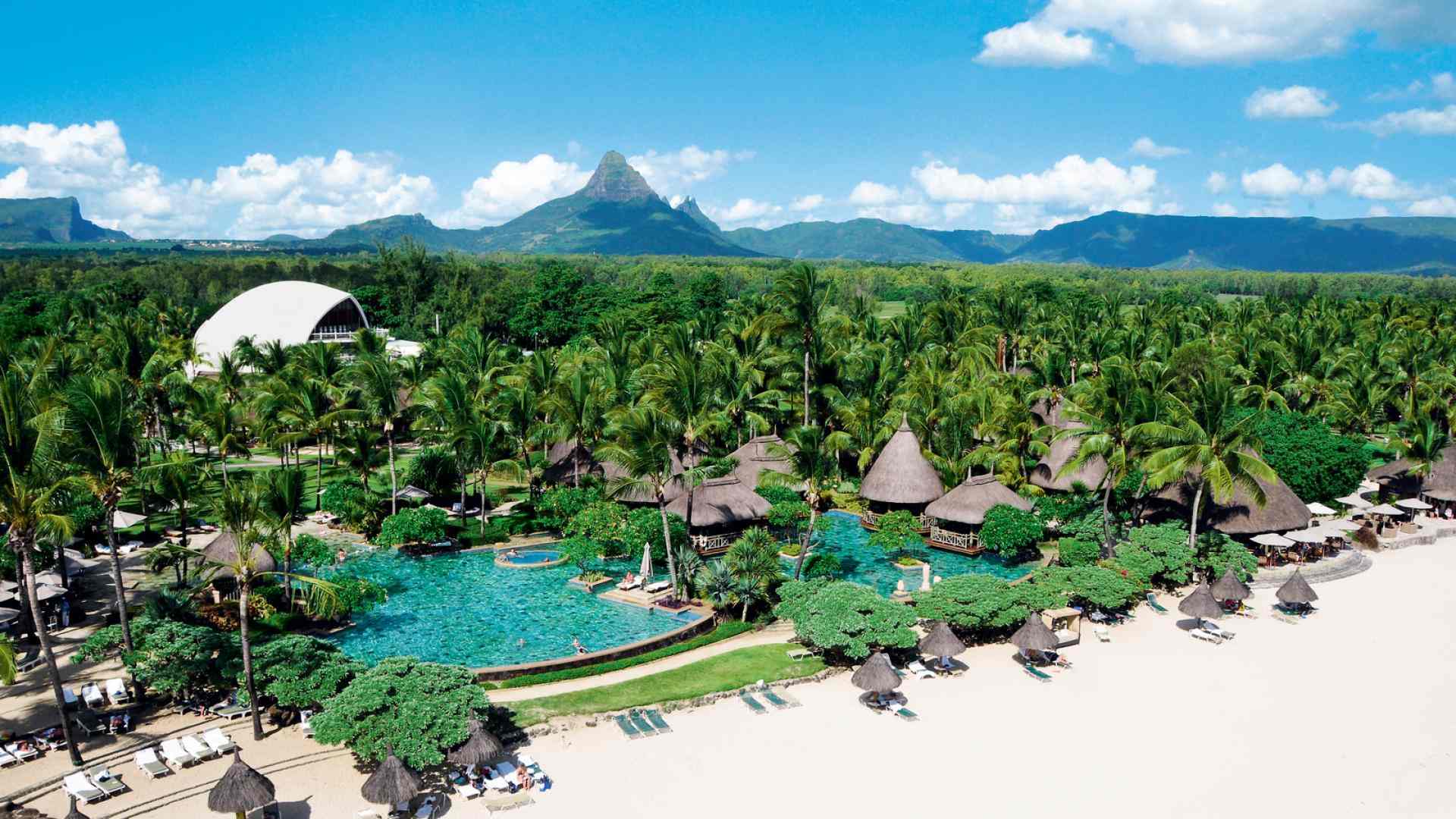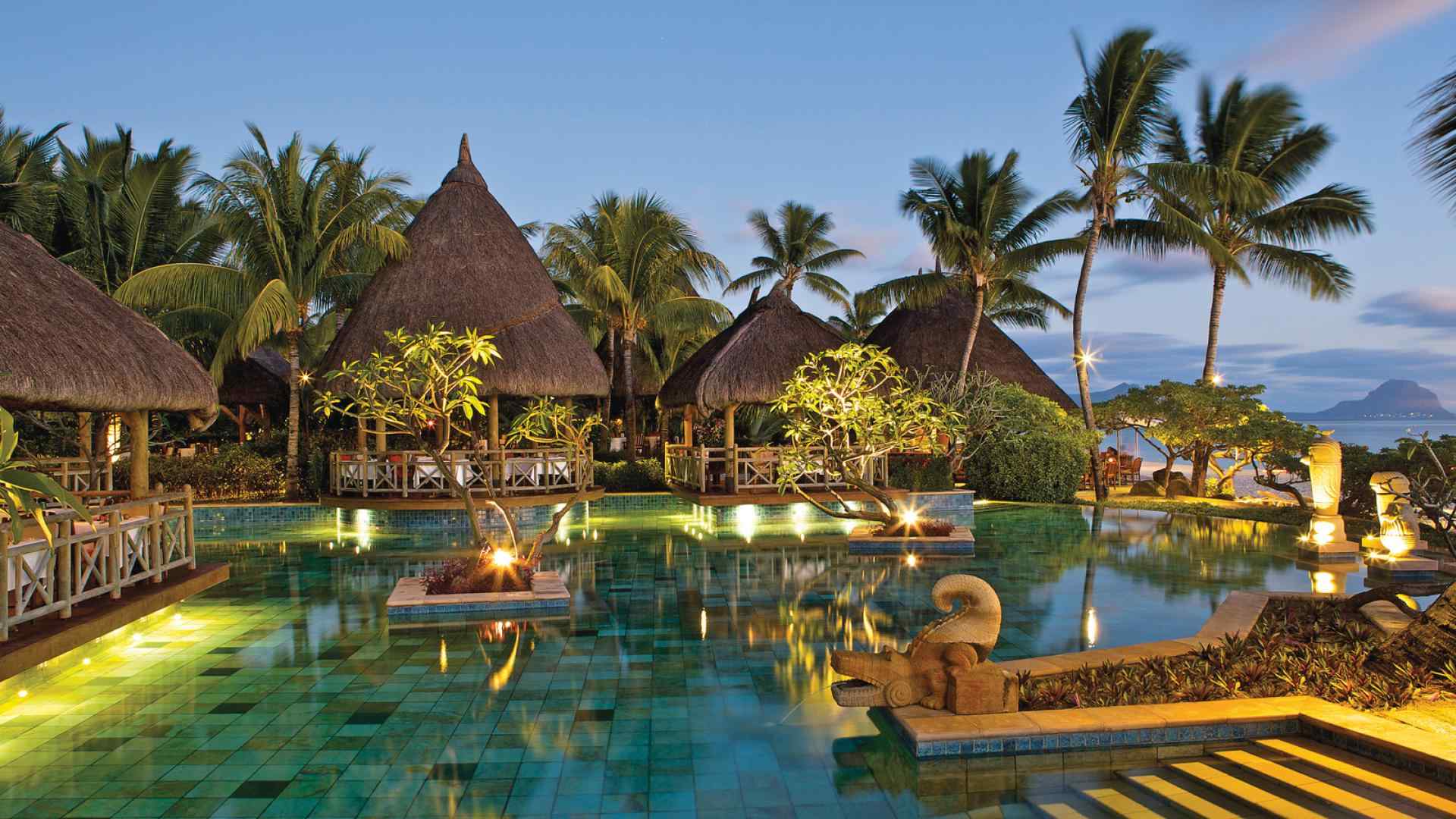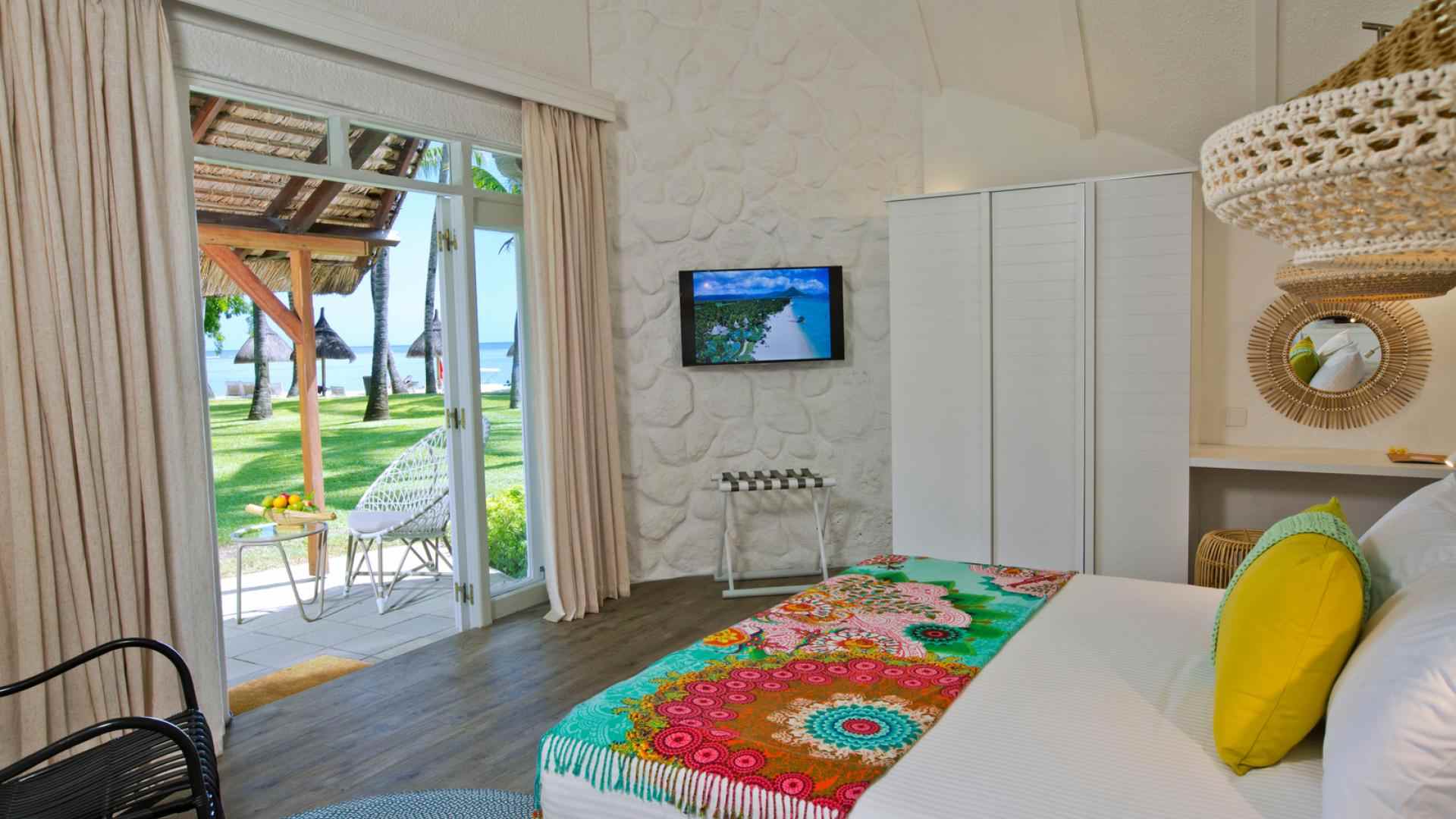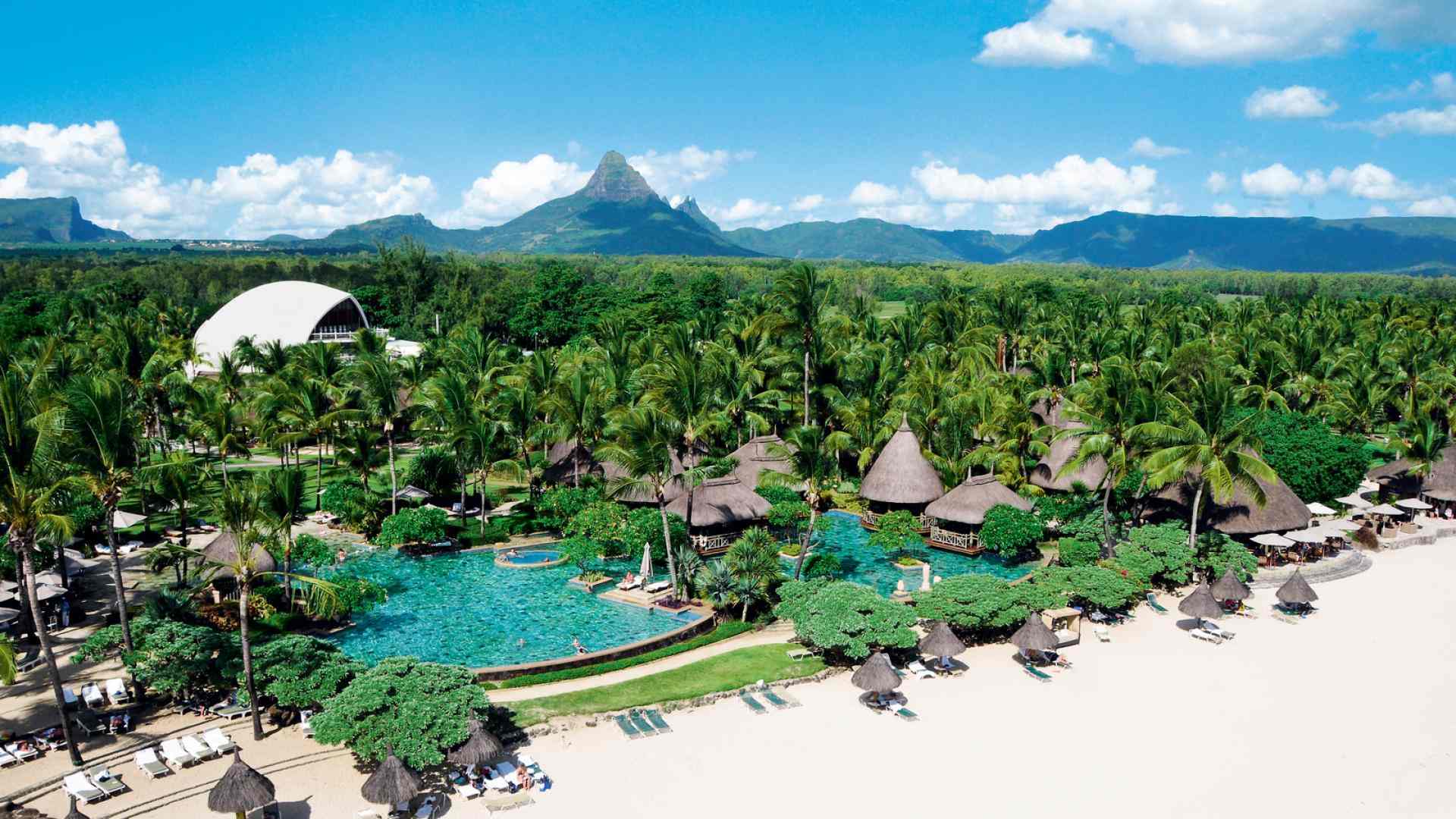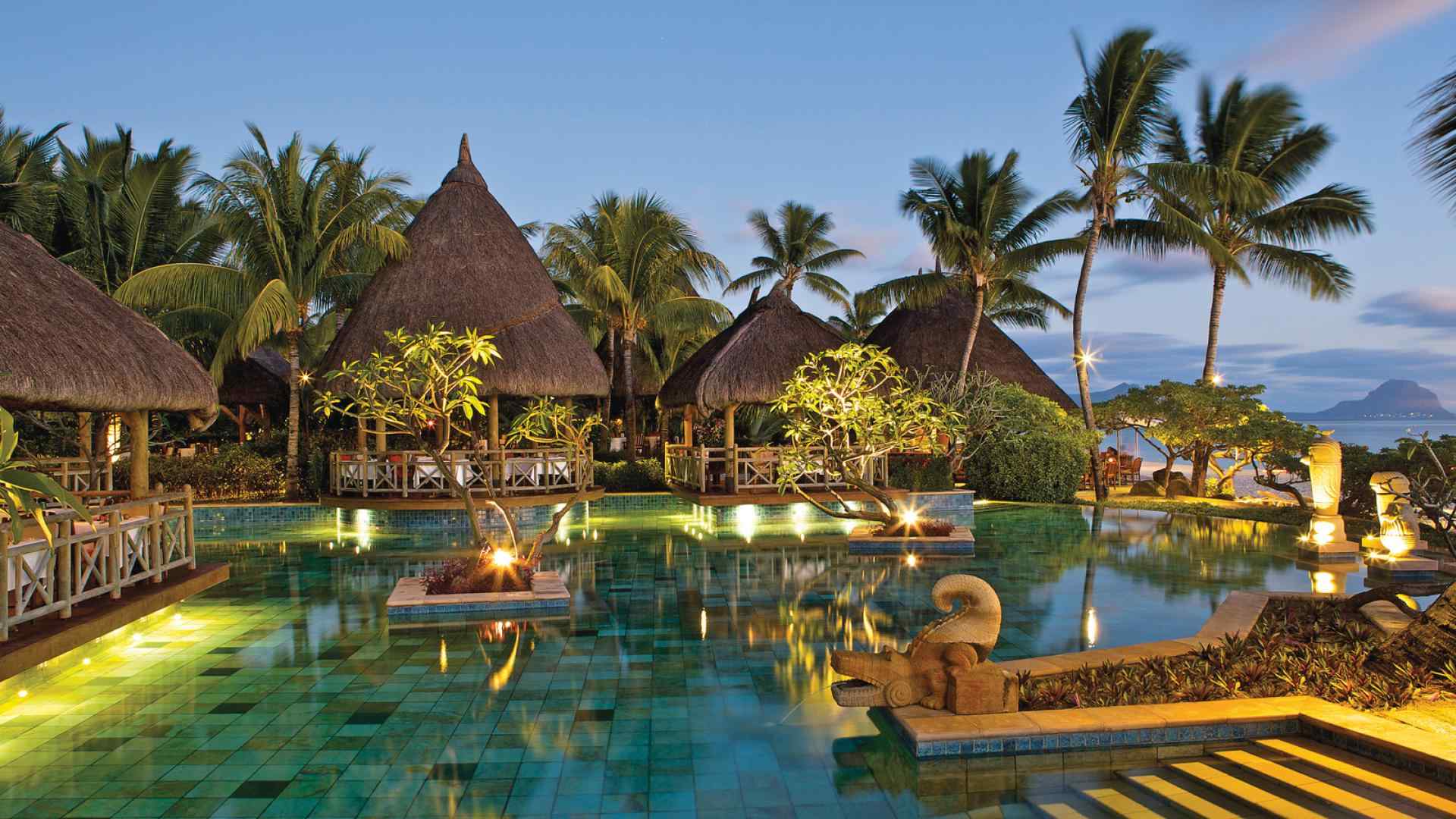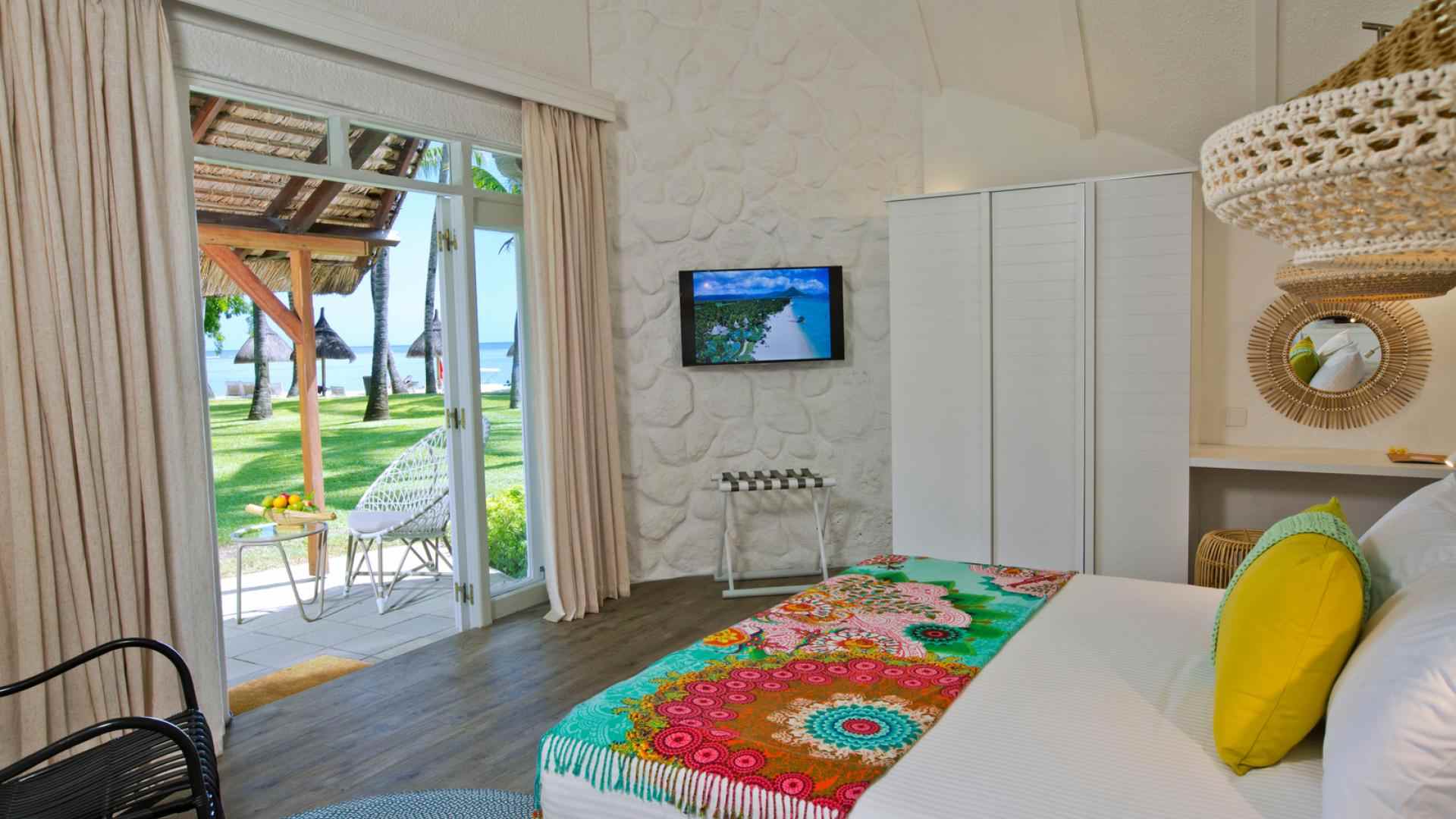 The rooms at La Pirogue are tucked away in individual grounded thatched bungalows that
open privately onto the palm grove and the turquoise lagoon. These rooms offer a convivial,
cosy and authentically Mauritian atmosphere. La Pirogue is a disabled-friendly hotel with some rooms fitted with specific facilities to ensure the ultimate comfort and ease of access. These rooms have ramps and wheelchair-friendly bathrooms as well as grab bars by the toilets and the showers. Additionally, all of La Pirogue's rooms are equipped with light alarm clocks that have a vibrating function.
Book any room on our website and get free Wi-Fi internet, a selection of free water sports
and privileged access to Ile aux Cerfs Golf Club or Free Golf when booking our All-Inclusive
package and/or Senior Suite Pavilion. Travelling with kids? Kids under 12 stay and eat free.
Beautifully positioned alongside 1km of sandy beach on the northwest coast of the island, Le
Méridien Ile Maurice has a long history of reference in the Mauritian hospitality landscape.
Featuring a unique design, Le Méridien Ile Maurice maintains its rich heritage while surprising its
guests with inspired multicultural local artwork and sensory experiences, creating a stimulating
environment & an inspirational hotspot for travelers from all continents and art-lovers in search of
tropical inspiration. The resort boasts 261 rooms stylishly spread along the beach, giving an
exceptional feeling of space and relaxation. Most guests can benefit from the breathtaking view
over the Indian Ocean directly from their private balcony and admire the inspirational sunset
every evening. Le Méridien Ile Maurice redefines tropical resorts, inspiration is everywhere.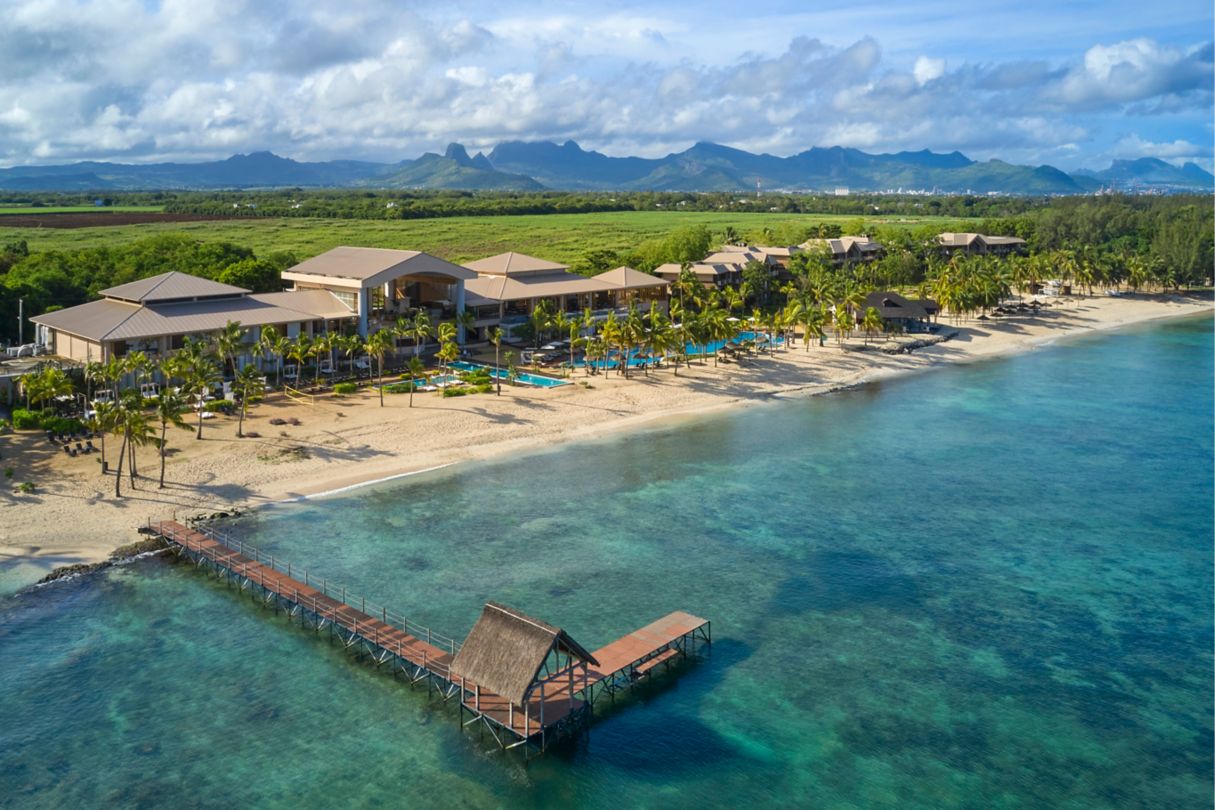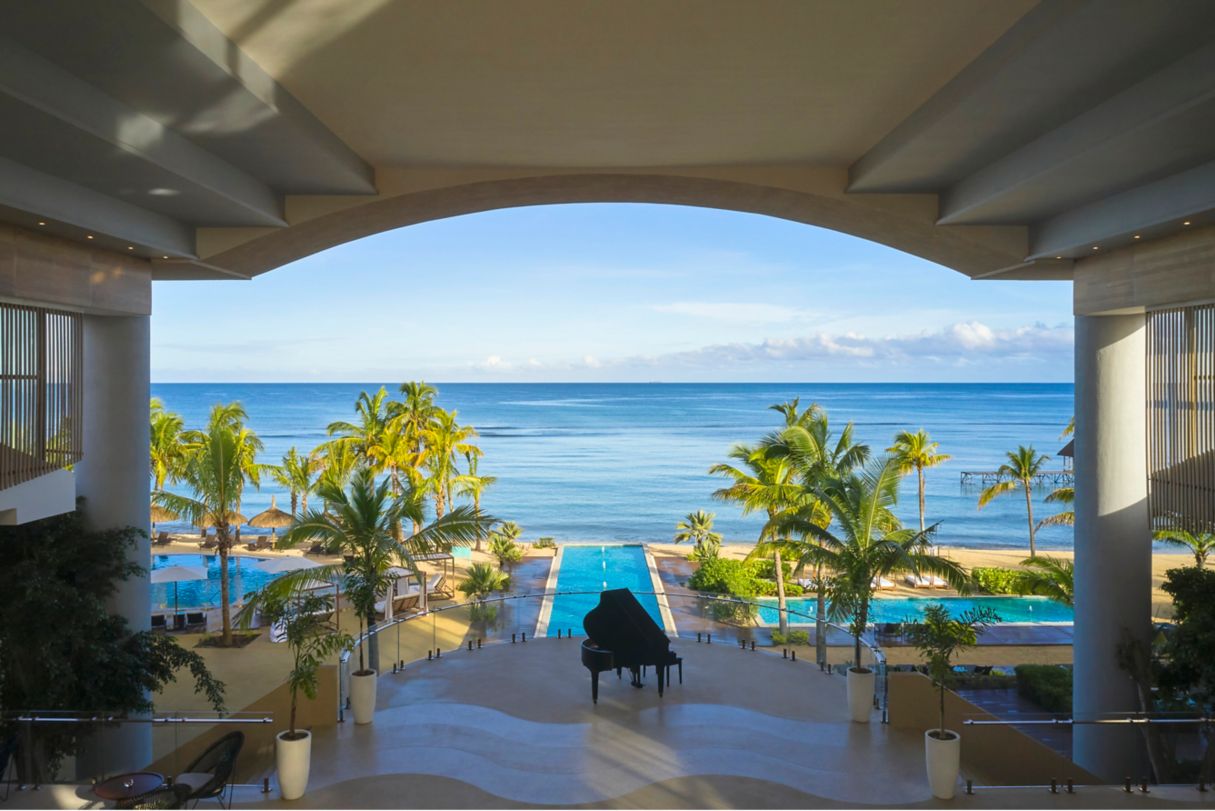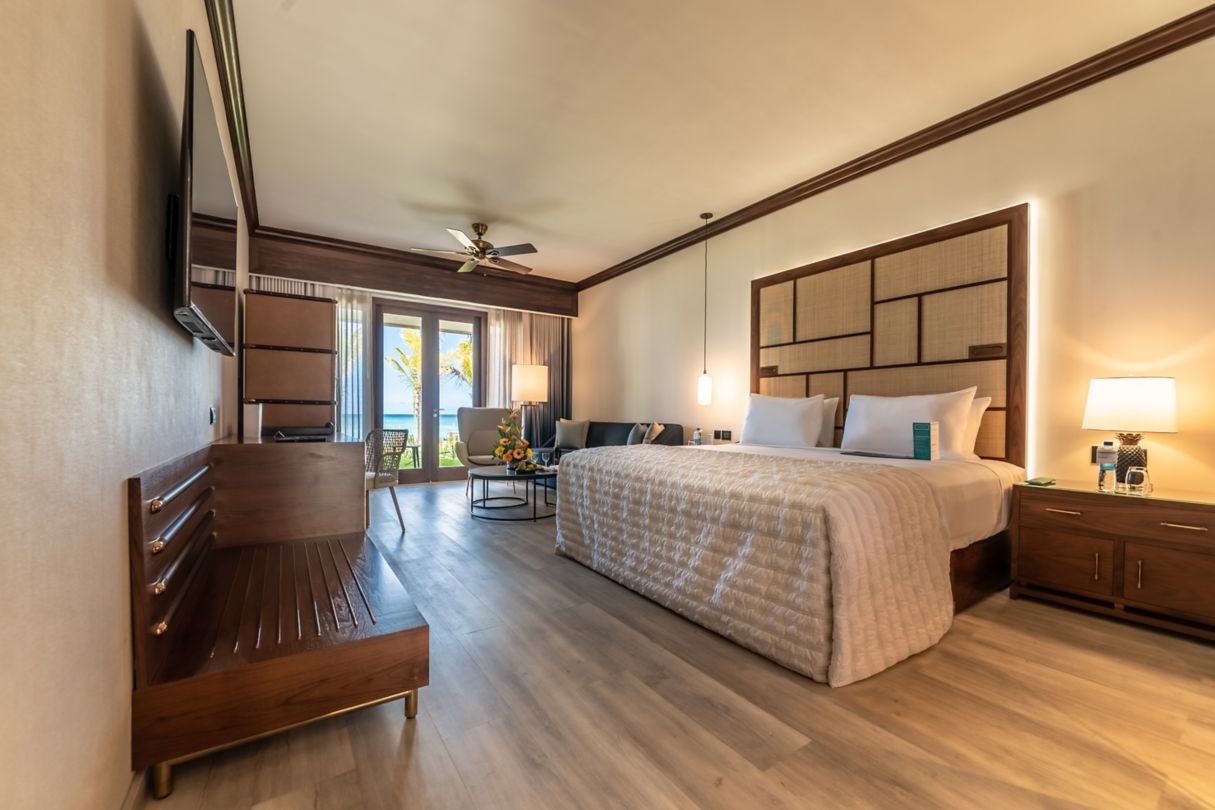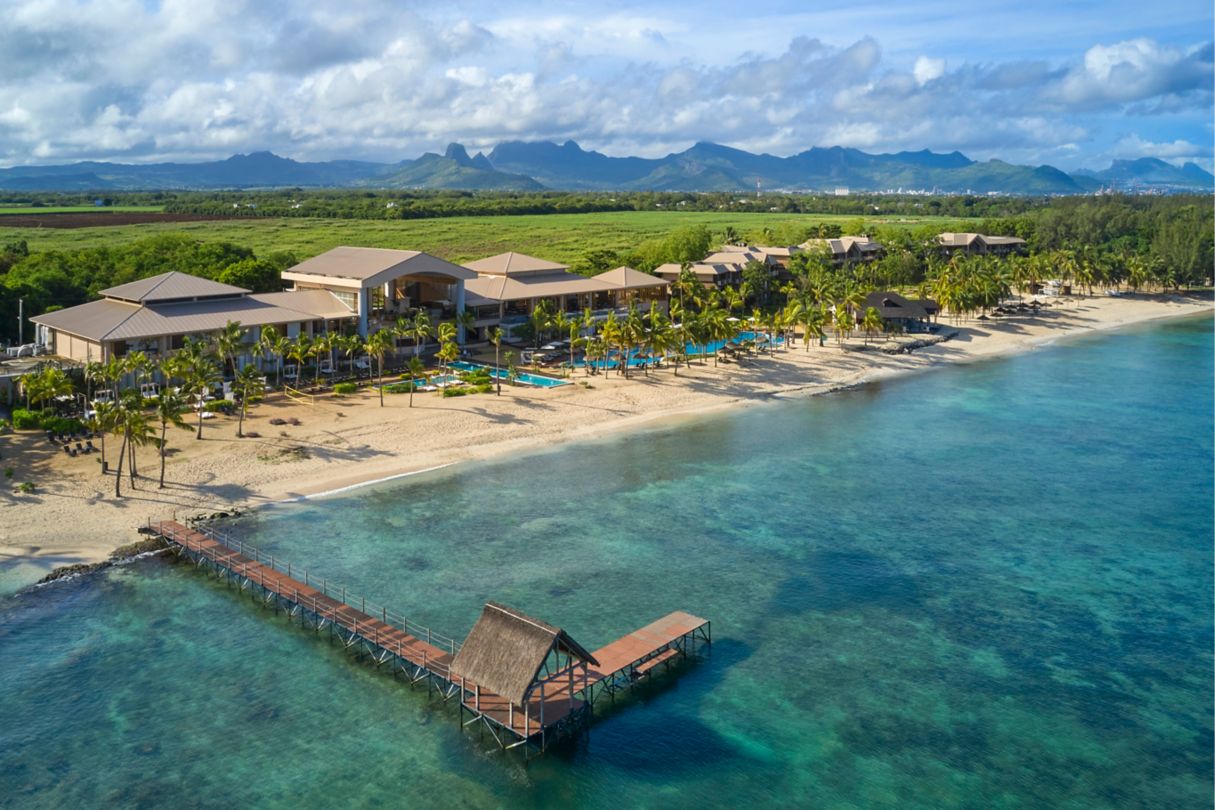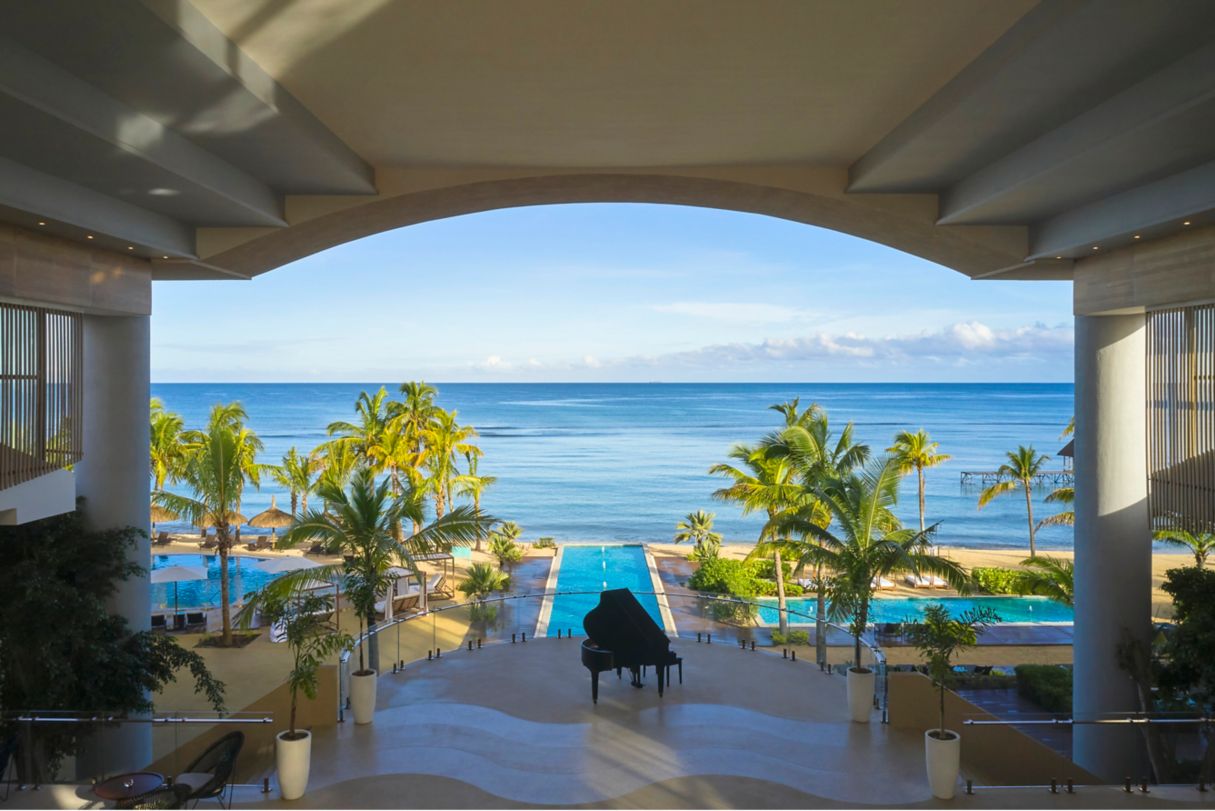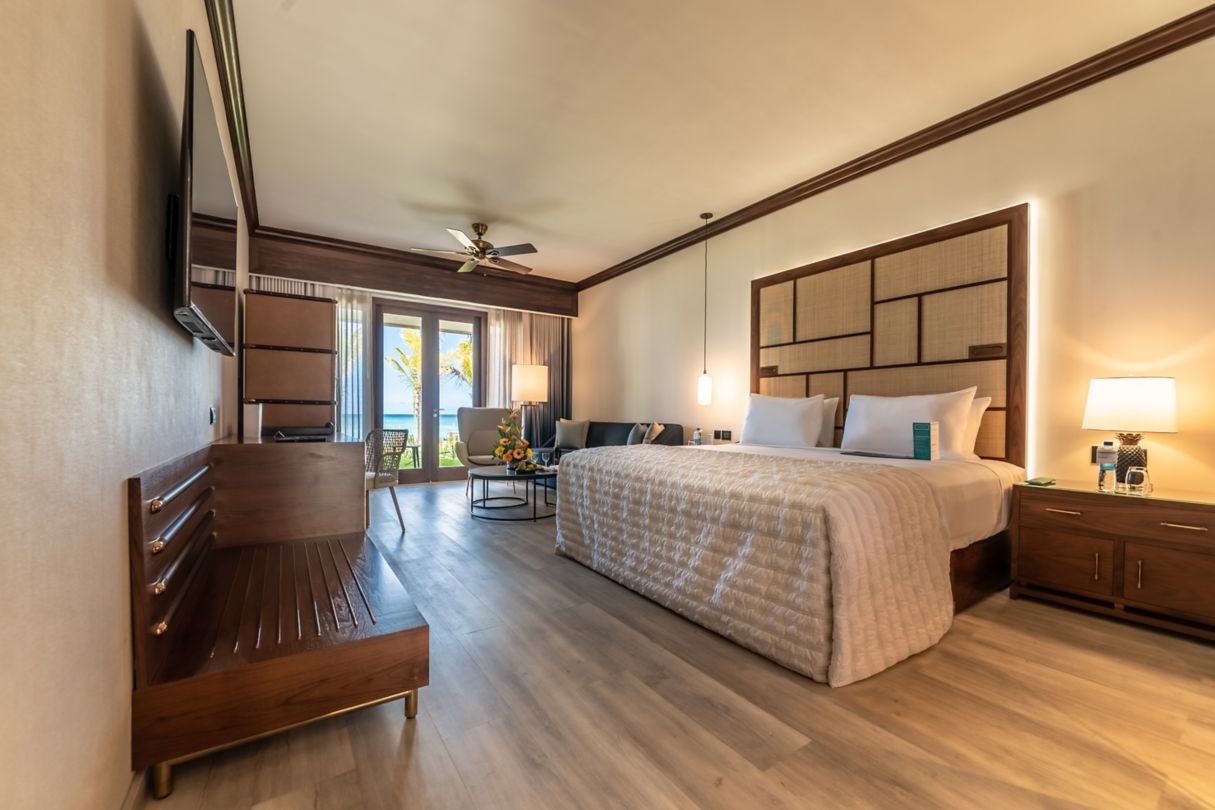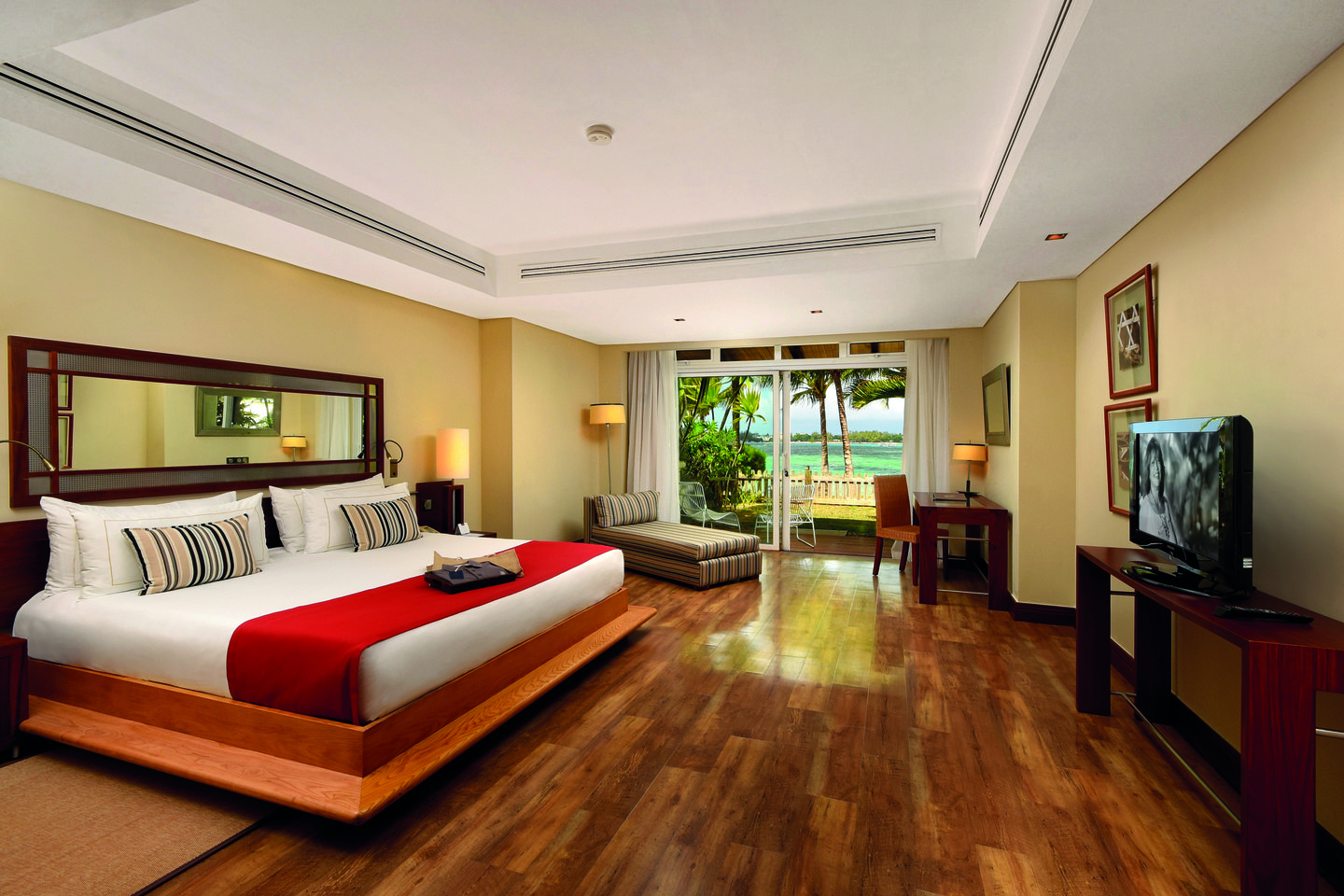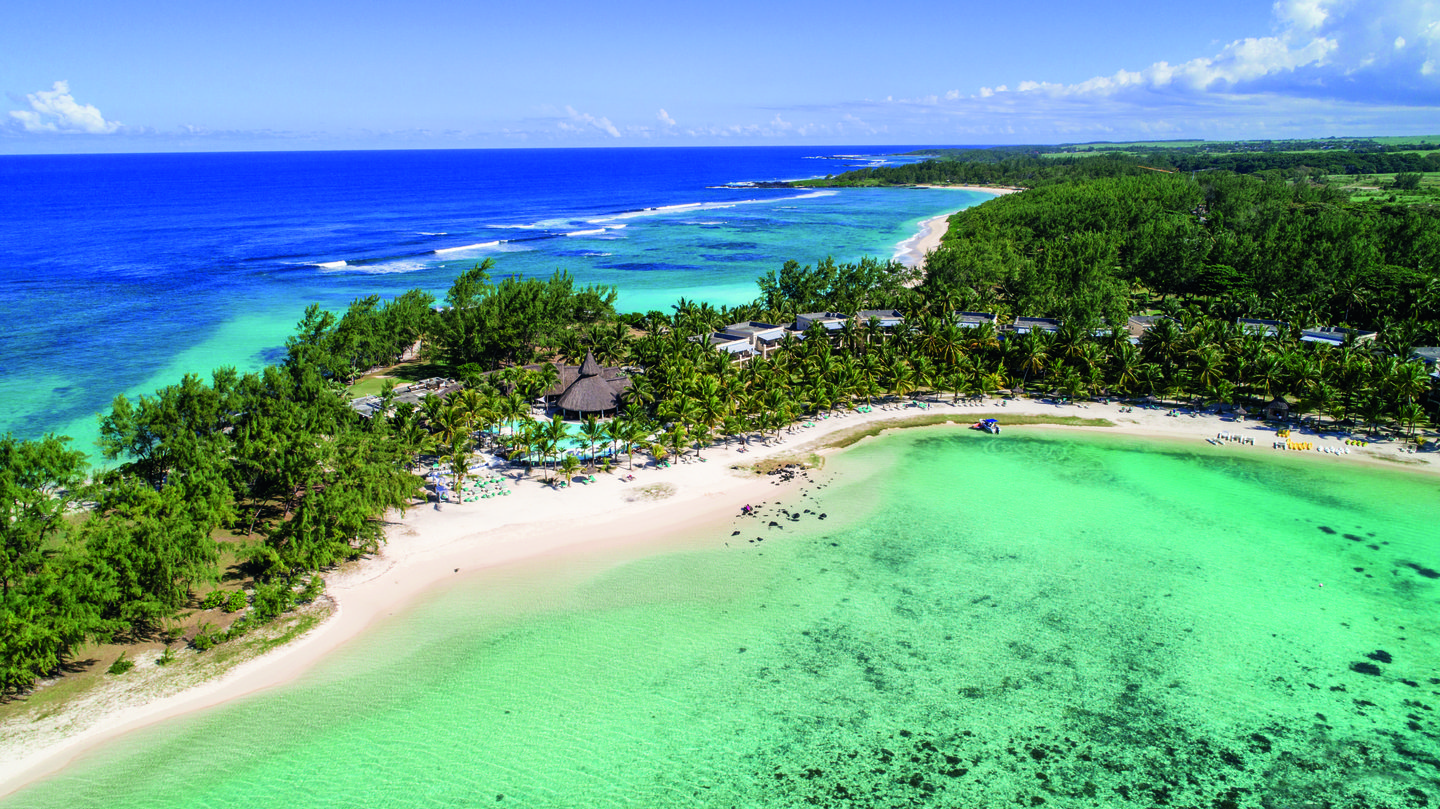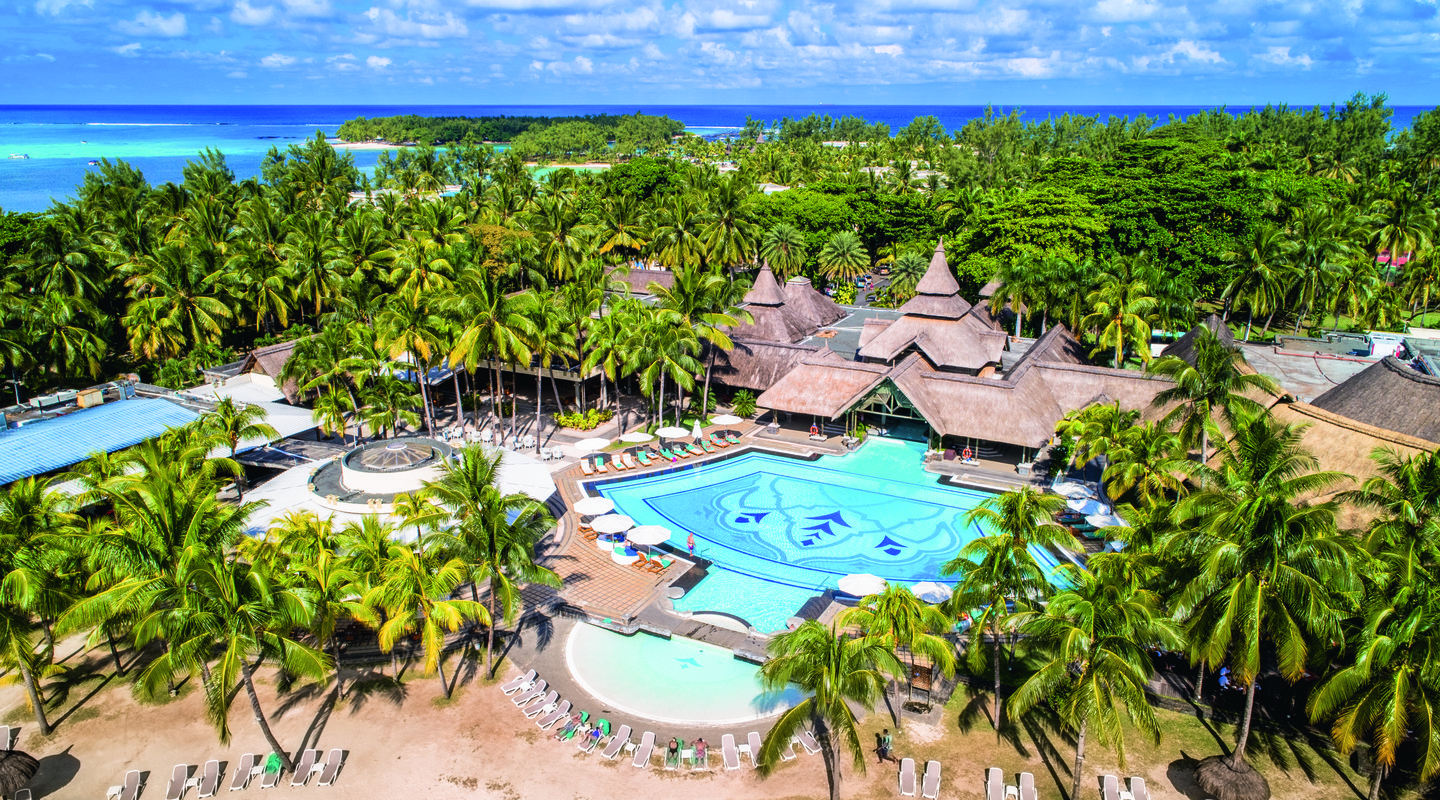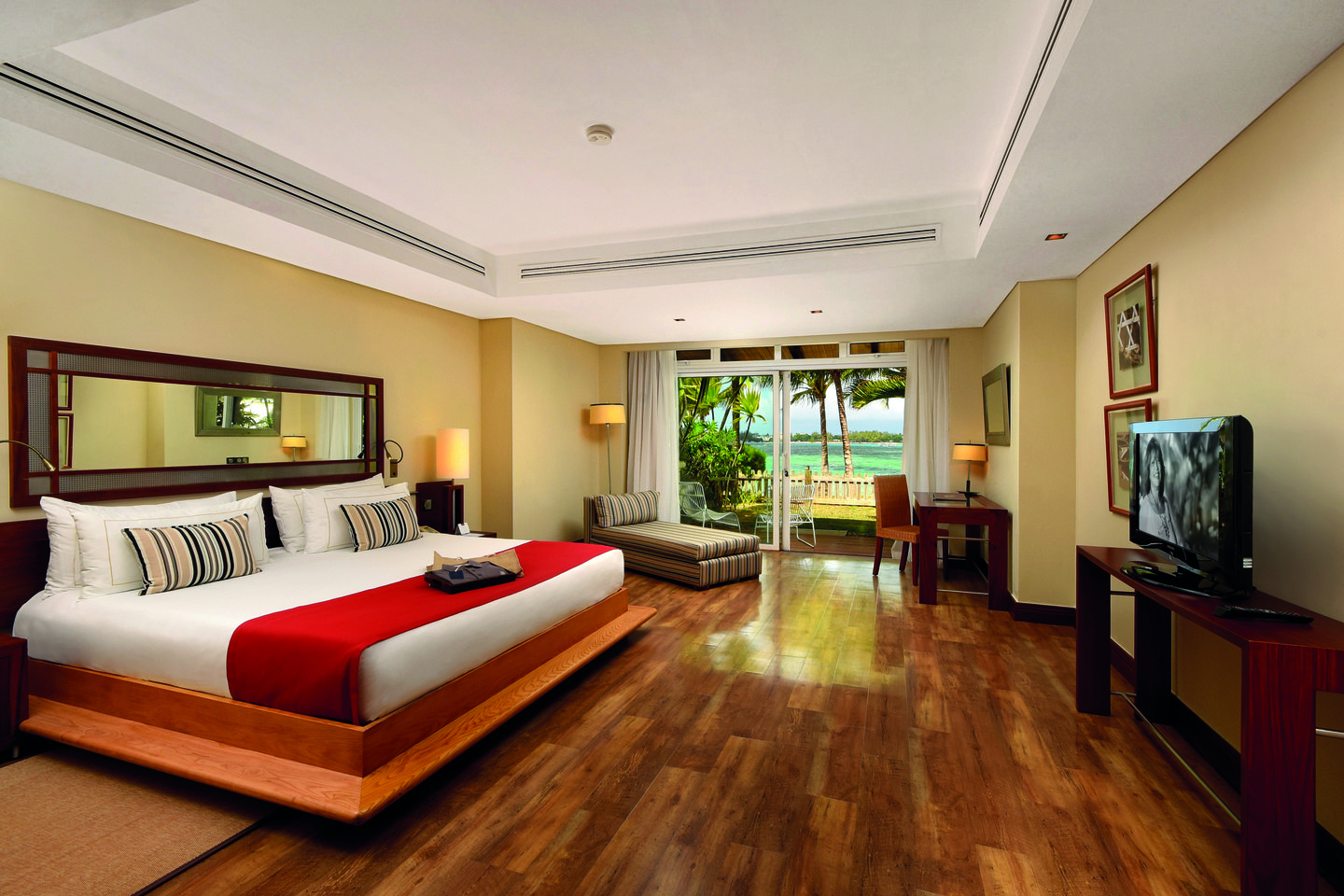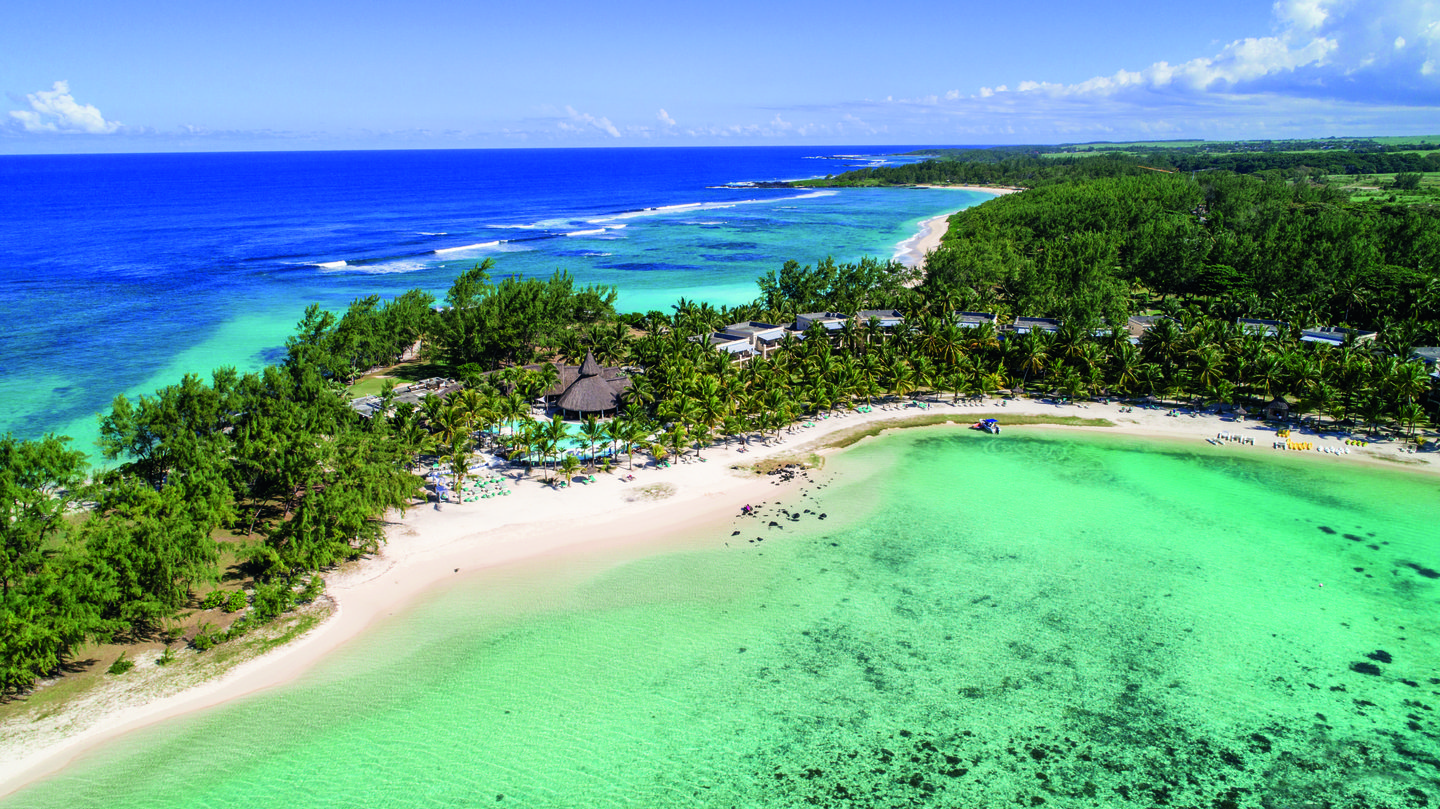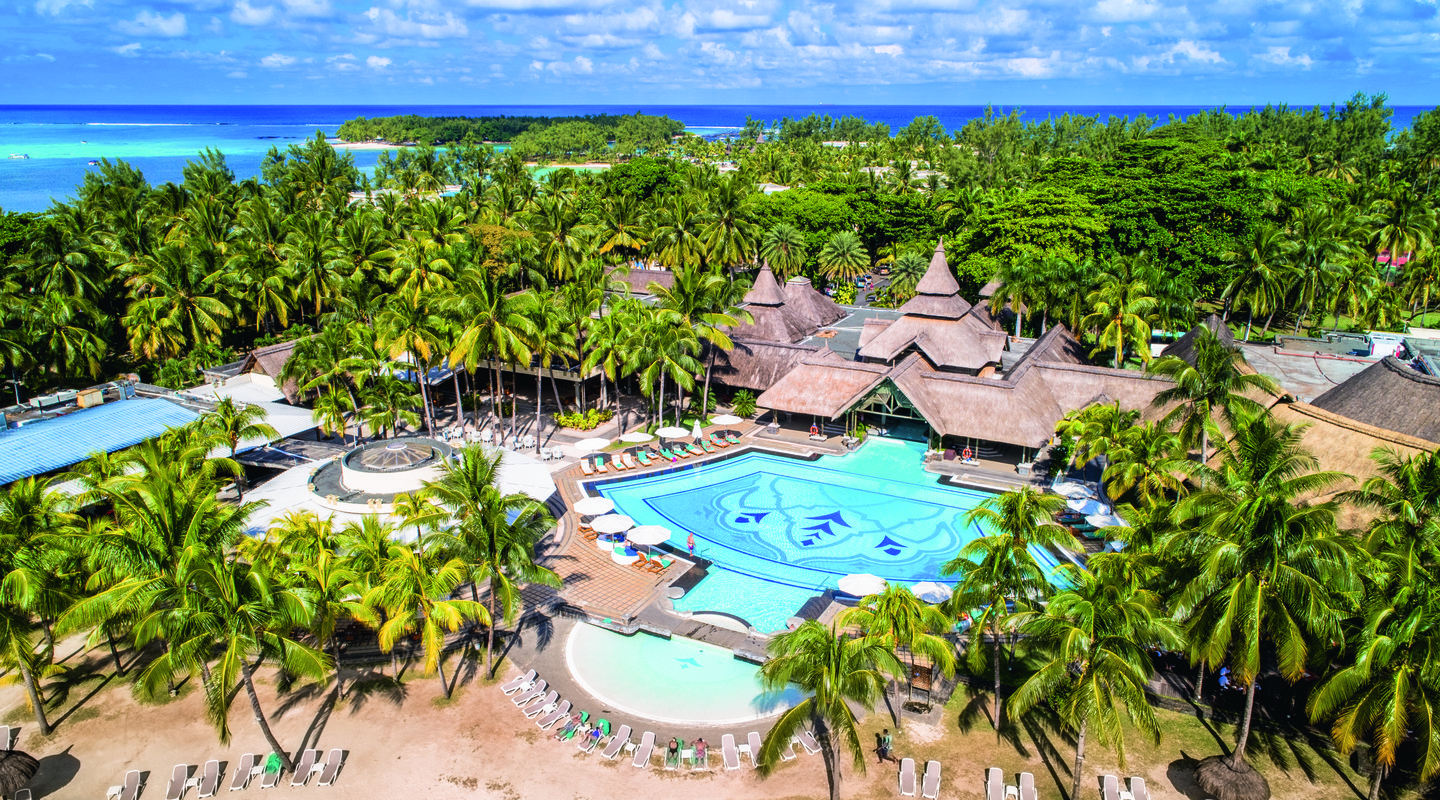 AN ODE TO SERENITY
Located in the unspoilt south region of Mauritius, Shandrani Beachcomber Resort & Spa is a
welcoming four-star resort with a lively vibe. Set on a private peninsula lapped by the Blue
Bay Marine Park rich in sea life, Shandrani Beachcomber has three different beaches to
discover.
A SPACIOUS BEACHSIDE RESORT IN MAURITIUS
Located North-west on the coast of Mauritius, Victoria Beachcomber Resort & Spa is
conveniently situated between the tourist hub of Grand Baie and Port Louis, the capital city.
Facing the splendid sunsets, Victoria Beachcomber is one of the most popular family resorts
in Mauritius.
Renowned for its spacious sea-facing rooms, a laid-back atmosphere and a wide range of
activities for both children and teenagers, the hotel encompasses a lifestyle to appeal to all ages.
For your ultimate peace of mind, purchase the hotel's optional & Beachcomber All-Inclusive
Package which covers all meals and drinks as well as added-value items throughout your
holiday in Mauritius.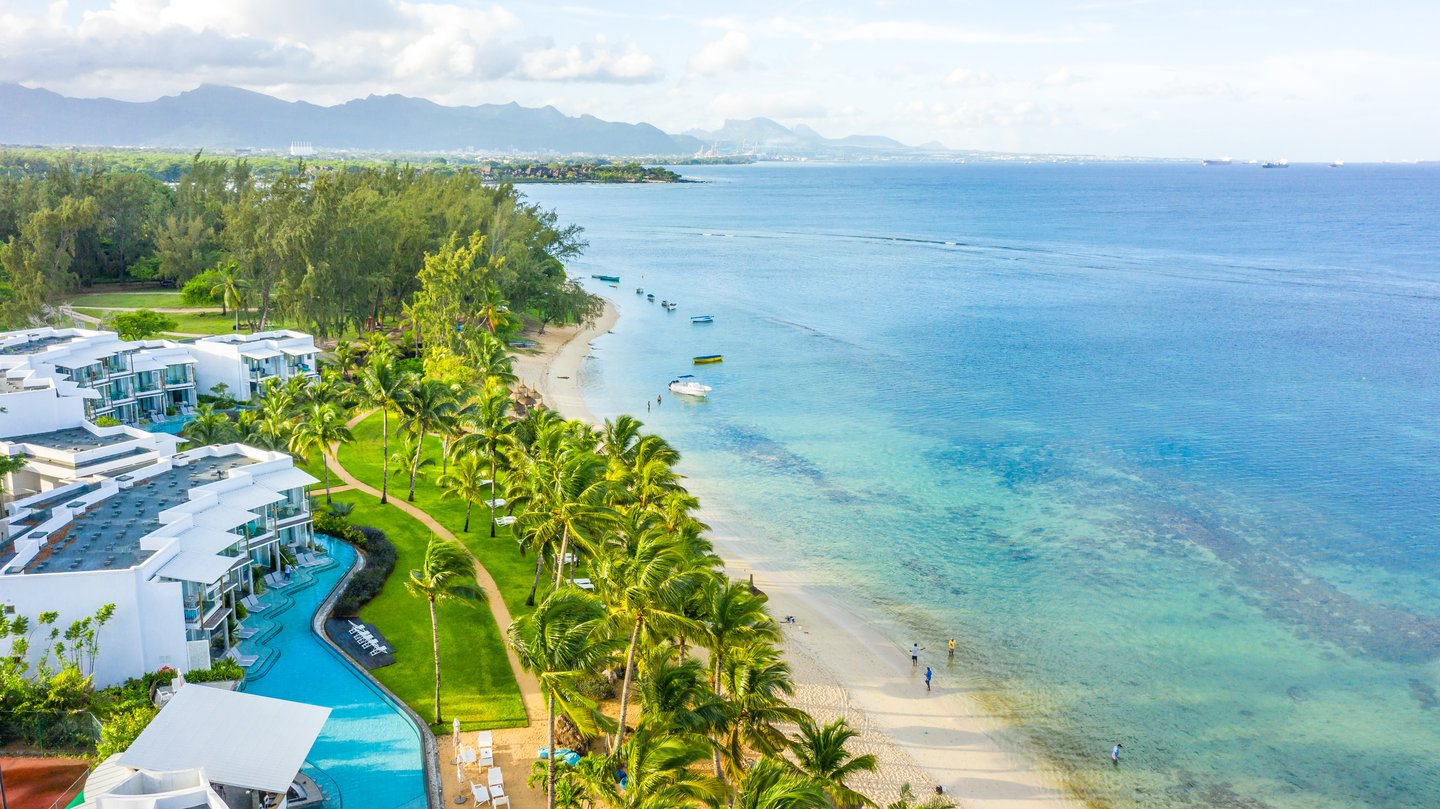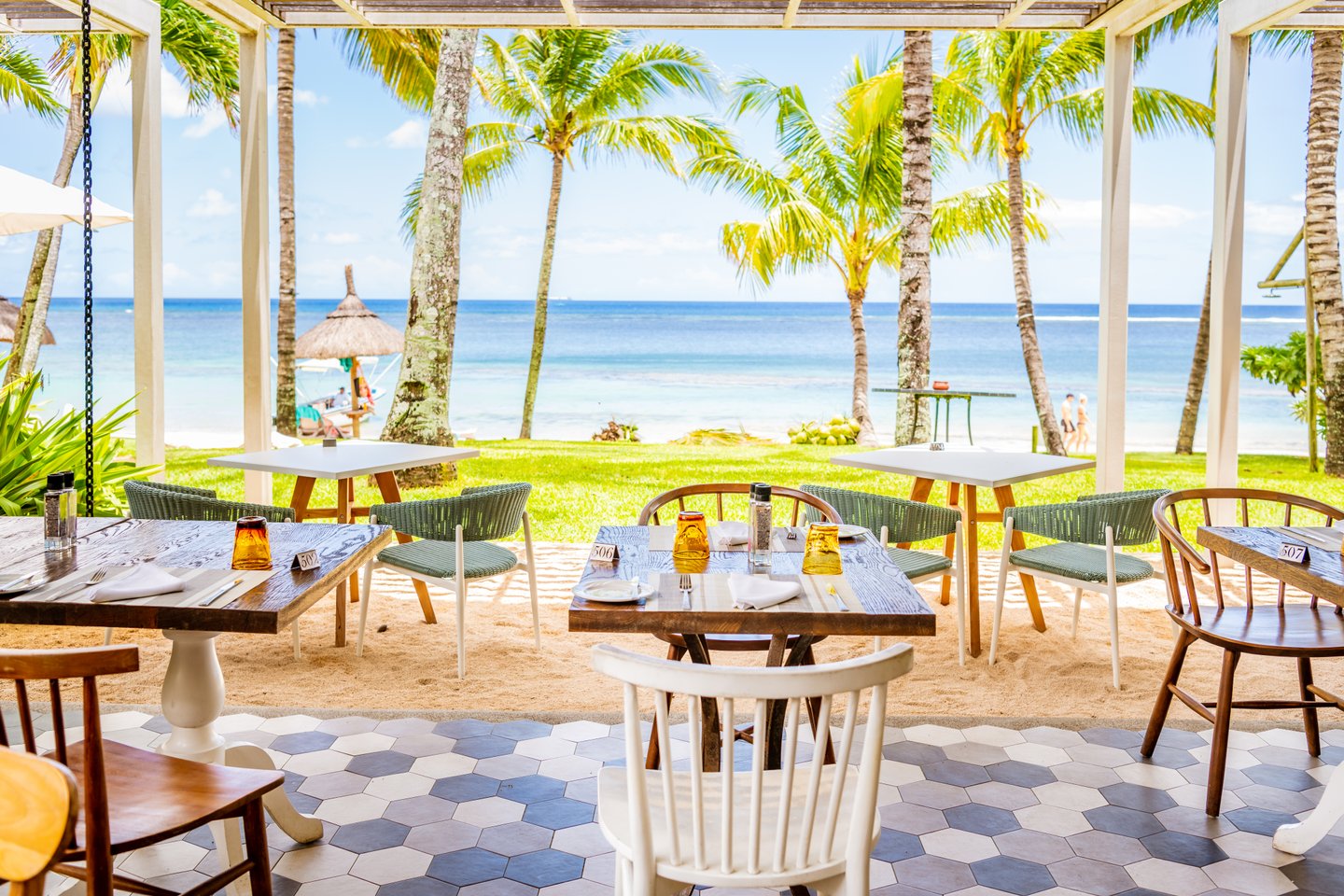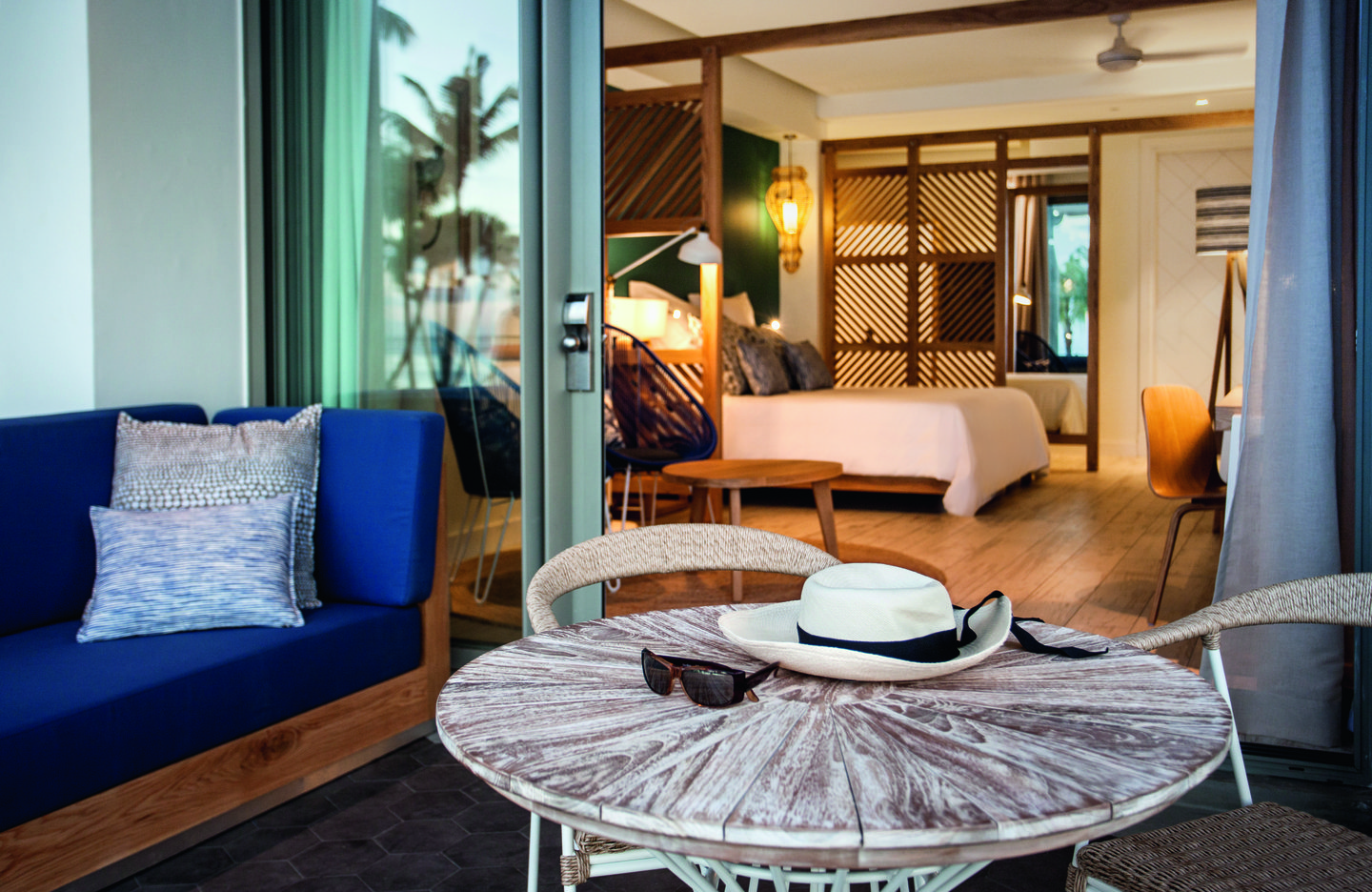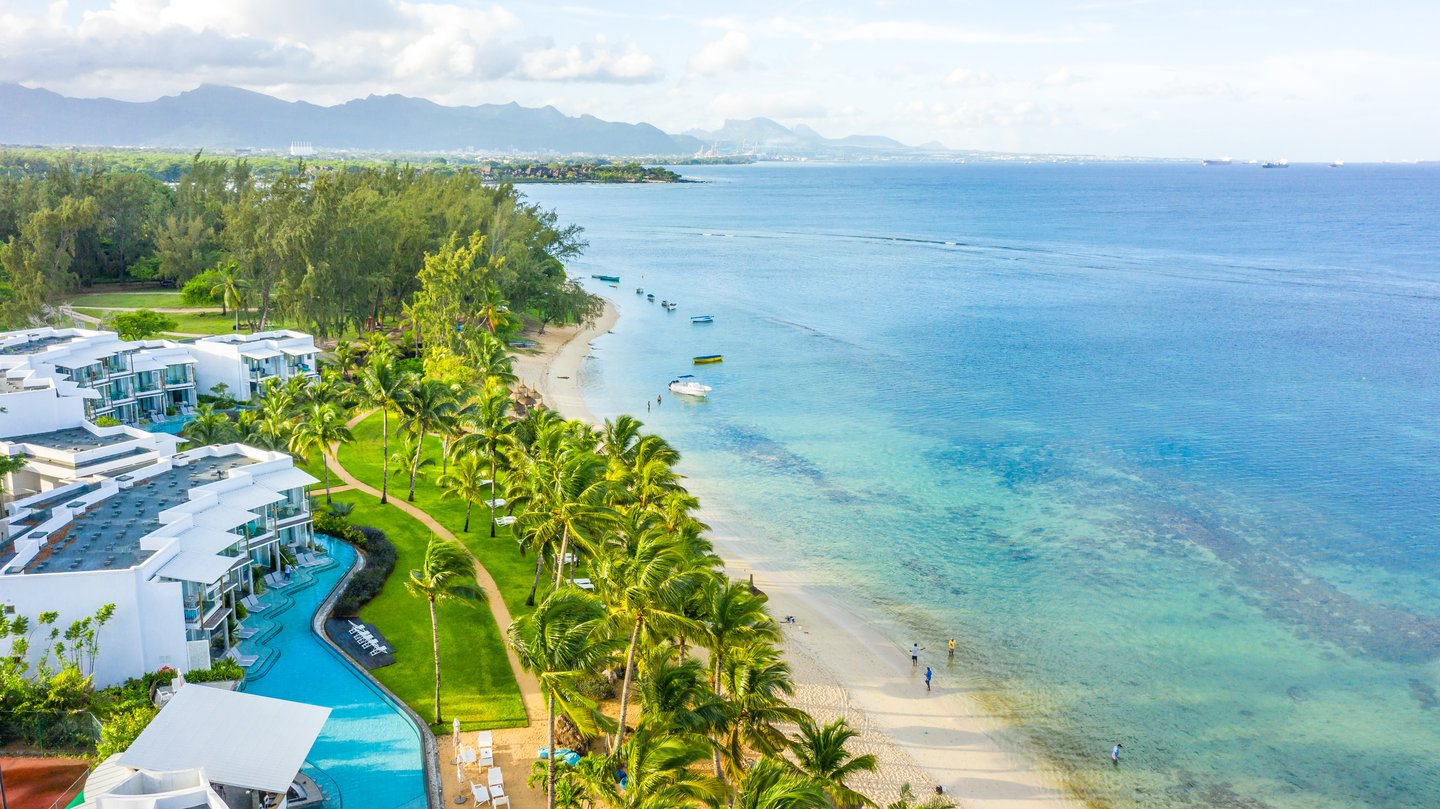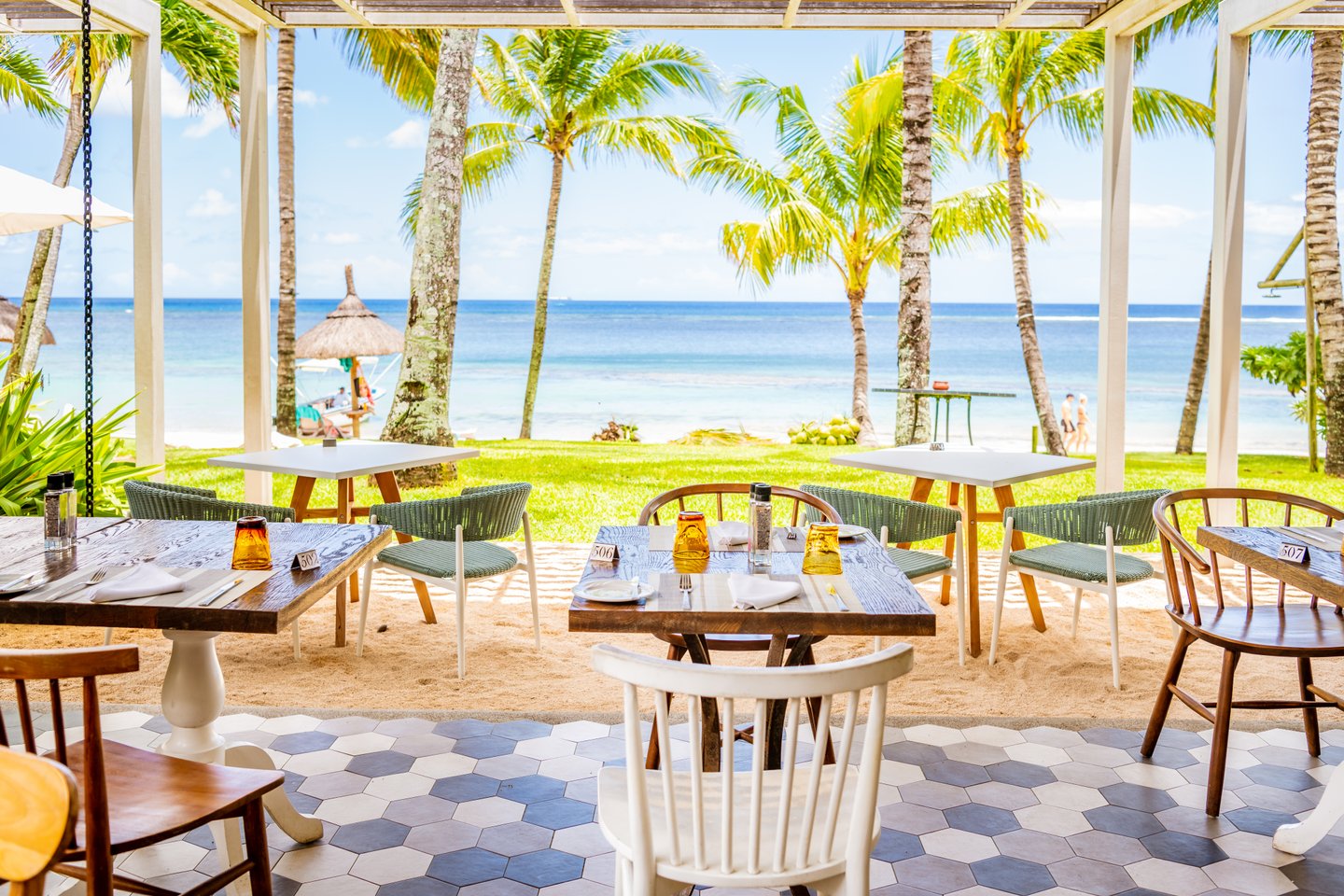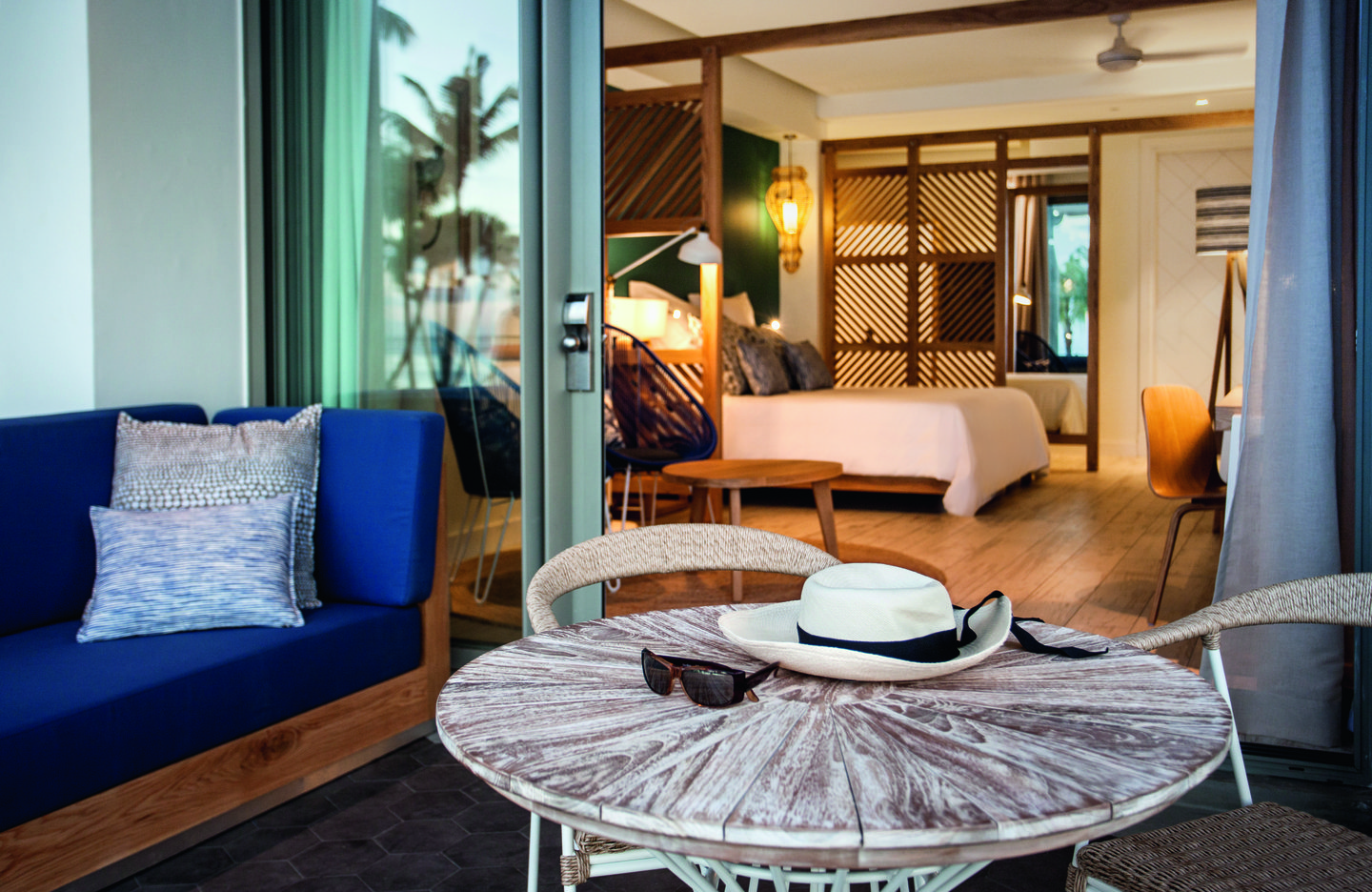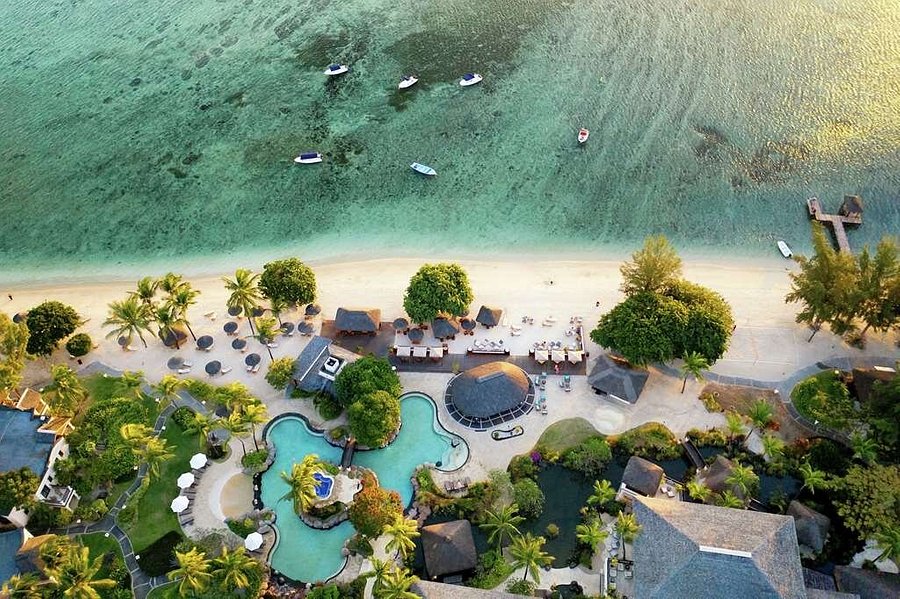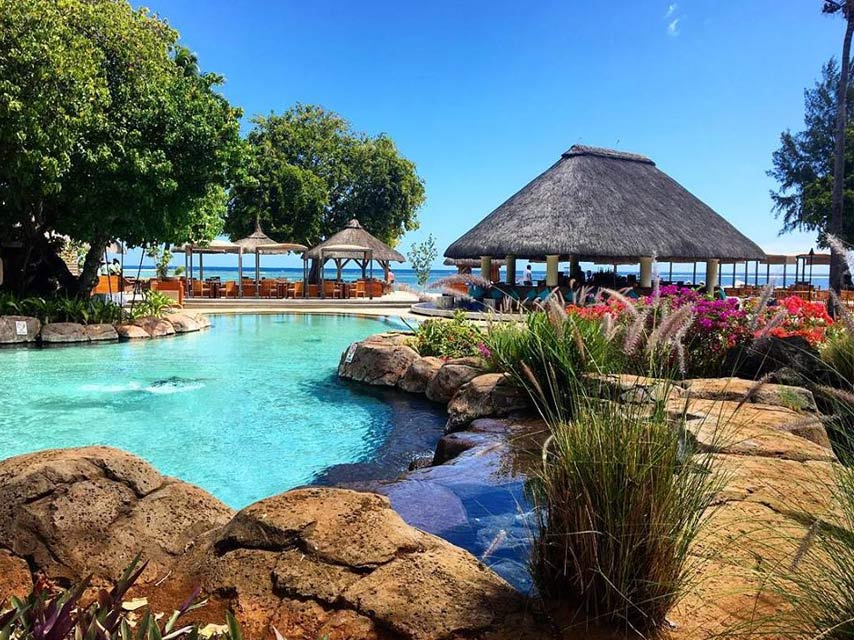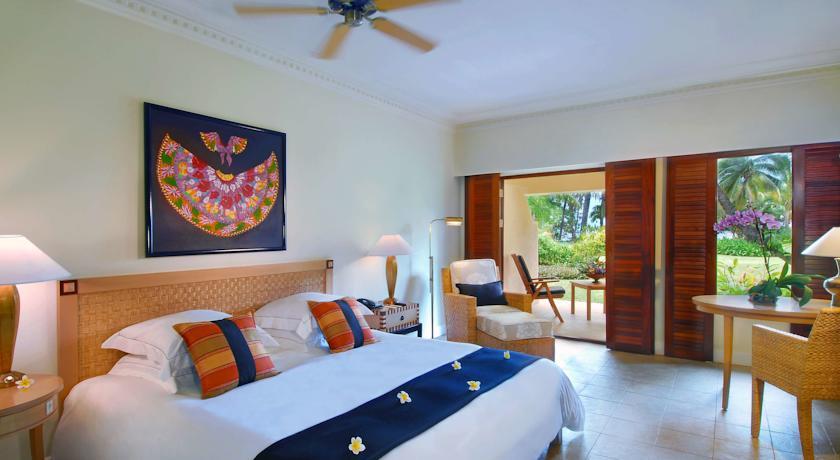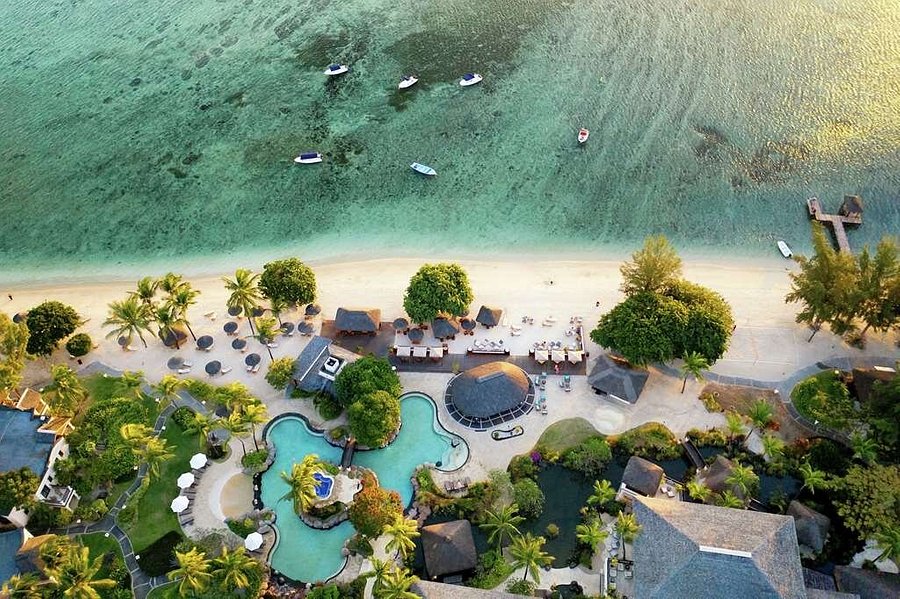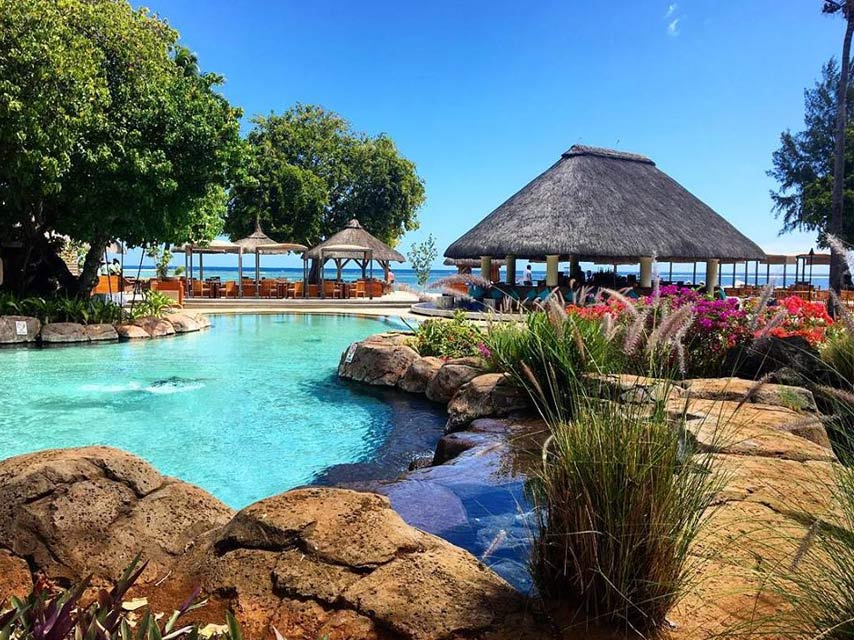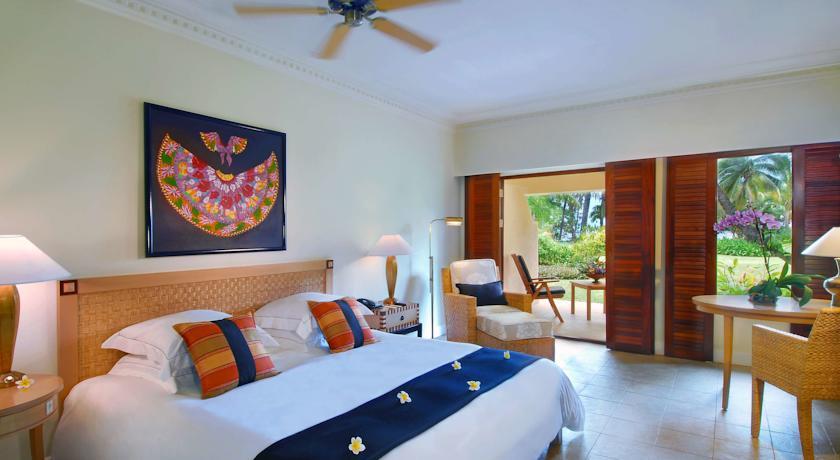 Veranda Pointe aux Biches is the perfect fantasy of what eco-chic should be: Think sandy
feet, strolls along the white swatch of sand, Mauritian architecture built with rustic, raw
materials, sand-floored restaurants that cater to 'locavorism' with great seasonal Mauritius
food, colourful flora and fauna…
Situated near Grand-Baie, a vibrant beach town, the four-star family-friendly boutique hotel
is ideal for the little ones (they will soon call the Kids Club their home) and their older
siblings, who can sit by the big swimming pool, post to Instagram (there is free wifi
throughout the hotel) while you cultivate balance and beauty at the spa. Couples seeking
privacy and tranquility have access to a wing of the hotel reserved for grown-ups with its own
restaurant, bar and pool.
The hotel provides two (2) rooms for disabled guests located both on the ground floor.